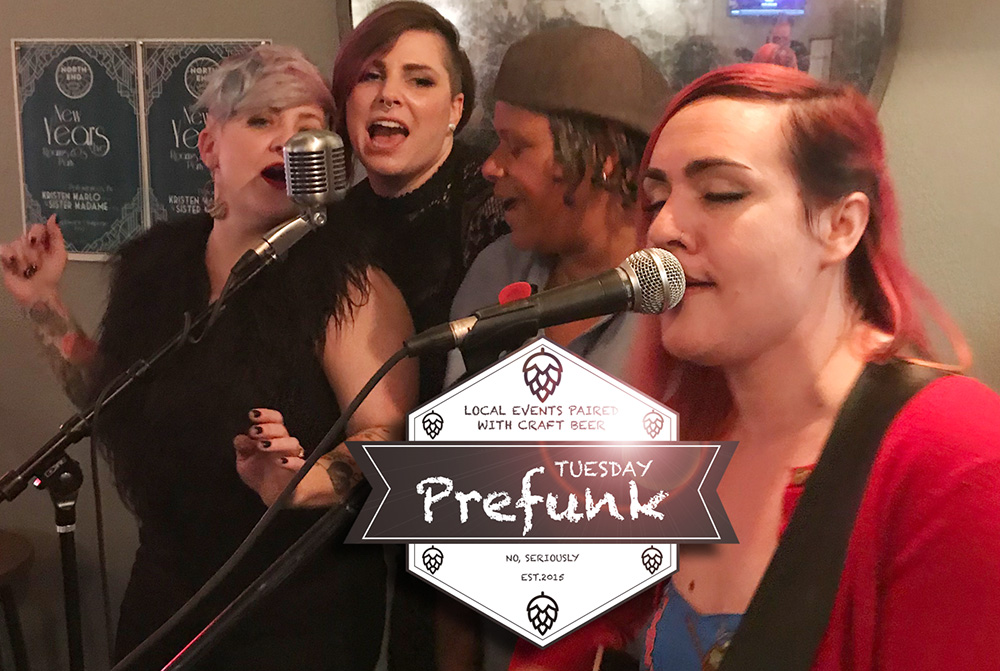 TACOMA PREFUNK TUESDAY, MARCH 27 2018: Stone Enjoy By 4.20.18 and NESC Open Mic
PREFUNK: In late summer 2012, Stone Brewing blew minds with a new imperial IPA. OK, the Escondido, California brewery brews a lot of imperial IPAs, but this one was light in body, had late-addition hops to the gills, scaled back finishing bitterness and designed to perish within a short window of time. Stone releases its Enjoy By series quarterly, including Enjoy By 4.20.18, which is on tap at Peaks and Pints. It's one of the better batches with 10 types of hops and some other tricks or sorcery. The hops are strong, the fruit is just right and the malt is sweet.
1 AND 6:20P.M. BPM (BEATS PER MINUTE): Robin Campillo's BPM (Beats Per Minute) stands out as the most authentically queer film in years, if not ever. The movie positions the viewer in the midst of a group of young activists running ACT UP Paris, the AIDS advocacy group originally started by Larry Kramer in New York City in 1987. Campillo writes from his lived experience, turning a painful history into a moving and often joyous work of art that bears witness to the past while offering the current generation a seat at the table. The Grand Cinema screens it as part of its indie Tuesday film series.
8 P.M. OPEN MIC WITH KIM ARCHER: Open-mic nights are a gamble, no matter which side of the mic you're on. As a performer you're laying bare your songcraft and hoping the audience applauds; as a listener you have to contend with this songcraft-baring and hope it goes down easy. This tension is nicely dissipated at the North End Social Club's open mic, held each Tuesday. Helmed by the easy-going Kim Archer, a fine R&B/soul singer and guitarist in her own right, this laid-back night attracts the usual singer-songwriters, as well as armchair strummers and even a few spoken word rants. Archer, a lifelong musician who commands the stage with her soulful original songs, lets her demeanor set the tone for the evening. There's no better way to get your chops up to speed and to make that first step toward music superstardom.
---