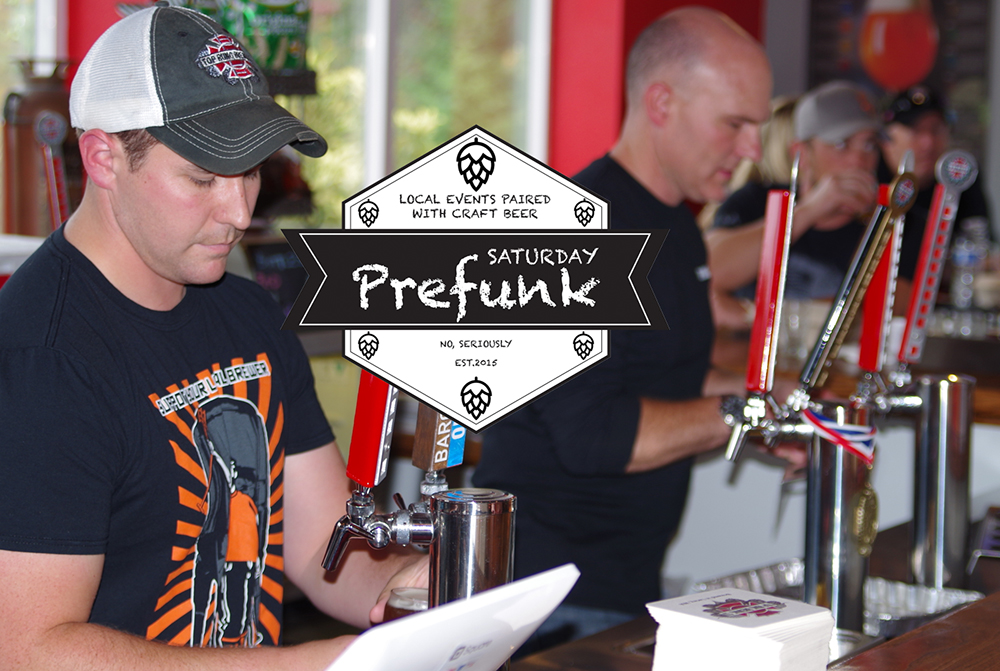 TACOMA PREFUNK SATURDAY, OCT. 14 2017: Lagunitas Fusion 2000 and Hoptoberfest
PREFUNK: Lagunitas Brewing Co. is one of the country's older craft breweries, having been founded in 1993 by Tony Magee (rhymes!). Today, it's the country's fifth-largest craft brewery by sales volume, producing more than 100,000 barrels of beer each year. The Sonoma County company, now owned by Heineken International, has a Fusion Series, which is an experimental draft series that has grown into a national collaboration. Homebrewers, homebrew clubs, retailers and distributors from across the country have come together over the years to create dozens Fusion ales. This year, Fusion 2000 (10.7% ABV, is a thick as hell, boozy and strong ale that is mild resin notes and strong bitterness. This delicious brew pours from Peaks and Pints' Western red cedar tap log today.
NOON TO 9 P.M. HOPTOBERFEST: Casey Sobol and Jason Stoltz opened Top Rung Brewing Co. in April 2014. The career firefighters had been brewing in a garage between shifts at the McLane/Black Lake Fire Department. It became real when the duo's Hosechaser Blonde grabbed the Dick's Brewing "Beer for a Cure" home brewing contest top prize in 2012 — and they began to shadow Dick's brewer Parker Penley. After finding investors, they opened a 10-barrel production brewery with tasting room off Hogum Bay Lane in Lacey. Much has changed since they opened — larger brewing system, bottling, barrel-aging, assistant brewer Tyler Mathis — but what hasn't changed is its annual Hoptoberfest. At noon, Top Rung Brewing Co. will celebrate the release of its Fresh Hop beer, Oktoberfest Lager, Trashed Pumpkin and other autumn releases, hook up a special Randall, invite a food truck and haul out the games. Kristen Marlo with a multi-octave voice of ungodly power and technical prowess will perform at 6 p.m.
9:30 P.M. PSYCHO 78: A band that started by blasting out Misfits covers, Psycho 78 cranks out catchy, bouncy songs one after another. The Tacoma band's brand of pop punk screams old Green Day (before MTV exposure) with a smile. Psycho 78 joins Acid Teeth and Head Honcho for a rockin' night at The Valley.
Save
---