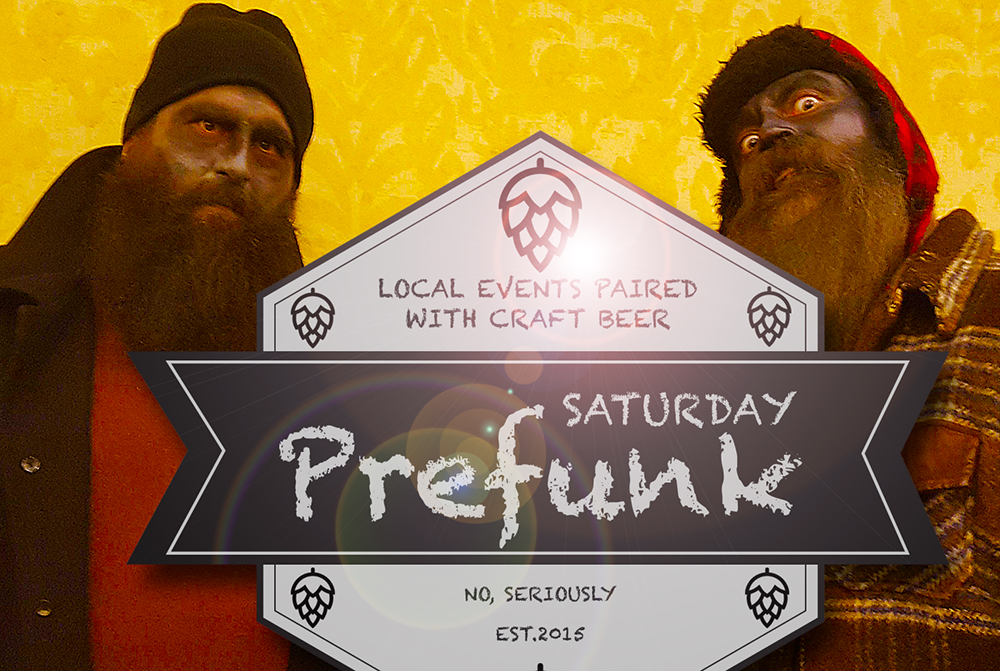 TACOMA PREFUNK SATURDAY, MAY 26 2018: Tacoma Brewing Cigar Box Cedro Deluxe before weirdness
PREFUNK: Brett IPA? Casual drinkers will wonder who or what Brett is and, tasting the beer, shrug and smile. Nerdier beer fans will recognize the name as a shortened nickname for Brettanomyces, a wild yeast strain. But that's confusing, too; haven't we all learned that Brett beers are barrel-aged, funky and dry? But Brett IPAs taste of none of those things; in fact, Tacoma Brewing Co. brewed one aged on Spanish cedar, Cigar Box Cedro Deluxe. The 7.2 percent ABV IPA is bright and sharp with cedar notes and subtle hops. Stop by Peaks and Pints for a pint of Cigar Box Cedro Deluxe before you get weird in Tacoma today.
NOON TO 9 P.M. BIG BEER FESTIVAL: Morgan Alexander of Tacoma Brewing Co. carries on the Tacoma Big Beer Festival tradition, which debuted back in 2013. It's moved from the Foss Waterway Seaport to Alexander's brewery — 1116 Court E in downtown Tacoma — but still offers craft beers with alcohol by volume greater than nine percent. In addition to Alexander's big beer, expect to drink powerful brew from locals Odd Otter, Harmon Brewing, Pacific Brewing and Task Force Brewing. Rolling Crust will also be on hand making wood fired pizza.
3 P.M. CRAFT.19 LIVE TRIBUTE TO MILES: Today marks what would have been Miles Davis' 92nd birthday. Craft.19 Espresso + Creperie hosts a tribute to Miles featuring trumpeter Jared Hall. A native of the Pacific Northwest, Hall studied trumpet with Dan Keberle at Whitworth University, then finished his master's degree as an assistant instructor at Indiana University. The following year he received a teaching assistantship under trumpeter and composer Brian Lynch at the University of Miami to pursue a Doctor of Musical Arts.
4-8 P.M. DESTINY CITY FREAKCON IV: Tacoma's mini-horror con is back for a fourth strike at Destiny City Comics. Featuring the return of special guests actress Jackie Neyman Jones, director Tonja Atomic, producer Rachel Jackson and production crew Skullface Astronaut, followed by a special screening of Manos Returns at The Grand Cinema at 11 p.m. Avoid admission fees and show off your cosplay abilities at Stadium District's spookiest post-Crypticon event.
9 P.M. NEW WORLD HORROR: While it may seem tough to fathom, it has, indeed, been close to 20 years of hate. Since 1999 the Church of Hate has been warping minds and eardrums in Tacoma and beyond. As the popular saying goes: "Time flies when you're full of hate." Tacoma's beloved metal-huffing, Satan-spooning hellions — the Church of Hate — are no longer, we think, but a new band has risen from its ashes, New World Horror, or NxWxH, featuring members of Church of Hate. NxWxH — drummer Owen Money, bassist ManGoat, keyboardist Hyde and singer Rev will kick off a metal night at The Valley featuring Pill Brigade and Barbarian Wasteland.
11 P.M. MANOS RETURNS: The Grand Cinema screens MANOS Returns as part of its Weird Elephant film series tonight. Produced by Jackey Neyman Jones, who played little Debbie in the B-movie classic, MANOS: The Hands of Fate, MANOS Returns is a tongue-in-cheek return to Valley Lodge. It follows a group of young would-be filmmakers who learn their favorite movie, MANOS: The Hands of Fate, is based on a true story. They set out to visit the site of the events that inspired the original and, naturally, discover more than they bargained.
LINK: On Tap today at Peaks and Pints
---