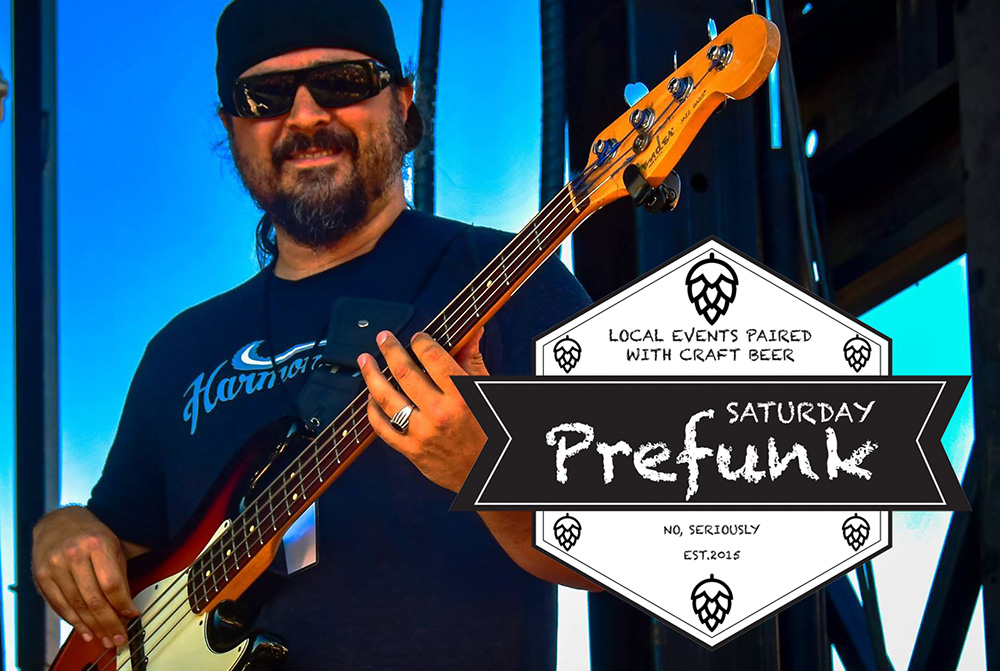 TACOMA PREFUNK SATURDAY, DEC. 30 2017: Spruce Springsteen, Ian Ayers and The Soul Purpose
PREFUNK: Backwoods Brewing Company and The Pine Box in Seattle collaborated on Spruce Springsteen, a winter warmer ale brewed with brown sugar, cinnamon, orange peel, and, of course, spruce tips. Inspired by the Boss, and red amber color with a beige head, Spruce Springsteen hits the nose with roasted malt, toffee and spruce, followed by notes of pine, cinnamon, chocolate, berries, oranges, vanilla and caramel. Stop by Peaks and Pints for some Spruce Springsteen before hitting the pop punk and reggae shows below.
9 P.M. THE HOP MONSTERS: There's something fantastic in how four simple ingredients —water, grain, hops and yeast — controlled by tiny variables, can create an impossibly large world of flavor. It's also fantastic how four humans can produce a large world of music. Tonight, the two worlds will unit when the beer-loving, pop punk band The Hop Monsters return to rock The Valley. Joined by their friends Zero Hero and Heck Yes, the night is sure to be a punk filled blast.
9 P.M. IAN AYERS AND THE SOUL PURPOSE: It's the night before New Year's Eve, and conventional thinking has it that you're going to sit home tonight and go out tomorrow to trip the night fantastic, drink a bunch of cider on tap at Peaks and Pints, and sing "Auld Lang Syne" as this bizarro year winds down. But maybe you're not. Maybe you're going to bop your had to the reggae sounds of Ian Ayers and The Soul Purpose at Doyle's Public House. Expect songs you know and love, sung straight from the heart.
---