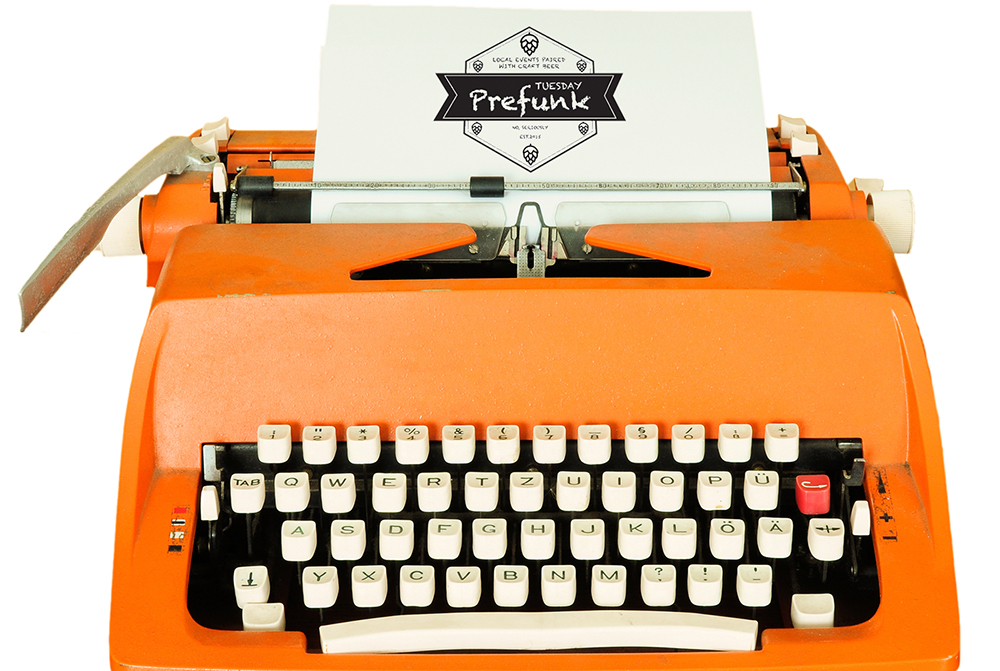 TACOMA PREFUNK OCT. 24 2017: Feed253 and the typewriter
PREFUNK: Feed253 is awesome. The organization strives to end hunger in Tacoma with concentrated efforts to gather non-perishable food through varies channels, including Peaks and Pints. From 6-10 p.m., Feed253 will hang at the Proctor District's house of craft beer and cider hosting a food drive with 7 Seas Brewing fueling the awesomeness. Drop by with non-perishable food, enjoy 7 Seas craft beer and maybe win two tickets to see Tinder Live with Lane Moore: Halloween Edition Oct. 27 at the Broadway Center's Pantages Theater. Del Brown and Najamoniq Todd, longtime best friends and co-lead singers of popular Tacoma electro-dance-pop band Mirrorgloss, will share their infamous humor and style on the panel of Tinder Live, too.
NOON TO CLOSE FREMONT BREWING TAP TAKEOVER: Local Boys Tap Room next to the Purdy bridge will tap 20 kegs of Fremont Brewing deliciousness, including Barrel Aged Dark Star, Barrel Aged Dark Star Coffee and Barrel Aged Brew 2000. Fremont sales rep Beth O'Donnell will be in the Room at 4 p.m. to discuss all things Fremont.
1:30 AND 6:45 P.M. CALIFORNIA TYPEWRITER: What do Pulitzer Prize winners David McCullough and Sam Shepard, Grammy-winning musician John Mayer and Academy Award-winner Tom Hanks have in common? Typewriters. Swiftly evolving technology has made mincemeat of plenty of economic models and machines, but few have been displaced so thoroughly as the typewriter. In the documentary California Typewriter, director Doug Nichol makes a strong if meandering case that the American invention, in its day a paradigm-smasher in its own right, facilitates a connection to the subconscious that no other device can. The aforementioned celebrities weigh in, as does sculptor Jeremy Mayer, who takes apart defunct typewriters from all eras to create steampunk sculptures of animals, people, mandalas and lotus flowers. The Grand Cinema screens the documentary twice today.
Save
---