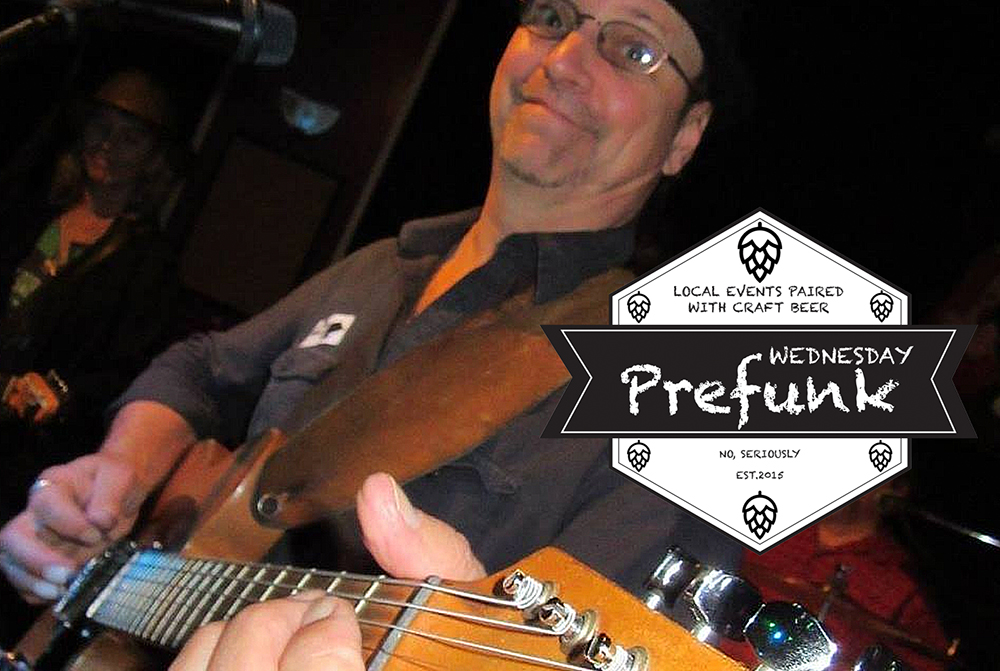 SOUTH SOUND PREFUNK WEDNESDAY, MAY 23 2018: Stone VirtuALE IPA and Rod Cook album release
PREFUNK: With the release of Stone VirtuALE IPA, Stone Brewing is the first to put to use INCOGNITO, a brand new proprietary technique for processing hops. The resulting Citra and Mosaic extracts highlight different qualities of the otherwise familiar hops. While hop extracts have been around for years, new processes for separating the lupulin from the plant material offer new layers of complexity for brewers to explore. With West Coast bitter roots and a dank hop kick that finishes surprisingly tropical, Stone VirtuALE IPA awaits in Peaks and Pints' cooler. The beer pours light gold carrying floral, resin and grapefruit aromas. Flavors of berry upon grapefruit and hibiscus give this beer a soft bitter finish complemented by a light hint of honey.
7 P.M. UNCOOKED RELEASE PARTY: Rod Cook is a well-respected guitarist known for his stylistic versatility and soulful, melodic playing. A mainstay with folk/funk, Americana artist Laura Love in the 1990s and the early part of last decade, Cook began the guitar at the age of 9. Cook has backed up blues legend Taj Mahal as well as opened as a solo act for Todd Rundgren, Sonny Landreth, and Charlie Musslewhite. Catch the multiple Washington Blues Society Award winner at The Spar tonight for his UNCOOKED album release party. "For years I've wanting to have a document representative of my solo acoustic 'show,' states Cook on his Facebook page. "It's finally here. A collection of blues and Americana (for want of a better term), mostly covers with three original tunes."
7 P.M. BUENA VISTA SOCIAL CLUB: Two decades ago, Nick Gold and Ry Cooder went to Havana and coaxed legends from retirement. Ruben Gonzalez no longer owned a piano, Ibrahim Ferrer was shining shoes, Compay Segundo was 89 years old. Guitarist Eliades Ochoa and singer Omara Portuondo joined Guajiro Mirabal's trumpet and Orlando "Cachaito" Lopez's bass for a few days in a small studio, and at the end of it, Cooder said it was the best thing he'd ever done. The result, of course, went pre-Facebook viral, selling eight million copies and counting. Grammy awards came along with a Carnegie Hall show, and Wim Wenders made a movie about it, Buena Vista Social Club — the closest thing we'll ever have to that small taste of perfect harmony that came together to move the world back in the summer of '98. Savor it at the Capitol Theater tonight.
8 P.M. THE RUSTY CLEAVERS: Armed with husky harmonies, bluegrass instruments and a heaping dose of one-liners, moonshinegrass band The Rusty Cleavers will rattle the pints at Rhythm & Rye tonight.
---