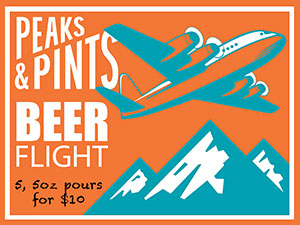 American craft breweries began seriously researching Southern Hemisphere hop varieties last year because many hops varieties grown in the United States are becoming more expensive and more difficult to get as the craft-brewing industry expands and more consumers embrace craft beer. The main Australian hop regions are the states of Tasmania and Victoria; the main varieties grown there are the high-alpha varieties Millennium and Super Pride. Together these two varieties amount to almost one-third of Australian hop production, followed by Pride of Ringwood and Topaz, which together account for roughly one-quarter. The other varieties of note are Nelson Sauvin, Victoria, Galaxy, Ella, Enigma, Topaz, Southern Cross, Motueka, Vic's Secret and Pacific Jade. New Zealand and Australian hop breeders had been attaining tropical fruit quality with varieties such as Nelson Sauvin and Galaxy. Ella has spicy, floral notes, along with stone fruit flavors. Topaz sports some of the piney, dank notes that American hops have. Vic Secret is an unusual hop that imparts earthy aromas along with passion fruit and tropical notes. Enigma offers raspberry and melon flavors and aromas. Today, peaks and Pints presents a flight of craft beers brewed with Southern Hemisphere hops that we call Craft Beer Crosscut 5.23.18: A Flight of Down Under.
Revision Social Fermentation
6.5% ABV, 35 IBU
Ready for a refreshing hop party? Revision Brewing's hazy Social Fermentation IPA has invited Citra and Mosaic, of course, and their buddy Amarillo, and foreigners Galaxy and Vic Secret out of Australia. It pours a milky light peach color with a thick sticky off white head. A nice tropical nose fills the party. The flavor consists of light, fresh citrus and juicy tropical fruit flavors with some soft sweet almost pilsner malt base. Would have guessed a few more IBUs than the listed 35. Expect a smooth finish with a little fruity sweetness.
pFriem Down Under IPA
7.2% ABV, 65 IBU
Say g'day to pFriem Down Under IPA, a bright copper beer brewed with Down Under hops Taiheke, Motueka, Vic Secret, Nelson and Galaxy. Dip your nose for herbal, cereal grains, mild pepper notes, earthy floral overtones and a touch of honey. Mirroring the aroma, the floral earthy notes are quite apparent up front mixing into the grainy malts and yeasty texture of the beer. As it warms sweet caramel appears in the middle as well as kiwi, strawberry and passionfruit flavors. Finally, it finishes dry and bitter with herbs and pine resin.
Three Magnets Little Juice — Smoothie Edition
6.6% ABV, 65 IBU
There's a lot of hype around New England style IPAs right now, as the so-called milkshake IPA gains greater and greater notoriety in the craft world. These extremely cloudy India pale ales are the regional style du jour, each new release less translucent than the last, made with hops featuring strong citrus qualities and enough oats to create a cloudy appearance. Three Magnets Brewing Co.'s Little Juice – Smoothie Edition was one of the first in Washington state to brew a fuzzy IPA. And it's a great one. Australian hop Topaz combines with Citra and Mosaic for a burst of citrus hoppiness — especially orange, tangerine and grapefruit — on the nose. Medium-bodied with a soft, round backbone, Little Juice – Smoothie Edition has sharp, crisp citrus flavors of grapefruit, orange and hints of apricot, papaya, followed by piney and resinous hops, and a dry, biscuity malt base.
Maritime Pacific Chicken Ship IPA
7% ABV, 68 IBU
Maritime Pacific Brewing's Regatta Series IPA pays tribute to the lowly, forgotten, sometimes neglected boat tender, the "rotten dingy" — the dinghy that hauls people and supplies to and from the main ship. It's a workhorse that is rarely treated with the respect it deserves. The latest installment in this IPA series is Chicken Ship, a hazy IPA brewed with 100 percent New Zealand Rakau hops for citrus flavors and a stone fruit finish.
Ex Novo Dynamic Duo Project 020
8.3% ABV, 75 IBU
Since opening in 2014, Ex Novo Brewing's mission is to contribute all — yes, all — of its profits (that don't get redirected to infrastructure improvements, which is not code for lining any pockets) to its four primary nonprofit partners: Friends of the Children, IJM, Impact NW and MercyCorps. Keep that in mind as you enjoy the Northeast brewery's Dynamic Duo Project 020, a dual hop IPA series that features Mosaic and New Zealand Rakau hops for this round. It's dry and tropical with a nice stone fruit aroma.
---