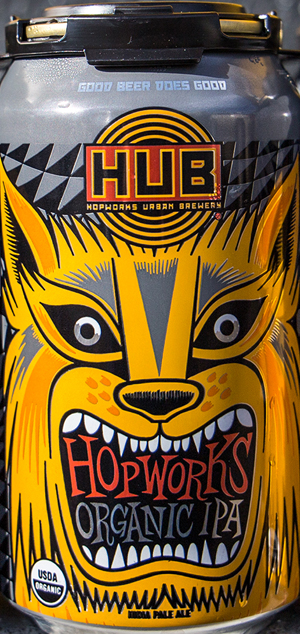 MORNING FOAM FOR THURSDAY, SEPT. 28 2017: A seven-taster flight of craft beer news, from the fluffy head all the way to the anti-menopausal craft beer. …
Yakima County has come a long way from the 80 bales of hops that the Yakima Valley produced in 1876, and it's now surrounded by a hop metropolis that encompasses all aspects of the beer industry. Check out a brief history of Yakima hops.
Snoqualmie Brewery and Taproom will celebrate its 20th anniversary with an anniversary party and a new beer release, Imperial India Red Ale. This Imperial India Red Ale is a robust 8.5 percent ABV brew tailored to the Pacific Northwest tastes, with a rich and malty flavor from Two Row and C75 malt, and the unique flavor and aroma of Mosaic Hops, suggesting pineapple and tangerine.
Ten years after it was first introduced, Hopworks Urban Brewery (HUB), is proud to announce a new look and feel to its flagship beer —Hopworks Organic IPA. The updated beer is available for the first time at HUB's three pubs Friday, Sept. 29. The updated Hopworks Organic IPA is also available in 12-ounce cans and draft throughout HUB's distribution network.
With an infusion of local roast coffee, a dash of cocoa nibs and touch of seasonal sorcery, Firestone Walker's signature Velvet Merlin oatmeal stout has been transformed into Mocha Merlin for fall and early winter.
"Corporate Consolidation" can be a snooze-worthy term. But if you caught Last Week Tonight with John Oliver Sunday, Sept. 24, you may have walked away with a headache when you realized how mergers and acquisitions have real-world impacts on things you care about, like beer.
Well, congrats. Your dream job's just been listed. Meantime Brewing Company, in London, has just listed a job ad on LinkedIn for the role of a part-time professional beer taster. Whoever gets the gig will need to drink beer for three hours each week every Friday morning at the brewery in Greenwich. They'll then need to discuss the beers they drink and give their opinions. Easy … except the plane travel.
If you're a women experiencing menopausal symptoms and don't know how to celebrate National Drink Beer Day, which is today, then you need to drink a beer that is said to relieve sleeplessness, hot flashes and mood swings.
---