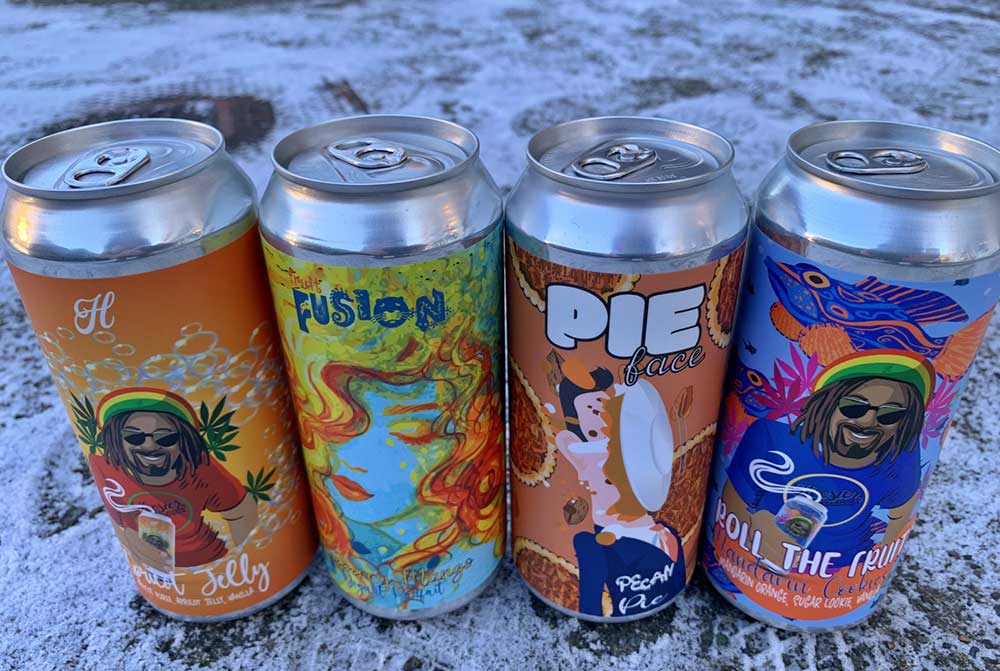 Smoothie Sours Dairy: Hoosier Brewing
A coach with a checkered past and a local drunk train a small-town high school basketball team to become a top contender for the championship.
Wait! Wrong Hoosier!
Hoosier Brewing runs the picket fence on the growing trend in independent beer: smoothie sours. These beers are often with so much fruit puree that they look less like beer than a thick smoothie. Unlike the 7-Eleven Slurpee, smoothie sours — or pastry sours — are kettle sours in which the wort is allowed to cool in the brew kettle. Then lactobacillus (a bacteria in yogurt, cheese, and sauerkraut) is introduced. After a day or so, the mash becomes sour, and the brewing process is restarted with enough heat to kill the bacteria. Hoosier Brewing joins fellow Indiana smoothie sour all-star 450 North Brewing in the Peaks & Pints cooler court.
In 2015, founder Brian Nentrup opened Hoosier Brewing with an investment group in Greenwood, Indiana, then closed in 2018, only to re-open a year later with new investors. The small batch craft brewery focuses on crazy juicy IPAs, silky stouts, mouth-watering sours, crisp lagers, and fruity Berliner smoothies, which all can be enjoyed with throwing axes in their taproom.
Here's the Hoosier starting line-up in our cooler. …
Roll the Fruit — Apricot Jelly: Hoosier's Roll the Fruit series is inspired by popular cannabis strains. This Roll the Fruit brew has loads of fresh apricot purée as well as a heap of actual apricot jelly, 5.5%
Roll the Fruit — Mandarin Cookies: Mandarin cookies is a popular marijuana strain that has hints of citrus and vanilla cookies. Therefore, Hoosier Brewing loaded this fruit sour with tons of Mandarin orange puree, kiwi, sweet orange, and a sugar cookie treatment, 5.5%
Pie Face – Pecan Pie: This fruited sour has a roasty pecan flavor, 5.5%
Fruit Fusion Blueberry Mango Yogurt Parfait: Fruited sour with blueberries, mango, gobs of real vanilla yogurt and a touch of granola, 5.5%
LINK: Peaks & Pints cooler inventory
---