Proctor Presents: Peaks and Pints and Proctor Art Gallery
Proctor District is a popular shopping area in the heart of the North End at the crossroads of Proctor and 26th Street. There's a warm feeling that permeates the neighborhood. Restaurants, coffee shops, theater, bowling alley, a Saturday farmer's market and a wide variety of shops make this a good choice for holiday shopping. During this holiday season, Peaks and Pints offers a daily package present — a craft beer paired with glassware. We thought it would be neighborly to highlight great gift ideas surrounding us, too.
Here are today's Peaks and Pints Proctor Presents. …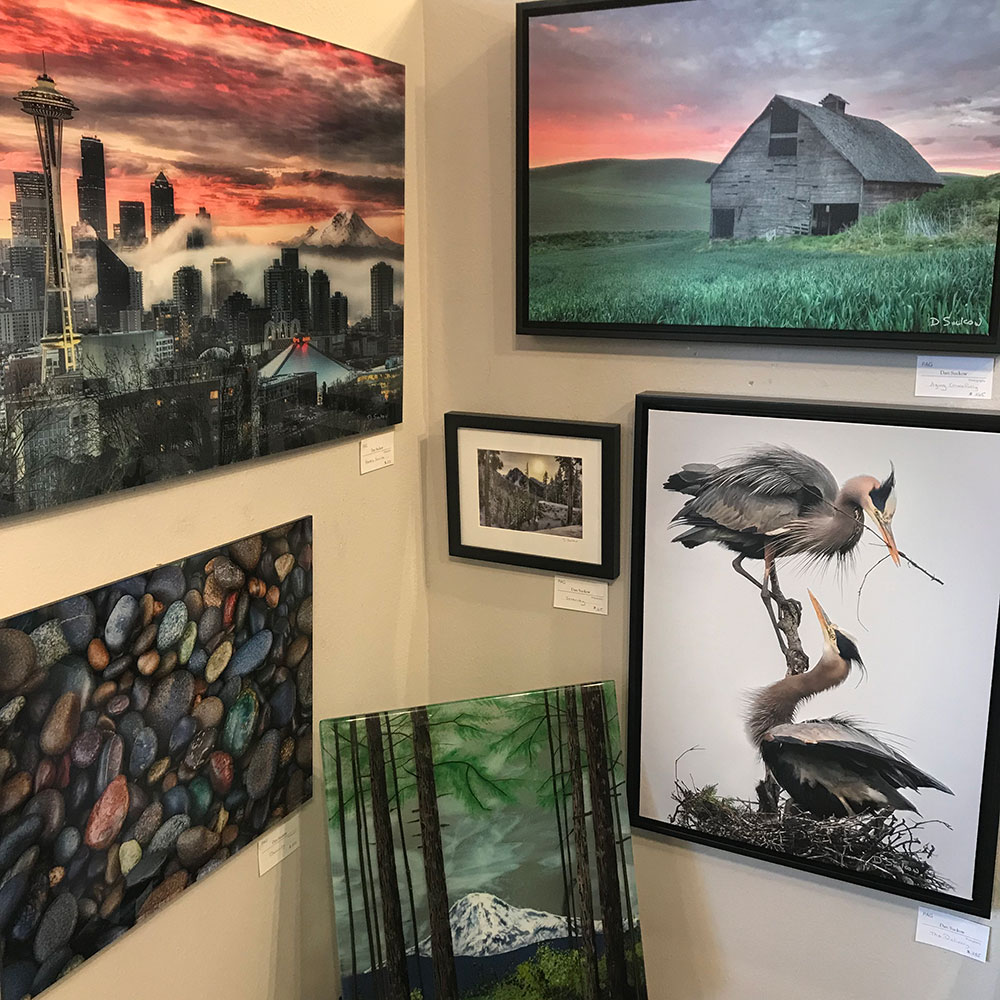 Proctor Art Gallery
Sometimes the best galleries are not in big fancy buildings downtown, but tucked away into awesome little spaces. This is exactly the case with Proctor Art Gallery in Tacoma's proctor District. Founded by Carolyn Burt and her husband Chuck Gourley in January 2009, purchased in 2016 by local jewelry designer Pamela Phelps, this gallery has an amazing variety of art ranging from folk art to high-brow works. The gallery rotates their resident artists with photographer Dan Suckow holding center court this month. Bird photography is full of small, fast-moving creatures that make challenging photo subjects — but that didn't deter lifelong photographer Suckow from capturing amazing shots of stunning birds, including a beautiful cormorant at Titlow beach. Drop by the gallery and check out his work. You'll see why he has a mantle full of Washington State Fair ribbons.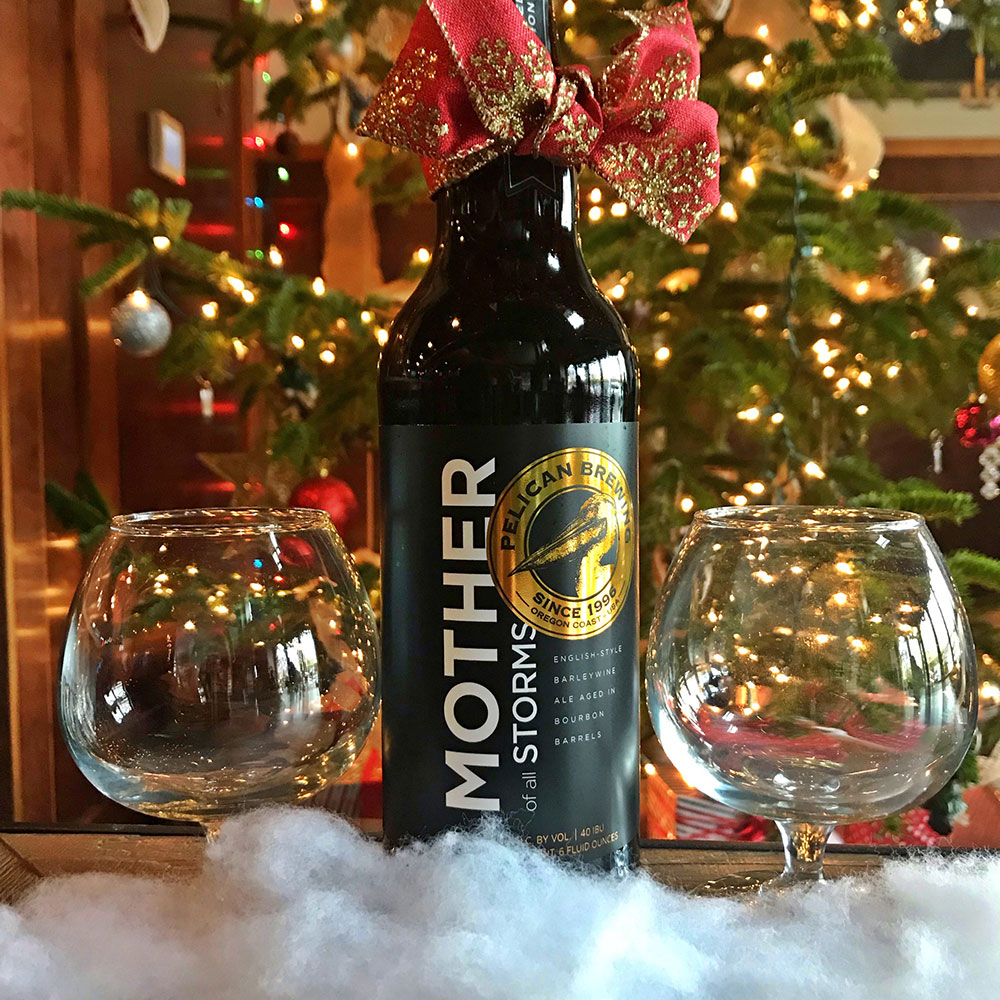 Peaks and Pints
Today's Peaks and Pints Package Present is a 22-ounce bottle of Pelican Brewing's Mother of All Storms bourbon barrel-aged barleywine and two snifter glasses.
The Mother of all Storms is based on Stormwatcher's Winterfest, Pelican's English-style barleywine. The Mother of All Storms spends four months aging in bourbon barrels. Now at its peak, The Mother of All Storms delivers flavors of deep toasted malt, bourbon and oak. The finish rewards with whispers of vanilla, toffee and caramel. $29.99
---