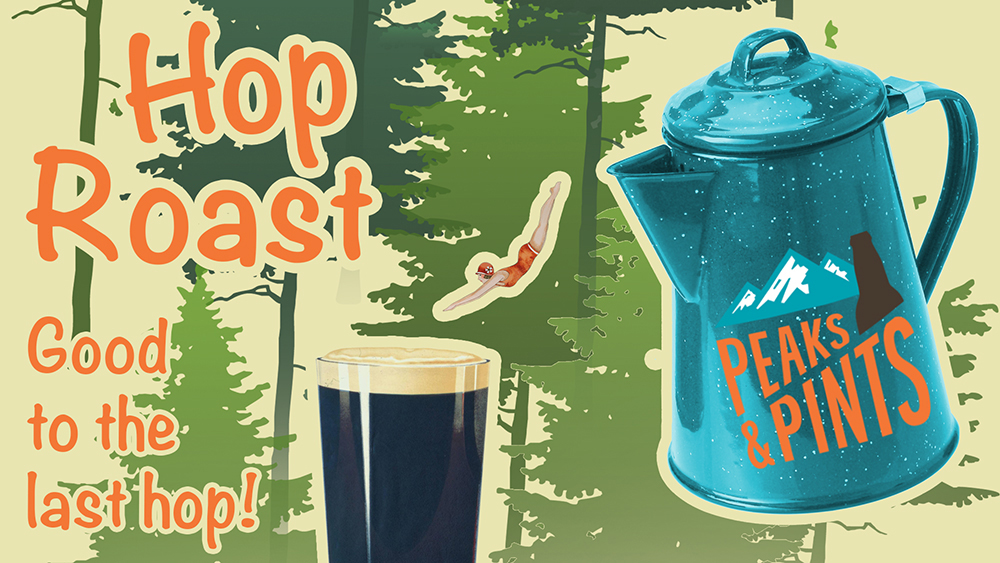 Peaks and Pints Hop Roast Coffee Beer Festival
"Tamocha?" asked the U.S. Census Bureau. "No, Tacoma," Peaks and Pints replied. "Tamocha? The U.S. Census Bureau asked again. "No, Ta-co-ma," we annunciated. "Tamocha?" again, the Bureau asked. "Yes, Tamocha. Peaks and Pints is located in Tamocha, Washington," we reluctantly agreed. That phone conversation confirmed we needed to host a craft coffee beer festival. Peaks and Pints will celebrate the unification of coffee and beer when we present our Hop Roast Coffee Beer Festival today from 11 a.m. to 11 p.m. at our little lodge in Tacoma's Proctor District. The following craft coffee beer, among others, will pour from our Western red cedar tap log:
Propolis Konga Golden Saison with Ethiopian Konga coffee 7%
Reuben's Brews Home From Home Coffee IPA 6%
Stone Brewing Mocha IPA 9%
Fort George Coffee Girl Stout 8.6%
Fremont Bourbon Barrel Aged Dark Star: Coffee Edition 14.8%
Skookum Woke Up Quick Coffee Milk Stout 4.8%
AleSmith Speedway Stout 12%
Founders Sumatra Mountain Brown (nitro) 9%
Midnight Sun Brewtality Espresso Black Ale 9.7%
Rainy Daze Sunrise Coffee Porter 6%
Firestone Walker Mocha Merlin Stout 5.5%
Oskar Blues Hotbox Coffee Porter 6.5%
Avery Tweak (2016) 16%
Stillwater Artisanal On Fleek 13%
Hop Roast Coffee Beer Festival doesn't have an admission charge. Your choice of 10-ounce or 16-ounce pours, unless the alcohol by volume is too high for 16s. Flights of five, 5-ounce pours will also be available.
HOP ROAST COFFEE BEER FESTIVAL, 11 a.m. to 11 p.m. Saturday, Oct. 28, Peaks and Pints, 3816 N. 26th St., Basecamp Proctor, Tacoma, no cover
Save
---