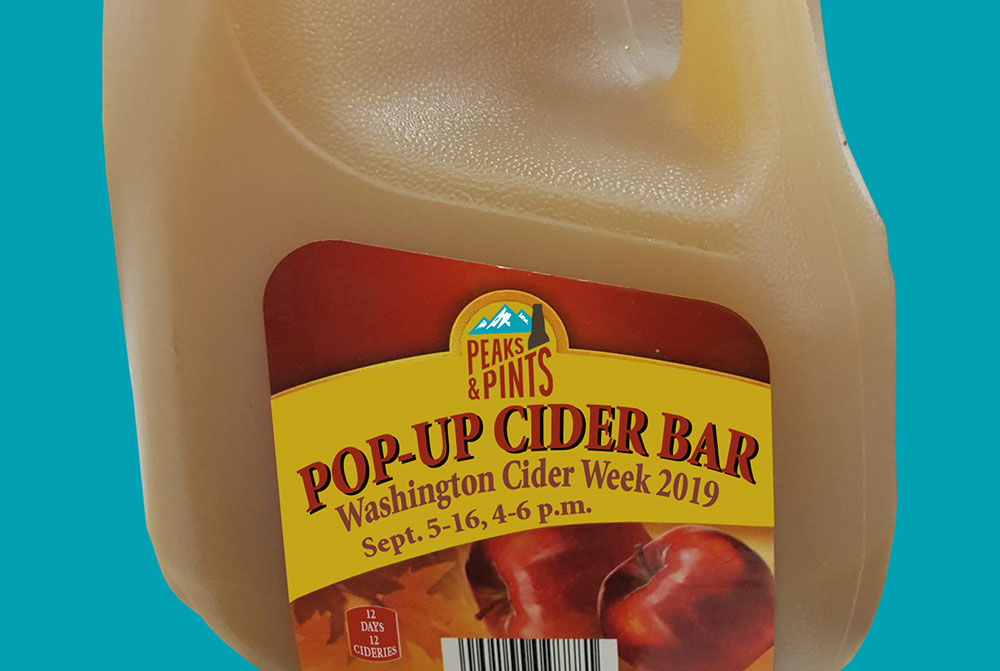 Hard cider, when done right, can be as delicious as craft beer or wine. Better even. Think about what we're working with here. Beer starts as starchy water. Wine starts as grape juice. Hard cider starts as apple juice. There are 7,000-plus apple varieties to choose from in various colors, shapes, and flavor profiles. There are 12 Peaks and Pints Washington Cider Week Socials.
Yes, cider; a drink that was last popular when America was fighting the Civil War. Kind of makes sense if you think about it, since that was also the last time long beards were the rage.
Further, apples thrive across Washington state.
And now, this September, the great American tradition of cider-making will be celebrated when Washington Cider Week kicks off Thursday, Sept. 5 and runs through Sunday, Sept. 15.
The Northwest Cider Association's ninth annual Washington Cider Week, an 11-day craft cider celebration, will see more than 85 events ranging from the simple to the significant; from dinner pairing menus to Peaks and Pints' Cider Week Socials. Indeed, 4-6 p.m., Sept. 5-16 (we have to include our weekly Monday cider flight!), Peaks and Pints will host cider socials for gluten-shy people to experience a different Washington state cider daily. Over the course of two hours, we'll tap several draft options from a cidery to fuel discussions, compliment literature or spark new friendships.
Peaks and Pints Cider Socials Schedule
Dragon's Head Cider 9/10
d's Wicked Cider 9/13
Seattle Cider Co. 9/14
Alpenfire Cider 9/16
PEAKS AND PINTS WASHINGTON CIDER WEEK SOCIALS, 4-6 p.m., Sept. 5-16, 3816 N. 26th, Basecamp Proctor, Tacoma, no cover
---