Peaks and Pints taps Abraxas plus Tacoma events
PEAKS AND PINTS AFTERNOON FOAM
Tuesday, Nov. 27, 2018 — Bill Nye "The Science Guy" turns 63 today
Peaks and Pints Weather Guy has today's weather for Mt. Baker, Washington.
Today's Morning Foam was compiled while watching 19 smart egg tricks. …
PEAKS AND PINTS DRAFT HIGHLIGHTS TODAY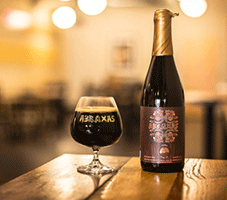 BIERE DE GARDE, Royale Brewing: Bière de Garde, which means "beer which has been kept or lagered," is a traditional artisanal farmhouse ale from Northern France brewed in early spring and kept in cold cellars for consumption in warmer weather. Related to the Belgian saison style, the main difference is that the Bière de Garde is rounder, richer, sweeter, malt-focused, often has a "cellar" character and lacks the spicing and tartness of a saison. Royale's version is co-fermented with Antwerp Ale and Bohemian Lager yeast with bready, biscuity, raisin and slightly herbal notes. It's on the dry side.
MIDNIGHT ORANGE, Goose Island Beer: Oscar Sanchez, who has been a brewer at Goose Island for the past two years, said he got the idea for the Bourbon County Brand Stout Midnight Orange variant after drinking a tasty orange mocha recently in Mexico. It's a balanced stout featuring a rich chocolate flavor with added complexity from Spanish Orange zest. 15.2%
ABRAXAS 2017, Perennial Artisan Ales: An imperial stout brewed with ancho chili peppers, cacao nibs, cinnamon sticks and vanilla beans. Last year's versions still has a fudgey chocolate and cinnamon aroma with hints of dark fruits. The taste is slightly boozy, fudgey chocolate and cinnamon. 10%
CRAFT CHOICE CLICKABLES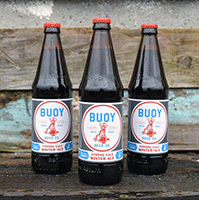 Redhook Brewery's Brewmaster Nick Crandall created the 2018 Winterhook at Brewlab in the Capitol Hill neighborhood of Seattle. For its 34th releases expect a hoppy dark lager with toasty malt aromas combined with the hallmark winter ale flavors of caramel, chocolate and coffee malts, and pine. Dank hop notes of experimental 527 hops are balanced nicely with lager yeast that provide a smooth backdrop for both the malt and yeast to be showcased.
As Oregon's North Coast braces for a stormy winter, Buoy Beer from Astoria has just released a beer to drink during this season of heavy rain and windy days, Strong Gale Winter Ale.
Beer Christmas: Turn any bottle into a gift with cheeky treats. Just remember, confetti, like a cream pie, is for the thrower, not the throwee.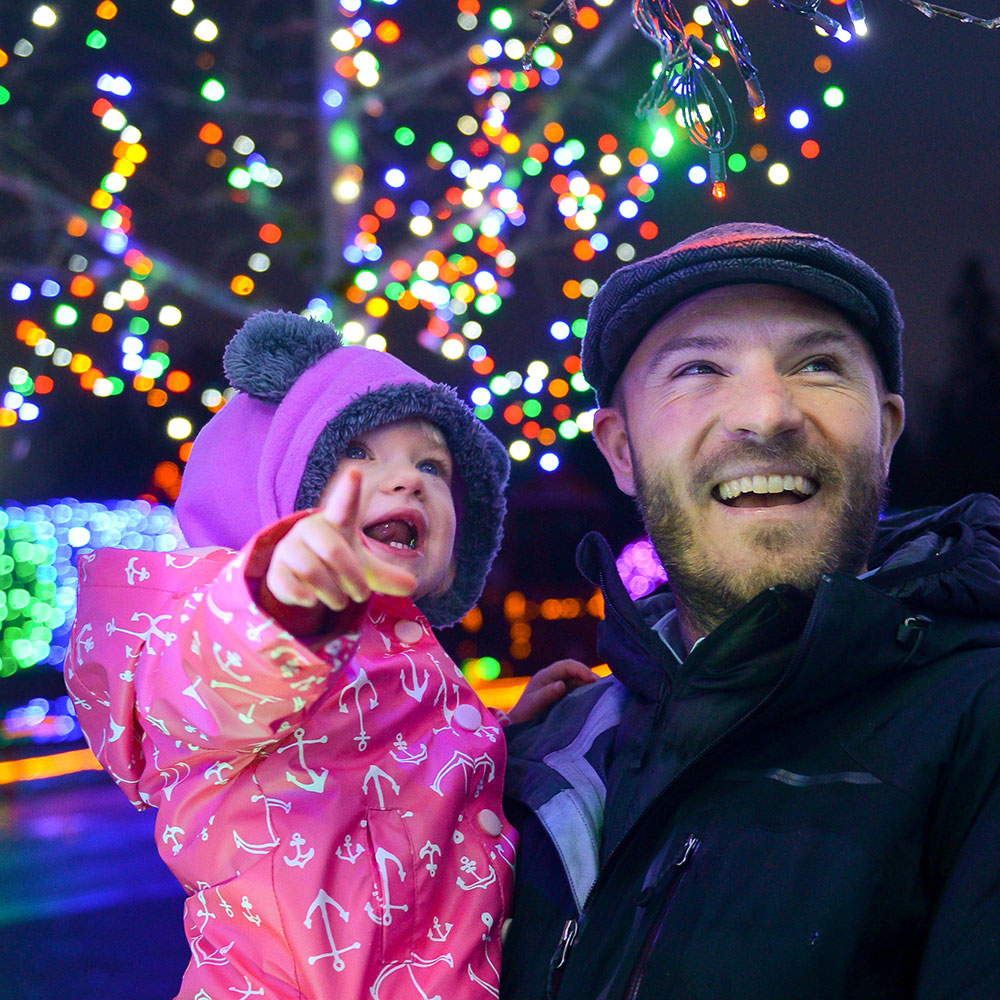 TODAY'S LOCAL STEW
INVENTING TOMORROW, The Grand Cinema: The people profiled in Laura Nix's documentary Inventing Tomorrow are trying to change the world by coming up with solutions to threats facing the environment. They're also teenagers. 2 and 7 p.m., 606 S. Fawcett Ave., Tacoma
ZOOLIGHTS, Point Defiance Zoo & Aquarium: Let there be light! Although many spots around the South Sound have holiday light shows, Point Defiance Zoo & Aquarium's Zoolights the rest. This year's edition will dazzle visitors as more than 700,000 brilliant LEDs bring zoo animals and landmarks to life in a not-to-be-missed kaleidoscope of color and holiday magic. Billed as the region's biggest walk-through light show, Zoolights includes animated light sculptures, live entertainment, snacks, animal encounters and the Paul Titus Carousel. While enjoying your stroll, be thankful you're not in charge of this holiday light display. 5-9 p.m., 5400 N. Pearl St., Tacoma
---