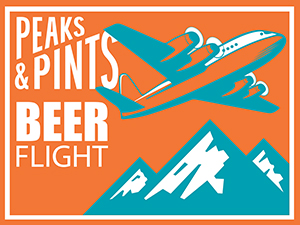 Peaks & Pints will admit it — we know all the words to certain classic musicals. At times we find ourselves unknowingly humming, say, "Supercalifragilisticexpialidocious" while stocking the cooler. Or we can't help but sing "The sun will come out tomorrow" when an instrumental version confronts us in an elevator. Yes, we've all grown up on classic musicals — The Sound of Music, Annie, The Rocky Horror Picture Show, etc. We just can't help it. The tunes — and even the occasional piece of unforgettable dialogue — are permanently ingrained on our brains. No doubt we'll be mouthing the words to Tacoma Little Theatre's The Wizard of Oz at 7:30 p.m. tonight. We'll follow the yellow brick road and join Dorothy, her little dog Toto, the Scarecrow, Tin Man, and Lion as they journey over the rainbow to the merry old land of Oz in search of the great and powerful Wizard. Will he grant them their hearts' desires? With all our favorite songs, including "We're Off to See the Wizard," "If I Only had a Brain," and "Somewhere Over the Rainbow," this timeless musical will sweep us into a magical holiday adventure. Sounds like group therapy masquerading as entertainment. What more could we ask for — except, perhaps, for "Do-Re-Mi" to stop haunting our every waking moment? We created a holiday-themed to-go flight, Peaks and Pints Pilot Program: Wizard of Oz On the Fly, for our post-show enjoyment. Join us?!
Peaks and Pints Pilot Program: Wizard of Oz On the Fly
Imprint Schmoojee Tinsel
6% ABV
On the Seventh Day of Schmoojee Imprint Beer Company gave to you — Tinsel at Peaks & Pints. That's right! The seventh mystery flavor is Blueberry Vanilla Waffles, or "Tinsel." Here's the deal: Peaks & Pints sold out of our Imprint Beer Company's 12 Days of Schmoojee mystery variety packs of heavily fruited smoothie sours. But, for those who didn't nab the mystery holiday packs, we are also stocking our cooler with a few individual Schmoojee cans from the 12 Days packs every day. As noted, Imprint's seventh of 12 reveals is Tinsel, a creamy, sweet smoothie sour with fresh blueberries, Mexican vanilla beans, and homemade mini waffles.
St. Bernardus Christmas Ale
10% ABV, 28 IBU
Brouwerij St Bernardus is famous for both their beers and their heritage. The brewery used to brew the famous Westvleteren beers before the monastery returned all production back to within the abbey's walls.  Their Abt 12 quad represents what Westvleteren 12 used to be before the abbey changed their yeast strain. St. Bernardus' Christmas Ale is brewery's Abt 12 offering, but gussied up with rich malt, dark dried fruit, fig, hints of anise, nutmeg, cinnamon, brown sugar … basically a fruitcake.
Pelican Bad Santa
7.5% ABV, 65 IBU
"I Saw Mommy Kissing Santa Claus," sung by former jockey Jimmy Boyd, takes a humorous approach to a child's shocking discovery of his mother's infidelity. The Pelican Pub & Brewery in Pacific City, Oregon, brews a beer that pairs with Mommy's merry adulterer — Bad Santa. This mysterious dark elixir is filled with complex malt flavors and aromas with toasted malt and roast character, blending seamlessly to the alluring herbal hop aroma that comes from copious amounts of Fuggle hops. Bad Santa doesn't care if you've been naughty or nice; he just wants Mommy.
Terminal Gravity Festivale
8.3% ABV, 72 IBU
Winter warmers are top-fermenting ales that offer plenty of malty and sweet flavors alongside a balanced hop character. Many of these tasty brews are blended with spices, which give the style its trademark "warmth." Terminal Gravity Brewing's winter warmer is reminiscent of British strong or old ales. The color is deep ruby brown and produces a fine cream-colored head. This beer has a complex malt and hop profile with a nice alcoholic warmth in the finish. Brewed to be dry, Festivale is highly drinkable.
Full Sail Wreck the Halls
8.5% ABV, 68 IBU
A traditional holiday favorite and four-time gold medal winner, Full Sail Brewing's Wreck the Halls is a sublime hybrid of an American-style double IPA and a winter warmer. Wreck the Halls has comforting notes from pale and crystal malts and copious quantities of Centennial hops for a bold brew that celebrates the season.
LINK: Peaks & Pints cooler inventory
---