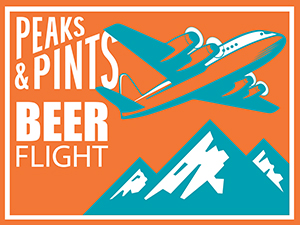 Today has been designated Vanilla Cupcake Day by someone. Nobody knows exactly who, and who cares? The real question is why it's not a national holiday. According to NationalDayCalendar.com, cupcakes can be traced back to 1796, when there was a recipe for "a cake to be baked in small cups" in American Cookery by Amelia, Simmons, a great woman. They were originally baked in heavy pottery cups — sounds like a messy cleanup. The paper cups are less fussy. Vanilla beans, like coffee and chocolate, only proliferate naturally in tropical latitudes, and, like wine grapes, the various strains reflect the qualities of the soil in which they are grown. This makes Mexican vanilla different from Madagascar vanilla, Tahitian different from Ugandan. For many years now, vanilla has been the adjunct that takes a craft beer's status from gold to platinum, instantly raising its secondary value to ridiculous levels. Enough with the enough talk, let's take home five craft beers with vanilla in their recipes. Enjoy Peaks and Pints Pilot Program: Vanilla Cupcake Day On the Fly.
Peaks and Pints Pilot Program: Vanilla Cupcake Day On the Fly
Iron Horse Cozy Sweater
4.5% ABV, 7 IBU
Some things you can never un-see, and a knitted reindeer sweater your grandma gave you is one of them. Iron Horse Brewery pokes fun at ugly holiday sweater with its delicious vanilla milk stout, Cozy Sweater. Full of holiday cheer but a little lighter on the alcohol this brew wears a dark and chocolatey beer foundation. Then comes the lactose adding a smooth and round mouthfeel, plus a touch of sweetness with vanilla beans. Expect a sweet latte flavor mixed with some other tastes of roasted malt and a little bit of vanilla.
Left Hand White Russian Nitro
8.9% ABV, 20 IBU
The White Russian had a perhaps unfair reputation as an "unsophisticated" drink, to the point where it's used as a punchline in the cult film "The Big Lebowski", where it's The Dude's favorite cocktail. Part of this reputation comes from cream often substituted for milk. While it may have been generally accepted for people of all ages to drink milk in decades past, in contemporary culture it's commonly accepted that milk is a drink for children. Left Hand Brewing has released a third new beer of its four-beer Nitro Beer Series. White Russian Nitro white stout is the strongest of the lot at 8.9 percent, brewed with Rocky Mountain water, malted barley, flaked oats, lactose, coffee, hops, vanilla, yeast, and, of course, nitrogen.
Dogfish Head Costumes & Karaoke
8% ABV, 30 IBU
"With Costumes & Karaoke, I wanted to bring to life — in beer form — the intricate flavors and esters found in one of my favorite drinks, a golden milk latte," said Dogfish Head founder Sam Calagione in a statement. "Golden milk, or Haldi Ka Doodh, is a turmeric-infused milk with origins dating back centuries." Costumes & Karaoke is a golden tea-inspired imperial oat cream ale built upon a sophisticated blend of spices, including vanilla beans, ginger, cinnamon and turmeric. The resulting vibrant gold liquid is filled with aromas of ginger, cardamom, anise and vanilla, and sweet and spicy flavors of ginger, citrus and cardamom.
New Holland Dragon's Milk Reserve: Bourbon Barrel-Aged Stout with Vanilla & Chai Spices
11% ABV, 30 IBU
New Holland Brewing Company's Dragon's Milk, a year-round staple at the brewery, is a 17th century term for strong ale reserved for royalty. First brewed in 2001, it's aged for 120 days in oak to extract additional flavors and finished to make this beer truly fit for a king (or queen). Their Dragon's Milk Reserve: Bourbon Barrel-Aged Stout with Vanilla & Chai is a throwback to one of their favorite releases, the final Reserve of 2020 is also aged for three months in select bourbon barrels. Deep roasted notes from premium malts combine with the sweet tones of vanilla and a blend of delicious chai spices to create an experience made to be savored.
Stone Xocoveza
8.1% ABV, 50 IBU
Stone Brewing hosts the American Homebrewers Association Rally — a people's choice-style homebrew competition at their annual AHA Rally in Southern California. During the Rally, attendees have the opportunity to sample beer from dozens of homebrewers and vote on their favorites. The winning homebrewer's recipe is replicated by Stone on a commercial scale, distributed around the country, and entered into the annual Great American Beer Festival Pro-Am Competition. In 2014, San Diego homebrewer Chris Banker won with what would eventually be named Xocoveza for the Holidays and New Year. The inspiration came from Mexican hot chocolate combined with coffee. This imperial mocha stout is brewed with coffee, pasilla peppers, vanilla, cinnamon, nutmeg and a generous amount of Stone's in-house made chocolate.
---