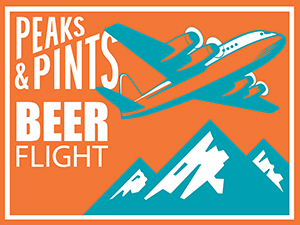 For single-minded devotion to quality, purity and tradition, the Trappist monks of Belgium are hard to match, especially when it comes to ale. It doesn't take much imagination to get carried away picturing them at their work. Seated at their rough-hewn tables, clothed in their coarse robes, they spend hours in the serenity of silent prayer and study. Then the word goes out: "It's time to brew the beer, it's time to brew the beer," and like so many Keebler elves, off they go to perform their sacred chores. Unibroue founders André Dion and Serge Racine took beer brewing techniques used by said monks and brought them to North America. Unibroue was founded by business partners André Dion and Serge Racine who had acquired 75 percent of La Brasserie Massawippi Inc. of Lennoxville, Quebec, in 1990. The two purchased the remainder of the shares at the end of 1991 when they transferred their interest in La Brasserie Massawippi Inc. to Unibroue and relocated to Chambly, Quebec, in 1992. Even after Sleeman purchased Unibroue in 2004, and subsequently by Sapporo in 2006, it has maintained the culture and flavor of a craft brewery. Today, Peaks and Pints suggests you take home several Unibroue beers in our to-go flight, Peaks and Pints Pilot Program: Unibroue Beer Flight.
Peaks and Pints Pilot Program: Unibroue Beer Flight
Unibroue Trois Pistoles
9% ABV
Soft brown in color, Trois Pistoles appeared milder than its name would suggest. Then you bring it to your nose — bam! The first blow arrives with the brown sugar smell. Pow! The second shot, a coffee bitterness. Boom! A sip of the beer packs a final punch with an alcoholic taste, balanced with a nutty sweetness.
Unibroue Fin du Monde
9% ABV
The name translates as "The End of The World." If this beer is any indication of the end of the world, bring on the apocalypse! This beer reminds us of the beach with the golden orange color providing the sunset, the pineapple and nut aromas giving it a tropical nose, and the strong alcoholic taste, followed by sweetness, completes the sense of drinking on the beach, minus the cocktail and the mini umbrella. Even with its tropical vibes, La Fin du Monde upholds its light Belgian character.
Unibroue 30e Anniversaire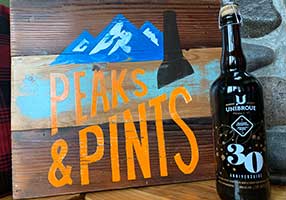 10% ABV
In celebration of Unibroue's 30th anniversary, the Chambly brewery brewed this Belgian-style stout. True to their ways of using aromatics and proud of our Quebec heritage, they added maple syrup to this anniversary brew. The mixture of roast, chocolate, and caramel on a base of spicy yeast doesn't overwhelm the maple notes, which caresses the bitterness of grain and hops present to balance the sweetness of the body. A gentle heat of alcohol ends the whole thing admirably.
Unibroue La Terrible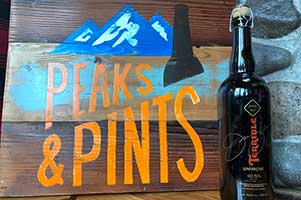 10.5% ABV
La Terrible is a dark brown beer on lees and is part of a collection of exotic and refined Unibroue beers brewed using 100 percent natural raw materials. It's a process more common in wine than beer one that imparts a yeasty taste, which in this case comes across like warm, gooey bread. This style of brew costs more to make because it requires that the beer take up tank space for a longer period. It may be drunk as an aperitif or as an after-dinner digestive. It's a pleasant alternative to coffee.
LINK: Peaks & Pints cooler inventory
---