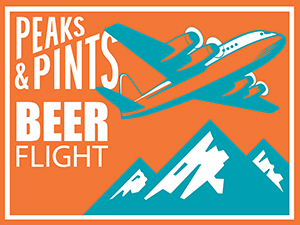 Essentially, Christmas beer isn't a style; it's a tradition. Unlike pilsners or bocks, which have specific criteria, Christmas beer has no confines. Unless, of course, you refer to the guidelines from the Beer Judge Certification Program, which states its aroma should be "reminiscent of Christmas cookies," appearance of amber to dark brown, and must taste "rich and malty." The guidelines also state "spices are required." However, BJCP cites some brands as leading examples of Christmas beers that contain no spices. So now, how do we define Christmas beer? Simple — it's a beer that was brewed as a gift. It may be any style, any flavor, any name if it was given and received as a gift. Gift giving is the most essential part of the holiday. The significance of gift giving is that it is an act of sharing, a mindful transaction between the giver and the recipient. No everyday beer will do because a gift is special. It must be brewed with better ingredients or spices or to greater strength or have a holiday theme. Therefore, Peaks & Pints presents a present to you — a to-go flight of holiday IPAs — the hoppiest of holiday beers. Most Christmas IPAs lean toward the malty side, but some ride the Christmas tree flavor — pine, spruce, or fir. Bundle up and stop by Peaks for Peaks and Pints Pilot Program: Christmas IPAs Beer Flight.
Peaks and Pints Pilot Program: Christmas IPAs Beer Flight
Evil Twin Before, During, and After Christmas Beer
8% ABV
"The first batch made of (Before, During, and After Christmas Beer) was in fact 10% ABV. That batch was made last winter and only sold in Europe. I then changed the recipe to 8% to lighten it and make it easier to drink. That is what the beer will be from now on and the bottles in the US are the 8% version," explains Evil Twin Brewing founder Jeppe Jarnit-Bjergsø. A revamped edition of an original, this hazy, double dry-hopped double IPA has big juicy notes of tropical fruit and orange zest.
Trap Door HoliDANK
8.5% ABV
Some people like bud, some people like beer, and some like both. Those who are a connoisseur of both have taken to attributing the term "dank," a term that means pungent, funky, and odoriferous, to both good weed and very hoppy IPAs. Dank means an extremely overpowering odor that can smell like the citrus and pine flavors everyone loves, including Trap Door Brewing out of Vancouver, Washington. Their winter double IPA HoliDANK is dry hopped with classic dank hops Mosaic, Simcoe, Centennial, and Columbus for all the piney, floral dankness.
Fat Orange Cat Baby Elves
9% ABV
The holiday edition of Fat Orange Cat Brew's Baby Kittens, Baby Elves is a big double IPA brewed with Galaxy, Citra, and Simcoe — just like Baby Kittens but with more hops. The Baby smells like orange and mango with a dankness and earth tones. On the tongue, expect rich, overripe, mango citrus balanced by sweetness and a sustained bitterness that adds to its complexity.
LINK: Peaks & Pints cooler inventory
---