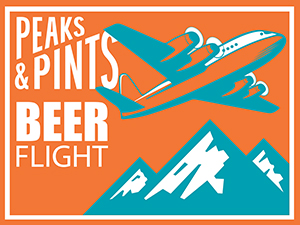 Hops give beer its bitterness along with its distinctive floral, herbal, and fruity flavors. Brewers, such as Block 15 Brewing in Corvallis, Oregon, have recently been tinkering with hops to make them taste even hoppier, using cryo hops, incognito and CO2 extractions. CO2 hop extract is a pure resin produced through supercritical CO2 extraction, whereby the essential bittering and aromatic compounds of hops (alpha acids, beta acids, and oils) are separated from the leafy plant material. The CO2 extraction process — also popular in the cannabis industry — operates much like traditional distillation, but with carbon dioxide in place of hot water or steam. The extraction process removes solids, while the CO2 is recovered and reused. Hop extracts are highly concentrated hop additions that provide convenience, efficiency, stability, consistency, and flexibility to brewers. Block 15 incorporates CO2 hop extract technology in its The DAB Lab series of beers — "DAB" is an acronym for dank-ass beer. The series showcases CO2 extracts and even newer concentrates like cryogenically harvested lupulin powder, a yellowish substance obtained from oil- and acid-rich glands on the hop flower. Today, Peaks & Pints suggests you compare two Block 15 The DAB Lab in our to-go flight, Peaks and Pints Pilot Program: The DAB Lab On The Fly.
Peaks and Pints Pilot Program: The DAB Lab On The Fly
Block 15 The DAB Lab, Tipping Point
7% ABV
Brewed with Starker Farms sustainably-managed spruce tips and a blend of different hop varietals — including CO2 extractions, incognito and cryo hops — this entry in The DAB Lab series offers a wonderfully unique flavor profile that melds vibrant flavors of coniferous resin and fruit loops from the spruce tips with a hop profile that layers on blueberries, pineapple, lemon zest and piney hop character. Tipping Point finishes with a dank lingering bitterness and a crisp finish.
Block 15 The DAB Lab, Juice Joint
7% ABV
Using CO2 extractions and lupulin powder — made by freezing and concentrating hop resins and oils — Juice Joint is brewed with Mosaic and Apollo extract, Columbus hops and Citra lupulin powder, which is then dry-hopped with Galaxy and Columbus alongside even more lupulin powder from Citra and Mosaic — a heady combination that's packed with resin-dipped pineapple skunk and freshly squeezed twisted citrus, supported by a smooth body, and balanced bitterness.
LINK: Peaks & Pints cooler inventory
---