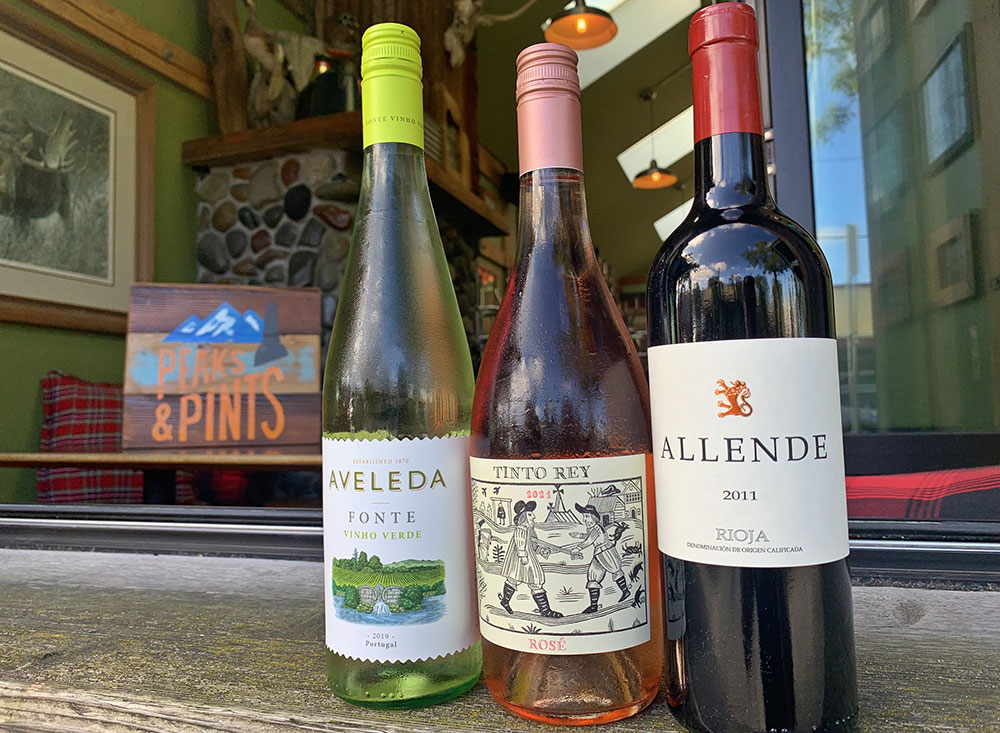 Rosé has taken over the summer wine season. And why not? It's refreshing, delicious and its vibrant flavors come in a range of pretty colors. Pink wines make Peaks & Pints think of the warm and sunny vineyards of the south of France. Originating in the Mediterranean climate — known for a relaxed lifestyle and delicious food — it's no mystery why rosé and summer are a great fit. Made from red-wine grapes, the juice from a gentle first pressing is given limited time to soak on the skins, yielding pale color and lighter flavors. Tonight, Peaks & Pints offers an in-house summer wine flight that includes the Tinto Rey Rosé from Dunnigan Hills, California. Curated by Brendon Fisher of Republic National Distributing Company, our "Wines in Time for Summer," includes a 3-glass-pour flight beginning at 6 p.m. Fisher will be in the house to answer questions. See you tonight for Peaks and Pints Pilot Program: Summer Wine Flight.
Peaks and Pints Pilot Program: Summer Wine Flight
Aveleda Fonte White 2020
This Aveleda Fonte White wine from Vinho Verde, Portugal, is made with Loureiro, Arinto, Trajadura, and Fernao Pires varietals that pours a clear pale yellow. This wine is extremely elegant, with a crisp and fruity bouquet marked by notes of green apple and lime. Slightly fizzy, with a vibrant minerality and refreshing notes of citrus fruits, this wine is versatile, perfect to pair with all Peaks & Pints sandwiches and salads.
Tinto Rey Rosé 2021
The delicate pale peach color and complex flavors of this Tinto Rey rosé are the result of 100 percent co-fermentation of Tempranillo, Tannat, and Verdejo. Beautiful, fresh fruit-salad aromas lead to full flavors of peach, vanilla cream, honeydew, and ambrosia. This pretty rosé is bright, crisp, and refreshing with a bit of stone fruit sweetness that adds viscosity and a counterpoint to the zesty notes. The flavors linger in the finish and set up the palate for another delicious sip.
Finca Allende Rioja 2011
This Finca Allende Tempranillo from Rioja, Spain, sports an intense cherry color with purple edges. On the nose there is a predominance of blackberry, cranberry, and wild forest fruits over notes of oak for added cedar and tobacco flavors. On the tongue, it's serious and lively with intensity and wonderful balance. An expansive palate combines fresh fruit and an elegant structure for a wine with notable aging potential.
LINK: Peaks & Pints cooler inventory
---