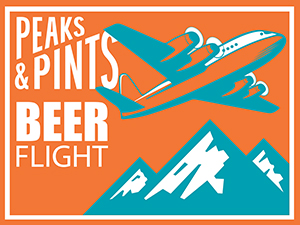 If you're seeking a beer to take the edge off our scorching hot condition, consider the saison. After all, saison (SAY-zohn) is the French word for season — specifically the summer season. The beer style, also known as farmhouse ales, dominated the summer farmlands of the French-speaking Wallonia region of southern Belgium in the 18th century. The refreshing, lower in alcohol ale provided refreshment to thirsty farm workers on hot days, thus the farmhouse connection. Because the style emerged as a seasonal beer, often brewed in the winter and made without temperature controls, the original characteristics of the style were all over the board. The Noble-type hops, which grew in the German and Czech regions, provided both a floral and light spiciness to the aroma of the beer while the characteristic black pepper character came exclusively from the yeast. While many saisons are still seasonally produced, they also tend to be spice-forward, meaning spices are added to the boil earlier than hops, and this style of brewing keeps the flavor profile fresh for longer, allowing the beers to linger in the market year-round. Stop by the air-conditioned Peaks & Pints and cool off with a to-go flight of saisons — a flight we call Peaks and Pints Pilot Program: Saison To The Rescue.
Peaks and Pints Pilot Program: Saison To The Rescue
Buoy Brett Saison With Stone Fruit
5.6% ABV, 16 IBU
When most people think of Buoy Beer, they think of spectacular views of the Columbia, sea lions barking below the Astoria, Oregon's front door, and solid IPA, pilsner, helles, and cream ale core beers. Don't sleep on their foeder beers. They mastered the 60-barrel foeder they nabbed from the Commons when it closed. Buoy Brett Saison With Stone Fruit originates as three batches of saison brewed with Pilsen malt, oats, and Mecca Grade Vienna rye and red wheat malts, hopped with Czech Saaz and French Triskel hops for a complex and funky beer. Fermented throughout the brewing process with blends of house Brett yeast strains for 26 months, it's then conditioned on a stone fruit.
Fair Isle Himmat
5.8% ABV
Geoffrey Barker and Andrew Pogue met as members of the North Seattle Home Brew Club. They both love saisons and sours. They traveled to mixed-fermentation guru Jester King in Austin, Texas, where they added to their friendship circle. With the help of Jester King, Barker and Pogue opened Fair Isle Brewing in January 2020 focusing on mixed-culture and wild beers, such as saisons, grisettes, bier de garde, farmhouse and American-style sour beers. Their Himmat saison is refermented on raspberries from Sidhu Farms in Puyallup. It's bright, with big notes of raspberries and watermelon rinds followed by underlying earthy notes and a soft tartness.
Brasserie Dupont Saison Dupont
6.5% ABV, 30 IBU
La Brasserie Dupont in Belgium has brewed this classic saison since 1844 on an actual farm. Saison Dupont seems, at first glance, to be a simple saison. The complexities however, are nearly endless. There is an inherent sweetness that is counter-balanced by an earthy taste. Dry and bitter with a fruity aroma, it's also brewed to keep re-fermenting in its bottle. Dupont follows the tradition of brewing in the winter and setting aside until spring, but you can find it year-round at Peaks & Pints.
E9 Balaton Farmhouse
6.8% ABV
Tacoma's House of Saison, E9 Brewing, grabbed Belgian pilsner malt, Belgian pale malt, wheat, water, and hop, and then fermented the ingredients stainless steel tanks. Next, Head Brewer Shane Johns transferred the young saison to oak barrels with added Brettanomyces. Last, E9 blended barrel and aged the bend on whole fruit Balaton cherries grown in the Yakima Valley. The pink-ish saison ends up with a slight funk and a brilliant showcase of cherry.
Northish All of The Ghosts
7% ABV, 15 IBU
Northish Beer Co. teamed up with Three Magnets Brewing to brew Because Ghosts saison in an attempt to conjure the ghost of the brewers of old, when farmhouse-malting technology required most beers to be a bit smoky. Northish All of The Ghosts is a hybrid rauch/black saison — fermented with the original Three Magnets Because Ghosts culture — and aged in neutral red wine barrels. With light roast and raisin notes, classic farmhouse esters, and a mild acidity from the barrel conditioning, this brew defies any traditional classification. It's a little bit of everything, in perfect balance.
LINK: Peaks & Pints cooler inventory
---