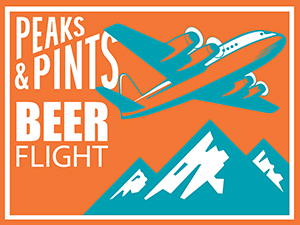 While Natalie Cilurzo was working full-time at a winery, Vinnie Cilurzo bought a 7-barrel system from Electric Dave, a guy that was in jail in Bisbee, Arizona, for selling marijuana mail-order. Electric Dave sold Vinnie an old soup vessel for a brewing kettle, a DIY mash tun, and plastic fermenters before the Cilurzos opened Blind Pig in Temecula in 1994. Vinnie was already a homebrewer and had helped form the local Temecula Valley Homebrew Club. Russian River brewery was started in 1997 by Korbel Champagne Cellars, a Guerneville, California-based winery specializing in "California Champagne," or sparkling wine of the méthode champenoise persuasion. Korbel's winemaker was also a passionate homebrewer and talked his boss into opening a brewery. Vinnie Cilurzo, who had worked at Korbel for several years, was hired to do it. Immediately prior, Vinnie had been churning out double IPAs at the Blind Pig. Those beers fell on deaf ears, but Pliny soon made its mark. In 2002 Korbel shut down the brewery and, after six years, Cilurzo lost his job. He negotiated the rights to the beer names, and the Cilurzos raised $1 million and then reopened Russian River Brewing as its own separate entity in Santa Rosa, California, in 2004 and quickly made themselves famous in the beer world. Today, after a 10-year absence, Russian River Brewing returns a third time in two months to Washington state, including Peaks & Pints. Stop by our craft beer bar, bottle shop and restaurant and enjoy Russian River on tap, or from our 850+ cooler, and in a to-go flight form as Peaks and Pints Pilot Program: Russian River Flight.
Peaks and Pints Pilot Program: Russian River Flight
Russian River Beatification
6% ABV
Eighteen years ago, Vinnie Cilurzo introduced Northern Californian palates to sour beers. He aged his sours in wine barrels procured from Sonoma county wineries. His Beatification wild ale is 100 percent spontaneously fermented inoculated overnight in their koelschip using only wild yeast and baczteria, then transferred to oak barrels to slowly and naturally ferment. Expect notes of citrus and earthiness with a tart finish.
Russian River Consecration
10% ABV
Eighteen years ago, Vinnie Cilurzo introduced Northern Californian palates to sour beers. He aged his sours in wine barrels procured from Sonoma county wineries including Consecration, a dark ale aged in Cabernet Sauvignon barrels. It is aged for 8-12 months with currants, Brettanomyces, Lactobacillus, and Pediococcus. A Lambic-style beers, the base for Consecretion is fermented in stainless steel, and then transferred to the barrels with the fruit and Brettanomyces. Two to three months into barrel-aging, the souring bacteria is added. Expect notes of black currant, black pepper, Brett, plum, blackberry, and black cherry.
Russian River Intinction – Merlot
7% ABV
Intiction is a mixed culture fermentation that Russian River ages in Merlot barrels with freshly pressed Merlot grapes. This complex beer has nuances along with a slightly tanic finish from the grape skins. Intinction is refermented in the bottle creating a natural carbonation and a small layer of yeast sediment. This lovely, balanced wild ale hits the nose with abundant yeast, grapes and floral hints. The taste follows the nose with a wonderful balance of sourness, Merlot, and floral flavors.
Russian River Damnation
7.5% ABV
Damnation is the first official Belgian-style beer brewed at Russian River. Inspired by Duvel and other strong golden ales of Belgium. On the surface, Damnation is a mellow, Belgian-style strong golden ale, but there are enticing subtleties beneath the surface. It's brewed with a Belgian yeast strain; American pilsner barley malt and dextrose sugar, which contributes more alcohol and a teasing lightness. Hops are Styrian Goldings for bittering, which lend an orange-citrus note that blends well with the yeast fruitiness. U.S. Sterling hops add herbal notes. This medium-bodied ale has a fruity-banana bouquet and a dry, spicy finish.
Russian River Blind Pig IPA
6.25% ABV
When Russian River's Vinnie Cilurzo first brought wine-country Temecula his aggressively hopped beers in the late 90s, many believe his Blind Pig Brewing IPA to be the birth of the West Coast style of IPA. His doubled rate of hopping combined with lower than usual ABVs resulted in a blistering bitterness tasted by few before he delivered to a small but fierce fan club at Hollingshead's Delicatessen in the city of Orange, California. This West Coast-style IPA is true to its style as it is very hop-forward with orange, grapefruit, pine resin, and floral notes, plus just enough malt character and alcohol to balance it out.
Russian River Happy Hops
6.5% ABV
In 1944, the Grace Brothers Brewery in Santa Rosa, California, brewed the original Happy Hops IPA. Their brewery went out of business in the 1960s, but Russian River Brewing wanted to resurrect "Happy" (the hop on the logo) and pay homage to the Grace Family and their beer pioneering history. Happy Hops is an incredibly hoppy IPA with intense citrus flavor and aroma with pronounced grapefruit characteristics. It's mildly bitter with aromas of blueberry, mango, and other tropical fruits.
Russian River Pliny the Elder
8% ABV
Pliny the Elder first appeared in 1999, and year by year it gained a following. The beer's mighty name has almost certainly helped create the sensation. Pliny the Elder was named after the great Roman naturalist who first described, among many elements of the natural world, the wild European ancestor of hops, the plant so essential to beer making. Brewed with Amarillo, Centennial, CTZ, Cascade, Warrior, and Simcoe hops, the double IPA boasts balance and body where some other double IPAs just burn. In the glass, it glows a godly gold, smells notably of pine sap and needles, and carries a reassuring and delicious backbone of caramel.
LINK: Peaks & Pints cooler inventory
---