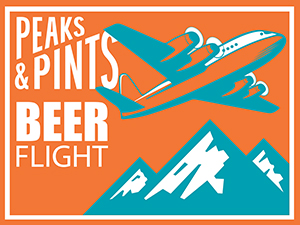 The porter style originated in England as the popular preference of the porters who worked in the shipyards. The style, an ale, is commonly dated to the mid-to-early 1700s. Porter is often confused with stout, which is also an ale, because of its similarly dark appearance. But porters actually can range from brown to deep black, a result of the chocolate or smoked brown malts that are used in brewing. Hints of roastedness can be found in some porters, but generally, hoppiness is moderate. In the U.S. the porter style nearly vanished when, after Prohibition, light-bodied lagers grew popular. Homebrewers and small craft-beer makers are credited with reviving this traditional brew of the laboring classes. The porter is a wonderful summer meal beer, especially for grilling. It goes perfectly with a big steak. As well, the sweetness from the chocolate malt in the porter accentuates barbecued ribs or wild game. For vegetarians, grilled vegetables are a nice compliment for the beer's subtle smoky qualities. Therefore, for our to-go beer flight today, we present Peaks and Pints Pilot Program: Porter On The Fly.
Peaks and Pints Pilot Program: Porter On The Fly
Sierra Nevada Porter
5.65% ABV, 40 IBU
For a brewery that produces so much beer (almost 19 million gallons in 2005 alone), it's a great feat that Sierra Nevada's brews continue to be incredible. Of course, the immaculate condition they keep the brewery in must play a part in their consistency, not to mention the fastidious care the brewers put into all of their beers. Showcasing a mahogany color and a silky tan head, this porter tenders very noticeable hops in both its flavor and aroma, as well as coffee notes. And while Sierra Nevada's version is a bit hoppier than other porters, we'd expect nothing less from this hop-friendly brewery.
Oskar Blues Death By Flapjacks
6.5% ABV
A flapjack-inspired porter might sound flipping crazy, but a big-time breakfast beer with decadent flavors of maple and vanilla was a natural fit for Oskar Blues Brewery's Death By Series. Picking up where Death By Coconut, Death By King Cake and Death By Affogato left off, Death By Flapjacks takes its cue from the universal breakfast food – pancakes. Smooth vanilla, lactose, and a subtle hint of nutmeg complement the honey and crystal malts in this English porter to provide the pancake-like vehicle for massive maple flavors. The addition of fresh lemon peel gives a quick palate reset so you can take another crack at this short stack flapjack brew.
Ruse Grizzly Menace
7.7% ABV
Considered a medium body beer, but one that won't overpower the barbecue meat, porters are a perfect pairing for barbecue. The smokiness and roasted malt flavors balance the flavors of the meat, while sometimes even adding a hint of toasted chocolate or coffee flavors, as in the case for Ruse Brewing's Grizzly Menace. The robust porter is conditioned on Portland coffee roaster Coava cold brew for a silky dark chocolate character, with hints smoke and dark fruit.
Equilibrium Mobius
7% ABV
In 2016, MIT graduates and friends Peter Oates and Ricardo Petroni opened Equilibrium Brewery in Middletown, New York. They went through great lengths to refine the brewing process to yield a porter with rich and creamy flavor and mouthfeel to show case the decadent flavors yet leave the harsh taste that dark grains can often leave behind. Equilibrium Mobius has an incredible mouthfeel and subtle notes of coffee and chocolate, yet not cloyingly sweet to aid in its drinkability.
Skookum Stone Keep
9.5% ABV
Baltic porters evolved in the 18th century from the British porter. It was designed to be shipped across the North Sea to the lands of the Baltic Sea. Much of the beer was destined for Russia. It is similar to and closely associated with the Russian imperial stout. While porters and imperial stouts are ales, the Baltic porter is made using lager yeast and fermented at colder temperatures. Skookum Brewery's Baltic porter Stone Keep is brewed with German Pilsner malt and an array of dark and specialty malts and fermented cold with lager yeast. They then transferred the beer to bourbon barrels that previously held barleywine and allowed it to "lager" for 3 months. The result is crisp, clean porter with notes of dark chocolate, licorice, alder smoke, toasted bread, and molasses.
Deschutes Black Butte XXXIII
12% ABV, 59 IBU
This summer marks 33 years since Californian Gary Fish set up Deschutes Brewery in downtown Bend on Bond Street, back when Bond Street was a much emptier place. Deschutes has since grown to become one of the United States' representative craft breweries, distributing from coast to coast and making Bend synonymous with beer in the minds of many. Since their 20th anniversary in 2008, Deschutes has released an imperial barrel-aged double version of the brewery's flagship, Black Butte Porter, which changes every year. This year's version is brewed with maple syrup, chocolate, and vanilla beans, then aged in bourbon barrels.
LINK: Peaks & Pints cooler inventory
---