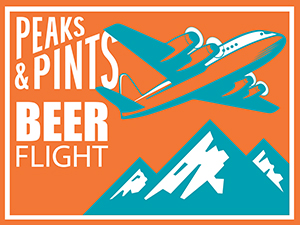 The party began in October 1810, when a great horse race was organized to celebrate the marriage of Crown Prince Ludwig and Princess Therese of Saxe-Hildburghausen. Everyone had so much fun that it was held again, and eventually became an annual event, dubbed "Oktoberfest" in 1872. It has since evolved into a 16-day Munich blowout, which began yesterday and runs through Monday, Oct. 3. Oh, to be in that great mass of humanity, dancing to the throbbing polka beats, scarfing down sausage, kraut, and strudel, and most of all, imbibing from the holy grail … er, stein. … You see before refrigeration, fermentation in warmer months was unpredictable, and brewing in the summer was more likely to yield an impure beer. In 1553, a Bavarian law was passed that banned summer beer production altogether. The result? Brewers ramped up in March, brewing a strong, malty lager that could last through the beerless summer months. That style became known as Märzen, from the German word for March. Stored in cool caves and allowed to slowly ferment, the crisp yet robust beer became a perfect transition into the colder fall months, eventually fueling raucous Oktoberfest celebrations around the world. These days, a true Märzen is hard to find. But plenty of brewers take a crack at similar styles, including festbiers, maibocks, and dunkels. Whatever the name, a pint of malty, dark lager is the perfect accompaniment for the changing seasons, and Peaks and Pints will keep them on tap through October 9 as part of our Fresh Hoptoberfest For Days. Today, we're taking it a step further offering a to-go flight of the beer celebration — a flight we're calling Peaks and Pints Pilot Program: Oktoberfest Beer Flight.
Peaks and Pints Pilot Program: Oktoberfest Beer Flight
Matchless These Pretzels Are Making Me Thirsty!
5.4% ABV
Much like the overabundance of pretzels at beer festivals, Matchless Brewing focused on the bready character from a single decoction and Pilsner, Vienna, and Munich malts for their festbier, These Pretzels Are Making Me Thirsty. It sports a complex, bready, and flowery aroma, followed by flavors of good pasta, roasted grain, and a hint of pine.
Breakside Oktoberfest
5.2% ABV
The Oktoberfest is a Märzen lager. It is medium-bodied, golden- to copper-colored, clean, and well balanced, often ranging between 5 to 6 percent ABV. The festival-style Oktoberfest made famous at festivals, like its namesake event in Germany, is a little lighter colored with less body and strength than the traditional Märzen. Breakside Brewery's contemporary German Oktoberfest puts an emphasis on toasty, sweet Vienna malt and floral German hops.
Ayinger Oktober Fest-Märzen
5.8% ABV, 25 IBU
Sweet and grainy on the nose — think of fresh bread baked with honey and raisin — Ayinger Oktober Fest-Märzen features a pronounced sweetness of caramel and caramelized pumpkin on the palate. Hearty, and even a bit creamy as it warms, Oktober Fest-Märzen features a touch of bitter hops and fresh straw upfront before veering into a long malty finish. However, the beer dries out nicely to avoid a sticky or cloying aftertaste. This beer pairs beautifully with our pretzel bread sticks and side of beer mustard. Gemütlichkeit is, of course, free as always.
Zoiglhaus Zoigl-Fest
5.5% ABV
Why do people in the know go on about German beer? The secret of Teutonic zymurgy is balance. The standard four elements of beer — hops, barley, malt, and water — are kept in careful proportion. That principle is in play in Zoiglhaus' take on festbier. Zoigl-Fest offers a deep orange color from the Munich malts, light spiciness from the German noble hops, and a clean drinkability from the German Lager yeast.
Bayern Oktoberfest
6% ABV
Bayern Brewing's owner, Jurgen Knoller, came to Missoula, Montana, from southwestern Germany in 1987 and he still brews his Oktoberfest according to the standards of the Brewers' Guild of Munich, which was established in 1815 when they brewed this Bavarian Dark Märzen for the first time to celebrate the royal wedding of King Ludwig I and Princess Maria Theresia. This lager is brewed with Pilsener, Munich and German Dunkel malt. The hops come straight from the Hallertau region in northern Bavaria and the finishing hops are Saaz from the Czech Republic. It's a classic Bavarian dark Märzen — not too sweet yet malty with a nice hop flavor.
LINK: Peaks & Pints cooler inventory
---