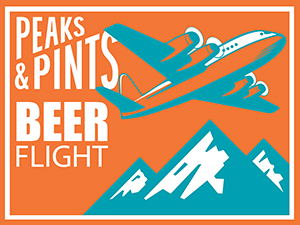 Well, here we go again. There weren't that many New Year's Eve events scheduled for this year anyway, but some of the ones that were planned have now been canceled or postponed because of Omicron. Between the ongoing labor shortage and spiking COVID cases, many bars and restaurants have chosen to (or have been forced to) shut down for the last few days of the year; as a result, many folks will ring in the New Year at home. Peaks & Pints hasn't had any COVID cases, but, as we do, we continue to take the viruses seriously. We decided to close early tonight — at 8 p.m. — with most of us celebrating at home, too. What are we going to grab out of our cooler? Well, we have our eye on six beers. Join us and grab Peaks and Pints Pilot Program: NYE 2021 On The Fly. Happy New Year! Cheers!
Peaks and Pints Pilot Program: NYE 2021 On The Fly
de Garde The Frais
5.5% ABV
Tillamook, Ore., is a sleepy, remote, and often damp coastal town 74 miles west of Portland. It smells of sea air and dairy farms. It's also home to founder and head brewer Trevor Rogers' de Garde Brewing, whose singular focus is spontaneously fermented, barrel-aged beers. The brewery, found near the Tillamook Air Museum's massive blimp hangar, lets their beer naturally ferment in an open-air cool ship, letting wild yeast descend from the Oregon Coast air. de Garde's The Frais is a spontaneous wild ale aged in oak barrels blended from two years then dry hopped with fresh Amarillo hops.
Fair Isle Gus
5.7% ABV
Fair Isle Brewing grabbed Idaho Gem from Yakima Chief Hops for Gus, an oak-aged farmhouse ale dry-hopped with said hops. Starting with a base featuring Salish Blue wheat from Skagit Valley Malting, Gus completed primary fermentation in oak puncheons and continued to age for 7 months. A hearty dry hop adds distinct notes of red currant, grapefruit, and raspberry to the soft, rounded base beer. It's elegant and extremely drinkable. ⁠⁠
E9 From Pasadena with Love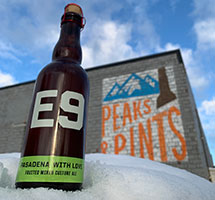 5.8% ABV
E9 Brewing begins with Meyer lemons and limes straight from Pasadena for wild yeast and bacteria. Wild yeast eats the sugars and produces alcohol along with funky and complex flavors. The bacteria feast on complex carbs and create lactic acid, the sour in sour beer. The beer is then added to used wine barrels, where the wood's cellulose provides an additional food source for the bacteria, as well as a dark environment for the beer to nestle in for a few months for lemon and lime tartness. Last, they head to their taproom to discuss their next project over a pint of their Tacoma Brew Kolsch.
3 Fonteinen Oude Geuze Cuvee Armand & Gaston (season 17/18) Blend No. 23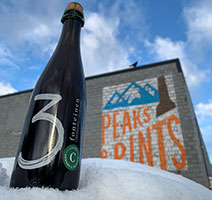 6.4% ABV
Brouwerij 3 Fonteinen, or Drie Fonteinen, focuses on aging and blending the beers of other lambic brewers. It's a particularly Belgian concept that the creative process in producing a beer comes not when its ingredients are combined and fermented, but in how the resulting beer is aged and blended with other vintages to create a new transcendent concoction. That said, 3 Fonteinen Oude Geuze Cuvée Armand & Gaston (season 17/18) Blend No. 23 has been blended with 1-, 2-, and 3-year-old traditional lambics from just 3 Fonteinen. This golden cuvée geuze has oak and funk, and slightly tart.
Holy Mountain The Ox
7% ABV
Holy Mountain Brewing The Ox is fermented in oak barrels and then aged for four months in an oak foeder, using one of the brewery's favorite Brettanomyces yeast strains. This barrel-aged saison is brewed with orange zest and Cascade hops, and after time in the barrels, emerges with tart notes of orange and citrus on the nose followed by flavors of light oak, subtle banana, almond, citrus, earthy funk, honey, leather, spice, and vanilla notes. It's pleasantly tart, complex and yet highly drinkable. The finish is an anticipated saison finish — dry and effervescent.
LINK: Peaks & Pints cooler inventory
---