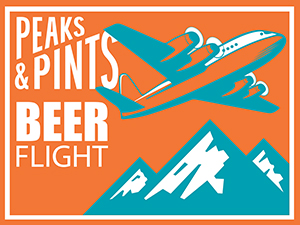 Apparently, today is National Lager Day. Let's celebrate National Lager Day. Why the hell not. Of course, if you're old enough, you remember when everyday was National Lager Day in the U.S. Because that was the only choice you had. Times have changed. Ales are everywhere. The difference between ales and lagers? In a nutshell, an ale is brewed with top-fermenting yeast (Saccharomyces cerevisiae) and lager with bottom-fermenting yeast (Saccharomyces uvarum). Ales tend to be darker, have a cloudier appearance, higher alcohol content and a stronger, fruitier, more robust flavor with stronger bitter tones from the hops due to the higher number of hops, and faster, more thorough fermentation. Lagers tend toward a lighter, clear appearance, have a lower alcohol content and a sweeter, smoother, crisp flavor from the higher sugar content, slower fermentation, and cold treatment. Made with yeast that ferments slowly at cool temperatures, lagers take up valuable tank space at small breweries and is often considered too subtle next to the big yeast flavors of ales. But lagers are gaining in popularity. Anyway, it's National Lager Day so Peaks and Pints has constructed a lager to-go flight we call Peaks and Pints Pilot Program: National Lager Day On The Fly.
Peaks and Pints Pilot Program: National Lager Day On The Fly
Grains of Wrath Dive Bar Lager
4% ABV
Grains of Wrath Dive Bar Lager would have been perfect the perfect beer for the former The Friendly Duck's Decoy Room dive bar on South Tacoma Way. We would have planted out face inside a Dive Bar Lager while listening to the South Tacoma street creatures play therapist on each other beneath the duck decoys. One lone female bartender, three guys trying to deliberately sit apart (yet still talking to each other), pull tabs, a TV that everyone stares at but doesn't watch, and a clean, lightly sweet, highly refreshing Dive Bar Lager. Perfect.
Holy Mountain Three Fates
4.8% ABV
Three Fates is Holy Mountain Brewing's tried and true Czech-style pilsner brewed with Barke Pilsner malt and Czech Saaz hops. It's fermented cool and lagered for a fresh cut grass, clean malts, and slightly sweet nose. The flavor is much the same but finishes with a little hop bitterness.
Stoup 00 Italian Pilsner
5.5% ABV
Italian brewers like to add a little flair to their pilsners by dry hopping for extra depth. In Stoup Brewing's take on the style, aromas of red berries, light spice, and floral notes from Adeena, Hallertau Blanc and Loral hops are carried beautifully on a base of crisp, light pilsner malt. Pro tip: Stoup 00 Italian Pilsner is named for the famous 00 flour prized by pizzaiolos the world over.
Ex Novo For Whom The Helles Tolls
4.6% ABV, 23 IBU
Ex Novo Brewing's For Whom The Helles Tolls is a German inspired, zero-decoction helles lager brewed with German malts and hops, mashed, and then fermented cold and slow to restrain ester formation. It's lagered for more than a month at as close to freezing temperatures as possible to allow the yeast to finish conditioning and gently fall out of suspension. It's crisp, dry, and tasty.
Wayfinder Linear Ashes
5.5% ABV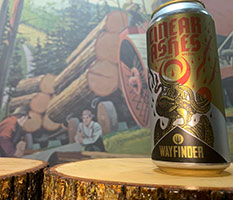 In fall 2016, three of Portland's most respected food and drink professionals opened Wayfinder Beer in a former Central Eastside Industrial District warehouse. Charlie Devereux, the co-founder of Double Mountain Brewery; Rodney Muirhead, the barbecue master at Northeast Portland's Podnah's Pit; and Matt Jacobson, the force behind late-night pizza sensation Sizzle Pie and hard-charging rock label Relapse Records, opened the brick-walled beer hall with a 10-barrel brewing system. Head brewer Kevin Davey brought his experience at Chuckanut Brewery, Firestone Walker and Gordon Biersch, where he took home a 2014 Great American Beer Festival gold medal for his Munich-style helles. Their Linear Ashes, a collaboration with Structures Brewing, is a full bodied, very-special smoked lager beer with herbal notes, drying and a big dose of Beechwood smoke.
E9 Mumme's the Word
5.3% ABV
Schwarzbier is one of the oldest known European beer styles, with origins in Kulmbach, Germany, circa 800 BC. Pronounced sh-vahts bee-uh, this lager style is named after its appearance — in German, schwarzbier means "black beer." E9 Brewing's version, Mumme's the Word, is a classic schwarzbier dark lager brewed with German pilsner malt, Munich 1 malt and German chocolate malted wheat. Hopped in the kettle with newer generation Mandarina Bavaria and Hallertau Blanc, it's full-bodied, yet crispy and light on the palate. Expect notes of toasted pumpernickel, stone fruit, and coffee.
LINK: Peaks & Pints cooler inventory
---