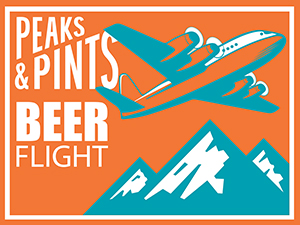 In 2001, Doug Ellenberger packed up his 1987 Volvo Station Wagon and made the haul from Indiana to Hood River, Oregon, following his love of craft beer and mountainous terrain. He brought with him a few duffel bags belongings and a load of knowledge from his time brewing for Lafayette Brewing Co. He landed a job at Full Sail Brewing, honing his craft. In 2002, Christine McAleer left her life and career as a social worker in West Virginia to pursue her passion for the outdoors, landing in the great Columbia River Gorge. One seasonal gig after the other, she found herself at Full Sail Brewing, where she met Doug. They fell in love, not only with each other, but with a mutual dream of owning a business that would reflect their desire to provide innovative brews, locally-sourced food, and — most importantly — a place for everybody to connect and find a sense of home. July 2008, they launched Everybody's Brewing across the Columbia in White Salmon, Washington, opening the restaurant a year later. Ten years later, they opened a new, stunning facility two doors down, doubling their production to 30 batches a week. Today, Peaks & Pints taps our new house beer, Everybody's Pop-Up Park IPA, as part of our 4th anniversary. Seems appropriate to make today's to-go flight an Everybody's focus. Stop by for a pint of Pop-Up Park IPA and leave with Peaks and Pints Pilot Program: Everybody's On The Fly.
Peaks and Pints Pilot Program: Everybody's On The Fly
Everybody's Mountain Mama Pale Ale
5.6% ABV, 55 IBU
The beer is named Mountain Mama in honor of co-founder of the brewery, Christine Ellenberger, who graduated from West Virginia University, where she was a white-water rafting guide and kayaker. A true outdoorswoman, her love of snowboarding and rivers brought her to the Northwest, and also inspired Doug to give her the nickname Mountain Mama. "She's the heart and soul behind this brewery, and she deserves a beer named after her. We wanted the tap handle to represent what a strong and amazing woman she is," said Doug. Brewed with Citra and Cascade, with CTZ used for bittering, this pale sports a big, juicy fruit, citrus aroma, and easy drinking due to oats and low bitterness.
Everybody's Illuminated IPA
6.5% ABV, 65 IBU
Similar to the Peaks & Pints Pop-Up Park IPA glow, illuminated receives its campfire illumination from Simpsons Crystal Extra Dark malt, which imparts deep copper hues to the finished beer, and contributes strong crystal malt flavor notes of malty sweetness, caramel, and toffee. The hops are a secret, but expect fruity goodness in the clean, bright IPA.
Everybody's Fertile Ground IPA
6.5% ABV, 70 IBU
Formed in 2003, the Hop Breeding Company is a joint venture between John I. Haas and Yakima Chief Ranches, which has released experimental hop HBC 692, a hybrid pollination of Sabro-HBC 438 and open pollination. When used as a whirlpool addition or dry hop addition, HBC 692 delivers intense flavors of citrus, floral, stone fruit, wood, and pine. Everybody's brewed Fertile Ground IPA with HBC 692 for bold tangerine flavor, a refreshing lemon citrus bite, and pine.
Everybody's Country Boy IPA
6.2% ABV, 80 IBU
Doug and Christine Ellenberger turn their pub in historic downtown White Salmon, Washington, into Everybody's Brewing. Their love for each other, the great outdoors, and craft beer fueled a successful business and community hub. Their flagship beer, Country Boy IPA, is a classic-styled IPA, brewed with Columbus, Chinook and Cascade hops. The body is fairly dry, with just enough sweetness to make it very drinkable. The hops give a nice bitter flavor, and clean citrus character — more on the lemon and yellow grapefruit side.
Everybody's The Cryo IPA
6.9% ABV, 80 IBU
Remember when Austin Powers came out of the cryogenic process, which took a while to comp … compl… complete, the International Man of Mystery underwent laser cutting, the warm liquid goo phase, reanimation, cleansing and evacuation — all in that order. That last one just took a long time. Yakima Chief Hop Union's innovative cryogenic process doesn't take as long, and there isn't a warm liquid goo phase, but the results are delicious craft beers. Using YCH Hops' innovative cryogenic process, lupulin glands are separated from the hop cone, leaving behind a "hop powder" containing all the flavor and aroma oils. "Cryo hops" showcase pronounced juicy and resinous flavors with greatly reduced grassy characteristics. Everybody's Brewing's The Cryo IPA is brewed with cryo hops, The Cryo is an experimental IPA using cryogenic technology, which means very low temperatures. Through a cryogenic separation process, pure lupulin powder is extracted from any hop, leaving behind a "hop powder" that contains the desired flavor. Enjoy the huge dank and earthy aroma and juicy flavor, with a bit of sweetness, from the pounds of Mosaic powder.
---