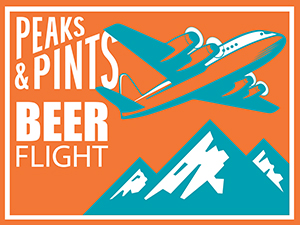 Pronounced "goo-zah," gueuze is not really a style, per se, but rather a combination of versions of another style, lambic. There are two commonly accepted spellings of lambic in the Belgo-Dutch dialect: lambiek and lambik. Lambics are sour, funky beers fermented with wild yeast and bacteria — those that live and breed naturally in the wilderness. Young lambics are sweet and inoffensive. Aged lambics will slap your face with acidity than become more delicious over time. Brewers found that by blending young and old versions of lambic, they receive the best of both worlds — a gueuze. The younger lambics contribute the sugars that lead to second fermentation in the bottle, while the older lambics lend developed flavor. The result is a balanced, well-carbonated beer with pronounced sour character. Gueuzes are bottled after blending, then aged for 2-3 years to produce a dryer, fruitier and more intense style of Lambic. When combined with high carbonation it results in a tart, refreshing beer with significant complexity. Brouwerij 3 Fonteinen, or Drie Fonteinen, focuses on aging and blending the beers of other lambic brewers. It's a particularly Belgian concept that the creative process in producing a beer comes not when its ingredients are combined and fermented, but in how the resulting beer is aged and blended with other vintages to create a new transcendant concoction. Today, Peaks and Pints presents a to-go flight of Drie Fonteinen beers — a flight we call Peaks and Pints Pilot Program: Drie Fonteinen Beer Flight.
Peaks and Pints Pilot Program: Drie Fonteinen Beer Flight
Drie Fonteinen Golden Doesjel Blend No. 41 19/20
6% ABV
This blend was made with lambikken from three barrels, originating from three brews with three different brewers (of which 50 percent is Drie Fonteinen brewed lambik). While this Golden Doesjel was intended to be a Golden Blend, and despite the use of very potent jonge lambikken, the fermentation in the bottle did not continue. And it remained flat and is a nice gentle sipper.
Drie Fonteinen Aardbei Kriek Blend No. 1 21/22
6.2% ABV
This Aardbei/Kriek is a blend of a strawberry lambik and a sour cherry lambik, in a proportion of 65/35. The lambikken originate from five different barrels and nine different brews. Most of them were 2-year-old lambikken, and almost 10 percent 3-year-old. One third of the lambik volume is brewed with Pajot-grown cereals. The final fruit concentration is 516 grams of strawberries and sour cherries used per liter of finished Aardbei/Kriek.
Drie Fonteinen Frambozenlambik Oogst Blend No. 33 2019
6.8% ABV
This Frambozenlambik is brewed with macerated raspberries from Ferme Framboos for four months on jonge lambik at a fruit intensity of 382 grams of raspberries per liter of lambik. Lighter in color due to the applied maceration technique, the raspberry characteristics in aroma and taste present themselves while opening up. Drie Fonteinen let this Frambozenlambik rest for almost 18 months before releasing it. It's a 100 percent Drie Fonteinen brewed lambik.
Drie Fonteinen Druif/Kriek Blend No. 26 20/21
8.3% ABV
This Druif/Kriek is a blend of Belgian dornfelder druivenlambik and a kriekenlambik in a 50/50 proportion. Drie Fonteinen uses both young and 2-year-old lambikken, originating from nine different barrels and nine different brews. The combined maceration took eight months, and the final fruit intensity is 510 grams per liter of sour cherries and freshly pressed, skin-macerated grape juice.
LINK: Peaks & Pints cooler inventory
---