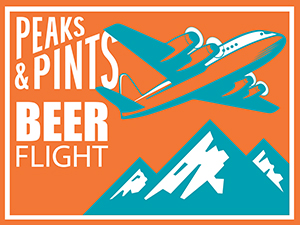 In September 2014, after seven years of homebrewing, writing business plans, watching Viking movies, and dialing in their branding, scientist Mark Bjornstad, builder Darin Montplaisir, businessperson Jesse Feigum, and engineer Mason Montplaisir opened Drekker Brewing in downtown Fargo, North Dakota. The brewery name is a nod to the region's Nordic heritage comprised of the words "drekka," which means "to drink," and "drykkr" which means "draft drink," and "drakkar," the name for the feared dragon-headed longships that ruled the rivers and seas of Europe during the Viking Age. Their epic adventure began with a 10-barrel system in a 5,200 sq. ft. building brewing approachable and sessionable traditional beer styles. Drekker grew into a four-vessel 15-barrel brewhouse. They gained traction with a popular red ale and IPAs of all clarities. Then, they conquered smoothie sours, often considered the ambassador of the style. Drekker makes them in all shapes and sizes, from pineapple, guava, and passionfruit to a sour that's designed to taste like a PB&J. Today, Peaks & Pints presents a to-go flight of Drekker beer — a flight we're calling Peaks and Pints Pilot Program: Drekker Brewing Flight.
Peaks and Pints Pilot Program: Drekker Brewing Flight
Drekker Braaaaaaaains Mango Lemon Lime
6% ABV
Part of Drekker's Braaaaaaaains pastry sour series, Mango Lemon Lime is a summer crusher brewed with mango, lemon, and lime and then hit it with their double secret smoothie treatment of sea salt, lactose, and vanilla beans for mango margarita vibes. Expect a hint of Berliner weisse, delicious thick mango goo, and lemon/lime zest.
Drekker CHONK Banana Split Sundae Sour
6.9% ABV
Drekker's CHONK Banana Split Sundae Sour combines an ungodly number of bananas with strawberries and chocolate for a thick pastry sour.
Drekker Goon Platoon
8% ABV
Goon Platoon is brewed with oats and loaded up with Citra, Belma, and NZH-107 hops for a super balanced flavor of kiwi, guava, and strawberry candy. ⠀
Drekker Synaptic Cleft
8.6% ABV
Synaptic Cleft is a big, soft double IPA built on a huge base of oats and wheat and hopped with Motueka, Moutere, Citra, and Belma for some massive citrus, stone fruit, and berry flavors with just the right amount of bitterness for balance.
LINK: Peaks & Pints cooler inventory
---