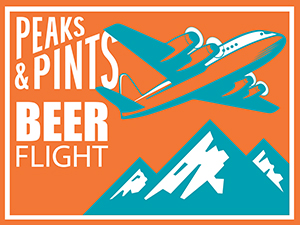 In a nutshell (or more appropriately, in a hope cone), Cryo Hops allow brewers to obtain the same amount of bittering, flavor, and aroma with a fraction of the vegetal matter included in traditional pellet or whole cone hop packaging. Let's break it down (literally). Lupulin is a naturally occurring substance in hops that plays a large role in giving the plant its characteristic flavors and aromas. When you see a whole cone hop, lupulin is that yellow powder that clings to the green leaves. Lupulin contains many of the hop acids and essential oils that make beer delicious. The main reason brewers add hops to beer is to extract these acids and oils; the plant matter from the hop cone itself, or bract, can add less desirable vegetal characteristics. Yakima Chief Hops has worked their wizardry and developed a proprietary, super cool cryogenic hop-processing technology that separates whole cone hops into two components —concentrated lupulin and bract. In Yakima Chief Hops' process, they take a whole cone hop and freeze it with liquid nitrogen, then shatter it so it is easier to separate. The result is Cryo Hops —the concentrated lupulin of whole-leaf hops. Designed to provide intense hop flavor and aroma, Cryo Hops enable brewers to dry hop their beer with more alpha acids and oils without introducing astringent or vegetal flavors. Today, Peaks & Pints presents a to-go flight of beers brewed with hops that have gone through a cryogenic process — a flight we're calling Peaks and Pints Pilot Program: Cryo Hop Beer Flight.
Peaks and Pints Pilot Program: Cryo Hop Beer Flight
Mirage Shell Game
6.2% ABV
Yakima Chief Hops' 301 Trial Blend Cryo combines innovative frozen fresh hops with their patented Cryo Hops process to pioneer a new way to brew fresh hop ales with a pelletized product. Mirage Beer brewed their Shell Game IPA with Mosaic Incognito, then double-dry-hopped with YCH 303 Trial Blend Cryo, Meridian CGX, and Bravo for sweet citrus hoppiness.
Everybody's The Cryo IPA
6.9% ABV, 80 IBU
Remember when Austin Powers came out of   the cryogenic process, which took a while to comp … compl… complete, the International Man of Mystery underwent laser cutting, the warm liquid goo phase, reanimation, cleansing and evacuation — all in that order. That last one just took a long time. Yakima Chief Hops' innovative cryogenic process doesn't take as long, and there isn't a warm liquid goo phase, but the results are delicious craft beers. Using YCH Hops' innovative cryogenic process, lupulin glands are separated from the hop cone, leaving behind a "hop powder" containing all the flavor and aroma oils. "Cryo" hops showcase pronounced juicy and resinous flavors with greatly reduced grassy characteristics. Everybody's Brewing's award-winning The Cryo IPA is an experimental IPA using cryogenic technology. Through a cryogenic separation process, pure lupulin powder is extracted from hops leaving behind a "hop powder" that contains the desired flavor. Enjoy the huge dank and earthy aroma and juicy flavor, with a bit of sweetness, from the pounds of Mosaic powder.
Old Schoolhouse Cryostasis
7.5% ABV
"Science Fiction tells us that if you want to time travel, you need to freeze yourself. We haven't been able to make it work on our staff yet, however, it's worked wonders on fresh hops from last season," states Old Schoolhouse Brewery's Cryostasis IPA hype. The Winthrop, Washington brewery grabbed freshly picked Simcoe and Mosaic hops from last year and flash-froze them. Once thawed, the two hops help produced dank notes of ripe melon and pine.
Stoup OverHOPensation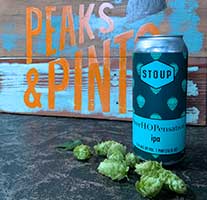 7.5% ABV
The Citra hop is a high alpha acid hop that imparts a strong, yet smooth floral and citrus aroma and flavor. It is often used in IPAs and pale ales, and has specific aroma descriptors that include grapefruit, citrus, peach, melon, lime, gooseberry, passion fruit and lychee. The bitterness it provides is also smooth. Citra Cryo hops, as previously stated, is a hop product that is made by separating the lupulin from the hop flower using cryogenic processing. The result is a product with twice the potency of T90 pellets, with reduced astringency and vegetative material. Stoup Brewing grabbed Citra Cryo hops for their OverHOPensation IPA, adding Eclipse hops for big flavors of fresh pine and zesty citrus, plus Australian favorite Vic Secret hops.
Ladd & Lass Holographic Memory
10% ABV
Brewed with an absurd amount of Centennial, Citra Cryo, Sabro Cryo, and Ekuanot Lupomax hops, Ladd & Lass Brewing's triple IPA is saturated with tropical fruity hops balanced against a luscious malt body.
LINK: Peaks & Pints cooler inventory
---