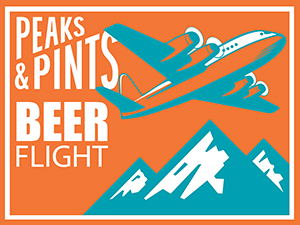 The cocoa bean or simply cocoa, which is also called the cacao bean or cacao, is the dried and fully fermented seed of Theobroma cacao, from which cocoa solids and cocoa butter can be extracted. Chocolate is typically made from cacoa nibs, sugar, and cocoa butter, all of which must be (hopefully organically) processed before it becomes something you'd recognize and want to put into your mouth. Most cocoa beans originate in Peru, Belize, or Madagascar and then stored in a climate-controlled room where inferior beans are removed. The good ones are then slow roasted in a modified coffee roaster, a giant machine of big, silver cylinders that looks like it's meant to mix cake batter. Once the beans are roasted, still more industrial apparatuses begin to click and whir, beginning with a winnowing machine, which cracks open roasted beans, separating the nibs from the husks that are whisked away by a vacuuming device. The nibs, known as cocoa powder and used to make chocolate, are pulverized, and then ground into liquid form with stone wheels that resemble the landing gear of a jet airliner. This is the point at which the whole mess starts to look like chocolate — with the addition of organic sugar and homemade cocoa butter with a grinding device like an automobile carburetor, out of which creamy liquid chocolate happens. Several hours later, the mixture is moved to a conching machine, another automated metal bowl, where it's heated and gets creamy again. In another big metal bowl, the chocolate gets tempered, which makes it shiny. The whole shebang gets set aside to age for a week or two and, once they're hardened, the nibs of chocolate are aged for several weeks and later melted for use in making craft beer. About two weeks later, the cocoa-infused craft beer arrives at Peaks and Pints in Tacoma, Washington, where it's placed with six other cocoa-infused craft beers and named Peaks and Pints Pilot Program: Cocoa Nibs On The Fly
Peaks and Pints Pilot Program: Cocoa Nibs On The Fly
Barlows Cocoa-Loco Mocha Porter
5.5% ABV, 16 IBU
Barlows Brewery added Kafiex Roasters' single-origin Brazilian cold brew coffee to their base porter. Next, they layered in lactose for the body and Ecuadorian cacao nibs for a double shot of chocolate decadence. The result is a velvety smooth beer boasting baker's chocolate aroma up front and finishing with hints of almond and cherries.
Old Stove Hell Hawk
7.2% ABV
Old Stove Brewing fancied up their rich American stout with some local Theo Chocolate's cacao nibs, vanilla beans, and a good heaping of toasted coconut. It hits the nose with dark toasted malt, chocolate, and light coconut, followed by dark toasted malt, mild dark chocolate, and coconut with a touch of coffee in the finish. Medium bodied with light creaminess.
Icicle Darker Persuasion
8.5% ABV, 22 IBU
Icicle Brewing's Darker Persuasion is the bigger, badder brother of their German chocolate cake pastry stout, Dark Persuasion. Darker Persuasion is brewed with rich coconut, vanilla, and cacao nibs. Dark roasted specialty malts enhance the chocolate character and make this Mounds stout decadent and extremely drinkable.
Imagine Nation Second Breakfast Pastry Stout
9.9% ABV
Imagine Nation Brewing's Second Breakfast Pastry Stout is dedicated to those who wish they were hobbits, is a collaboration with Equal Exchange Coffee Roasters out of Portland. Brewed with lactose for a big, creamy body, this beer is conditioned on maple syrup, grade A vanilla from Papau New Guinea, organic cacao from Ghana, and organic coffee beans from Equal Exchange.  Even though the maple and chocolate are flavor forward it's not overly sweet.
Off Color Dino S'mores
10.5% ABV, 40 IBU
John Laffler of Goose Island and Dave Bleitner of Two Brothers opened Off Color Brewing in March 2013. At the brewery's launch party, a local pastry chef cooked up a batch of dinosaur-shaped s'mores for munching; these treats provided the inspiration for an imperial stout Off Color would later brew in collaboration with Danish brewer Amager Bryghus and venerable Windy City bottle shop West Lakeview Liquors. The beer — flavored with marshmallow fluff, molasses, vanilla beans, graham flour and cocoa nibs — was named Dino S'mores and has been available since 2014. It's sweet and sugary, with a bouquet of blackstrap molasses, graham cracker and marshmallow fluff atop a layer of alcohol, vanilla, marshmallow, and milk chocolate.
Mason Ale Works Children of Loki
13.5% ABV
Who are Loki's offspring? With the female giant Angerboda, Loki produced the progeny Hel, the goddess of death; Jörmungand, the serpent that surrounds the world; and Fenrir, the wolf. Loki is also credited with giving birth to Sleipnir, Odin's eight-legged horse. According to Mason Ale Works, Loki is also credited with giving birth to Banana, Cacao, Maple Syrup, Vanilla, Small Batch Coffee, and 13.5 percent ABV. Those flavors and facts describe this thick banana pancake-inspired pastry stout, which also describes our breakfast tomorrow.
Lumberbeard Chocolate Alloy
14% ABV
Wheat wine is a beer style generally perceived as somewhere between a barleywine and a pastry stout. It's a strong ale that includes a portion of wheat in its grain bill. Like barleywine, wheat wine is sweet, malty, and high in alcohol. The amount of wheat can vary, but typically comprises about half of the grain bill, or roughly 40 to 60 percent. The rest is barley malt. Lumberbeard Brewing aged their Alloy wheat wine in wheat whiskey barrels from Dry Fly Distilling.  A variation of Alloy wheat wine with the addition of vanilla and cacao nibs aged in wheat whisky barrels. It's decadent, and flavorful with lasting notes of vanilla.
LINK: Peaks & Pints cooler inventory
---