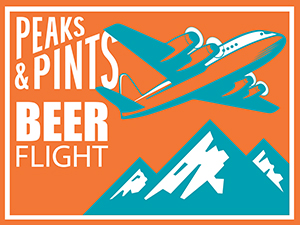 Two years ago this week, John I. Haas, Inc., a hops supplier and innovator based in the Yakima Valley, introduced its latest breakthrough in hop-forward brewing innovation, LupoMax. Backed by the John I. Haas Sensory Plus process, which combines sensory-based hop selection with advanced technical analysis and proprietary manufacturing process, LupoMax adds an invaluable solution to optimize hop flavors while reducing beer loss. The reduced vegetative matter of LupoMax pellets means less beer loss, less solid waste, and more beer to enjoy. The process offers a clean hop flavor and can be added at any stage in the brewing process, but it shines where flavor intensity and reducing beer loss matter most, such as dry hopping where the aroma shines. LupoMax beers have a noticeably fresher hop presence in the aroma and flavor. In the case of Citra hops, the LupoMax version of the hop produces a stronger citrusy profile where elements of grapefruit, lime, and tropical fruit shine brighter. Today, Peaks & Pints presents a to-go flight of beer brewed with Citra LupoMax — a flight we call Peaks and Pints Pilot Program: Citra LupoMax Beer Flight.
Peaks and Pints Pilot Program: Citra LupoMax Beer Flight
Fremont Head Full of Dynomite v.39
6.8% ABV
Every six weeks, Fremont Brewing releases a new iteration of Head Full of Dynomite, an ongoing series of hazy IPAs, each one different with a different hop bill, but, for the most part, always builds on a malt bill of 2-row pale malted barley, rolled oats, flaked wheat, and white wheat. Version 39 just hit the Peaks & Pints cooler brewed with Citra, Talus, Idaho 7 Cryo, Citra Cryo, Citra LupoMax, and HBC 586 hops for aromas of grass, tropical fruit, grapefruit, orange, guava and stone fruit notes, plus subtle sweetness and moderate bitterness.
Ravenna Harbor Hangout
6.8% ABV
Former London-bound information-security architect Tommy Ortega, his wife, Elise Ransom Oretga, and several Ransom family members — including Tommy Ransom who was the real estate agent who found the Seattle neighborhood Ravenna location for the brewery — opened Ravenna Brewing on April 15, 2016 across from Ravenna Park in Seattle. Their Harbor Hangout IPA is brewed with Strata CGX, Citra LupoMax, Strata, and Citra hops for bright expressions of citrus zest and earth complemented by underlying passionfruit and unripe strawberry, plus clean citrus bitterness and a dry finish.
Ravenna Mesozoic Mayhem
7% ABV
Tommy Ransom became head brewer at Ravenna Brewing for many years, but recently turned over the job to Audra Johansen, the University of Washington master's degree in chemistry graduate who went on to brew at Urban Family Brewing and Big Time Brewery and Alehouse. Ransom's Mesozoic Mayhem is a hazy IPA brewed with Citra, Citra LupoMax, HBC 586, and HBC 586 Cryo for emphatic citrus and expansive tropical fruit character including guava and a sweet floral essence.
Fast Fashion Crushed Ice
7.2% ABV
Nomadic brewer Brian Strumke slowed his Stillwater Artisanal Ales contract brewing adventures when he moved to Seattle in 2018. He met Matt Storm, owner of The Masonary in Lower Queen Anne and a man known for his intensely curated beer list and wood-fired pizza. Strumke dug Storm's concept for a new brewery, Fast Fashion. The duo began brewing a series of small batch beers paired with a smart, fashionable Instagram account. Fast Fashion became its own fashion tribe of line-out-the-door beer culture. Their Crushed Ice is a double dry hopped IPA brewed with Freestyle Nelson, Freestyle Motueka, Citra LupoMax, and Galaxy hops for notes of passionfruit, tangelo, and pine.
Mirage Brewers of Light
8.2% ABV
Michael Dempster opened his own production brewery, Mirage Beer, in the Seattle South Park neighborhood in November 2017. After countless 16-hour workdays logging hundreds of miles a week between him and his father gathering ingredients, canning, and moving product and brewing, Dempster is finally in the process of opening a permanent location in Seattle's Georgetown neighborhood. In the meantime, perfectionist and workaholic Dempster continues to throw ungodly amounts of hops at hazy beers, including Brewers of Light, a New England-style double IPA mash-hopped with Saaz, boiled with El-Dorado incognito, whirlpool with Phantasm, fermented with a thick-unlocking yeast strain, and double dry-hopped with Citra LupoMax and Bella CGX.
LINK: Peaks & Pints cooler inventory
---