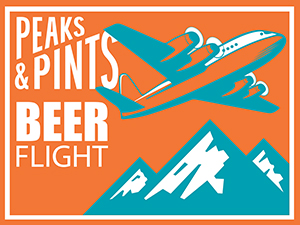 Don't let these dark days get you down, Gauthier. Hop in the Christmas Revels' time machine, journey back to the days of colorful folk stories, beautiful harmonies, lively dances, resplendent costumes, and intriguing traditions. We're talking singing, dancing, storytelling, beauty, mystery, and hilarity inside the Rialto Theater at 2 and 7:30 p.m. As it has been for the past quarter of a century, this production is directed by B. J. Douglas. It relies, once again, on musical direction by, and the lovely voice of, Megan Oberfield. This year, though, the songs, dancing, and stories are from 18th Quebec. The show features Bill Johns, Benjamin Hunter, and Brad Reynolds along with the Revels adult and children's choruses, the Seattle Brass Ensemble, dancer and instrumentalist Cil Pierce, and dancer Jim Rymsza. Expect storytelling, toe-tapping tunes, high energy clogging, the rousing and poignant songs of les voyageurs, Le Temps des Fêtes, a flying canoe, a hasty bargain with the devil that creates a tricky predicament, and a to-go beer flight from Peaks & Pints to enjoy at home after the show. Stop by our Tacoma Proctor District craft beer lodge, bottle shop and restaurant and grab Peaks and Pints Pilot Program: Christmas Revels On The Fly.
Peaks and Pints Pilot Program: Christmas Revels On The Fly
Skygazer Watercolors Christmas Creamee
5.5% ABV
Smoothie sour beers (also known as pastry sours) are the evolution of the fruited kettle soured beers that made a resurgence and grew incredibly popular in the early part of the 2010s. Around the same time, brewers began to add non-traditional ingredients to traditional styles in an attempt to recreate baked goods and desserts in liquid form. At their essence, the common denominator is always extremely large amounts of unfermented fruit puree. By leaving the fruit unfermented, the brewer is essentially trying to make a beer that looks, smells, and drinks like a fruit smoothie from a juice café, but with alcohol. After that is achieved, there is a never-ending list of adjuncts and spices that can be added to create whatever flavor a brewer wants. Skygazer Brewing added gingerbread and marshmallow to tons of raspberry puree to make their Watercolors Christmas Creamee smoothie sour.
Iron Horse Cozy Sweater
4.5% ABV, 7 IBU
Some things you can never un-see, and a knitted reindeer sweater your grandma gave you is one of them. Iron Horse Brewery pokes fun at ugly holiday sweater with its delicious vanilla milk stout, Cozy Sweater. Full of holiday cheer but a little lighter on the alcohol this brew wears a dark and chocolaty beer foundation. Then comes the lactose adding a smooth and round mouthfeel, plus a touch of sweetness with vanilla beans. Expect a sweet latte flavor mixed with some other tastes of roasted malt and a little bit of vanilla.
Block 15 Hoppy New Year
8.8% ABV
Tie-dye sweatsuits became all the rage in early 2020, when the pandemic had the world sheltering in place and needing some sort of entertainment. While it was fun for two years, we're hoping that a new trend is around the corner — sparkles. Fans of sparkle, rejoice. Next year brings an abundance of sequin dresses ready to make their debut at any function if Block 15 Brewing's Hoppy New Year is being served. The double IPA kisses 2021 goodbye and welcomes 2022 with a bang of citrus and floral hops. With a vibrant display of orange zest, grapefruit, tangerine, and papaya hop notes, celebrating at home or out with friends and fam never felt better. Balanced by an orchestrated dance of specialty malts for a crisp, bubbly finish, your night will be anything but dull.
Great Divide Peppermint Bark Yeti
9.5% ABV
Holiday parties: To prepare yourself for pigs in a blanket and meatballs in mystery sauce — which defy craft beer to begin with, plus the fact that few people serve decent craft beer at parties — always follow one rule of thumb. BYOB — bring your own Bark. Russian imperial stouts take everything that stouts are known for and scale them up to monster size. Fittingly, Great Divide Brewing named their version a monstrous name. Yeti lives up to the billing with a huge malty body packing in 9.5 percent alcohol and big flavors to match it. This holiday version Yeti is brewed with peppermint and white chocolate for slight sweetness and mint with a good roast in the base. Remember: if you practice safe beer, you'll be much happier.
Evil Twin Even More Xmas
12% ABV
A solid Evil Twin Brewing imperial stout — not overly sweet and not loaded with adjuncts. Just a small batch of a big, roasty, carefully crafted imperial stout with heavy coffee notes and a whisper of chocolate. Stop by our Tacoma Proctor District craft beer lodge and put Even More Xmas into your life.
LINK: Peaks & Pints cooler inventory
---