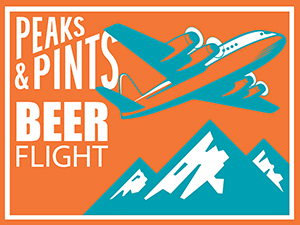 The original Block 15 brewery sits heart of downtown Corvallis. The brewery's name hails from Corvallis' previous incarnation as Marysville and the old plat map location from the old town. Originally built in 1926 for the Gazette-Times newspaper, the building is blocks from both Oregon State's campus and Corvallis' riverfront park. In early 2008, homebrewers Nick and Kristen Arzner opened Block 15 in the building serving beers true-to-style with ingredients imported from different parts of the world, along with all the Willamette Valley produced grains, hops, fruits, herbs, and yeast. The brewery built a reputation for first-rate IPAs including early cryo hop usage, rock-solid renditions of classic recipes from around the world and a dazzling variety of Belgian-style brews, including cask-conditioned specialties with wild yeasts and exotic flavors. Since their highly rated Sticky Hands double IPA won the Peaks & Pints Tournament of Beer: NW Double IPAs Championship yesterday, it only made sense that Block 15 be our suggested to-go flight today. Stop by and grab Peaks and Pints Pilot Program: Champ Block 15 On The Fly.
Peaks and Pints Pilot Program: Champ Block 15 On The Fly
Block 15 Såjhon
4.8% ABV
Saisons are made special by their extremely unique yeast characters. Fermented hotter than most other beers, this allows for an array of truly weird and wonderful flavors. Brettanomyces has been living in beer barrels since before Claussen determined it was responsible for the "stale" flavor of leather and fruit that was so desirable in vatted English ales. Block 15 takes classic Saison yeast and blends it with Brettanomyces. The result is Såjhon mixed culture saison with mild funk and delicate acidity support notes of fresh hay and countryside flowers from a duo of noble German hops. A robust grist profile of both rye malt and flaked corn lends dryness and rustic earthiness to the finish.
Block 15 Gloria!
5% ABV
Blending delicate malt character and zesty hops, Gloria! is Block 15's vision of the crisp, unfiltered pilsner. Brewed with floor-malted pilsner malts, it pours a hazy, straw-colored pint. Magnum, Hallertau, Oregon-grown Mt. Hood and Czech Saaz hops impart citrus, grass, and floral spice, while Czech Pilsner yeast finishes clean and refreshing. Packaged after four weeks of cold lagering, this snapshot in flavor and aroma will last for a couple weeks, when stored cold. With extended cold storage, Gloria! mellows out to further balance these lively hop and yeast notes with its intricate malt backbone.
Block 15 Fluffhead
6.5% ABV
Fluffhead is a luscious, hazy IPA that balances a soft malt body with copious dry hop additions. Flaked oats, English yeast, and special water treatment produce a fluffy, round body. Generous late addition hopping with Mosaic, Chinook, and Azacca deliver pungent notes of tangerine, papaya, and spruce. Fluffhead finishes silky smooth, with just a hint of balancing bitterness.
Block 15 Joy Full
7.8% ABV
The extra pale ale, also referred to as XPA, session IPA, strong pale ale, and hoppy pale ale, is a beer style that originated about 5 or so years ago. Simply put, the beer is a twist on the traditional American Pale Ale, and falls somewhere between a pale ale and an India pale ale in terms of hop bitterness, aroma, and profile, as well as alcohol content. Block 15's strong pale is Joy Full — a juiced up version of their Joy Pale Ale. The soft, pillowy malt profile remains, but now with a cranked up tropical, citrus, and orchard fruit hop character made by adding layers of Citra incognito in the kettle, and cryo in the dry hop, in addition to Mosaic, Azacca, Citra, and Cashmere. Expect notes of mango, papaya, and lemon zest and oats.
Block 15 Sticky Hands
8.1% ABV, 100 IBU
It's official: Block 15 Sticky Hands is the winner of the Peaks and Pints Tournament of Beer: NW Double IPAs. In February 2021, we ask Pacific Northwest residents to nominate their favorite doubles IPAs from their home state. Then, April 2-24, Peaks and Pints pitted the top 64 nominated Washington and Oregon-brewed double IPAs against one another in the mother of all craft beer brackets. Yesterday, Sticky Hands beat Bale Breaker Bottomcutter in the championship game, unleashing its ample additions of sticky, resinous, lupulin packed hop buds grown in the Pacific Northwest. Enjoy the luscious hop flavor and balanced bitter finish of a champion.
---