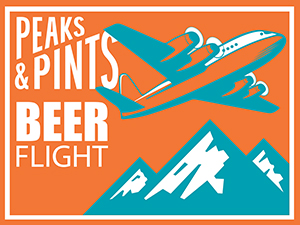 Many craft beer bars struggled to stay afloat when their doors were forced to shut over a year ago due to safety precautions of the coronavirus pandemic, but some like local Rainier Growlers, Parkway Tavern, and Peaks & Pints were able to persevere through the harsh circumstances with support from local communities. Today, the three craft beer bars want to pay that back with a free beer tour during Tacoma Beer Week. Beginning at 6 p.m., a bus will shuttle folks back and forth between the Parkway in Tacoma's North Slope neighborhood and Rainier Growlers on South Hill Puyallup while a van shuttles beer drinkers between the Parkway and Peaks & Pints in Tacoma's Proctor District until 9 p.m. (see the bus schedule below). What will be on tap during the Tacoma Beer Week Bus Tour 2022? First, all three establishments will tap "Alan," the hoppy strong ale brewed by the three craft beer bars — the last beer brewed at Hair of the Dog Brewery in Portland, Oregon, before owner Alan Sprints shut it down to retire. Also, on tap will be selected beers from Moonraker Brewing in Auburn, California, and Stemma Brewing in Bellingham, Washington. In conjunction, Peaks & Pints presents a to-go flight of the three breweries for folks to take home and enjoy while they prepare their Instagram documentation of the tour. Enjoy Peaks and Pints Pilot Program: Bus Tour Beer Flight 2022.
Peaks and Pints Pilot Program: Bus Tour Beer Flight 2022
Hair of the Dog Fred
10% ABV
Fred Eckhardt's book, A Treatise on Lager Beers, published in 1969, was the first modern book about beer. During his stint as the Oregonian's first beer columnist, he penned The Essentials of Beer Style, helping many homebrewers understand their craft and in turn helped launch many craft brewing careers, including Hair of the Dog's Alan Sprints, who created an American Strong Ale simply named Fred. Fred, the beer, is a deep golden color. It is made with aromatic and rye malts and includes 10 different hop varieties — Northern Brewer, Progress, First Gold, Crystal, Fuggle, Willamette, Tettnang, Chinook, Spalt, Saaz and Strisselspalt for caramel, bitter hops, and some alcohol.
Hair of the Dog Cherry Adam From the Wood
13.5% ABV
Hair of the Dog Brewery is proud to be one of the first breweries in America specializing in the production of high alcohol, bottle conditioned beers as well as experimenting with the barrel aging process since 1994. Founder Alan Sprints has 180 oak barrels used to age his beer from 6 months to 8 years. Inspired by the historical style Adambier from Germany, Adam is a strong, dark smoky ale aged for an extended time in barrels for deeply bready malt flavors layered with roast, smoke, and leather. Hair of the Dog Cherry Adam from the Wood is Adam aged with locally grown black cherries in bourbon and sherry casks for 15 months. It hits the nose with dark fruit, oak, and vanilla smells. The taste has a ton going on: vanilla, oak, deep malts, pitted fruits, figs, and bourbon-coated cherries.
Moonraker Pie of the Beholder: Strawberry Rhubarb
6% ABV
In 2016, Dan and Karen Powell opened Moonaker Brewing Co. in the same Auburn, California, industrial park as Knee Deep Brewing. Their head brewer Zack Frasher was a longtime homebrewer with experience brewing at Mraz Brewing Company and an itch to brew hazy IPAs. Many beer medals followed, including The Bistro's Double IPA festival in Hayward, California where Moonraker's triple IPA Extremis grabbed gold over storied Pliny the Younger from Russian River Brewing Company. This Moonraker Pie of the Beholder Kettle Sour Series is brewed with strawberry puree, a kiss of rhubarb, graham crackers, Madagascar vanilla beans, milk sugar, and lactose for a strawberry and vanilla forward smoothie sour liquid pie.
Moonraker Space Monkey Mafia
7.8% ABV
Moonraker's first cold IPA is fermented cool with lager yeast for crushability and a crisp finish. It has been double dry hopped with Mosaic, Mosaic Cryo, Nelson Sauvin, and Citra using a mix of dry hopping techniques to promote bio transformation and ethereal juiciness. Expect notes of guava, passionfruit, ripe tangerine, touch of that Southern Hemisphere diesel-y thiol, and a squeeze of lime finishing crisp and clear.
Stemma Pils
5% ABV
In December 2017, Jason and Kim Harper opened Stemma Brewing on the border between Bellingham neighborhoods Sunnyland and Roosevelt. Jason took his experience working for a beer distributor and his Level 3 Advanced Cicerone certification and launched the family-friendly brewery with his award-winning homebrew recipes on a 10-barrel brew system previously owners by Silver City Brewery and Cloudburst Brewing. Peaks & Pints tapped Stemma's Pils early for this flight for those who want to fill our Campfire Crowlers with the clean, light, and floral Bohemian lager brewed with floral Sterling hops and Skagit Valley Malting Francin Pilsner Malt.
LINK: Peaks & Pints cooler inventory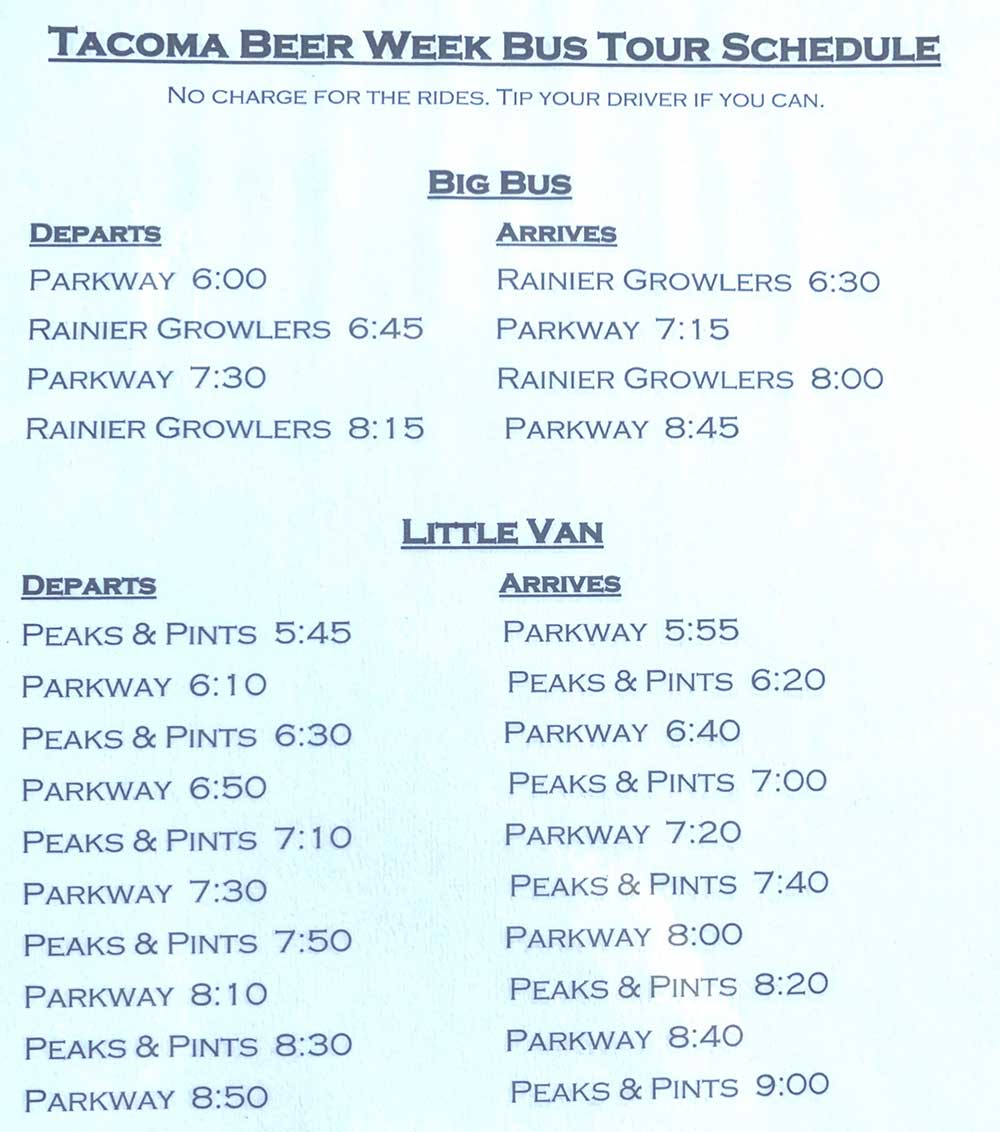 ---