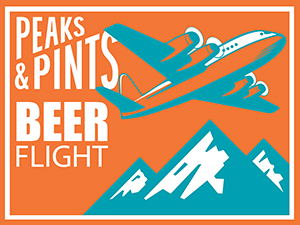 According to The Oxford Companion to Beer, "the term 'brown ale' can easily be confusing, or at least not much more useful than the term "red wine.'" That confusion, however, is part of its allure, as the style leaves brewers plenty of room for interpretation. The brown ale has origins in 17th century England, where it was a name given to a dark-colored, mild ale. The American Brown is a style that home brewers have helped define over the past 30 years. The contemporary American Brown is flavorful, balanced, and medium bodied, with more overall character than its early English cousins. American versions are also made with a majority of U.S.-grown barley and hops. The style, as the name suggests, is deep copper to brown in color. The brown is balanced, with a slight emphasis on maltiness. Roastedness, alongside the caramel and chocolate malt, is evident, but the maltiness is not overbearing, sticky or too sweet. Likewise, the hoppy bitterness is low to medium in flavor and aroma. Brown ales might not be flashy, but they're a lovely addition to Peaks and Pints' to-go flight: Peaks and Pints Pilot Program: Browns On The Fly.
Peaks and Pints Pilot Program: Browns On The Fly
AleSmith Nut Brown
5% ABV
Brown ales are a natural match for winter drinking, and AleSmith Nut Brown fits the bill. Deep mahogany in color, its rich, malt-forward flavor profile balances notes of toasted nuts, creamy cacao, and a hint of vanilla. A creamy mouthfeel and full body enhance its drinkability, making Nut Brown an extremely sessionable winter sipper that's not as heavy a winter warmers.
Structures Coffee Forest King
5.3% ABV
English Brown ales are copper to dark brown, medium-bodied beers. They offer mild maltiness with caramel, biscuity and sometimes toasted qualities and commonly range from 4.2 to 6 percent ABV. Style aficionados distinguish between the northern English brown with its light nutty accents and the southern English version that's a little darker and sweeter. Structures Brewing's traditional English pub style brown ale falls more into the southern style with a dry and ashy nose. Flavor follows the same lead as the aroma but offers more depth and complexity with a rounder nutty undercurrent and some dry bitter bakers chocolate. With the coffee version, this pub style brown ale is conditioned on Steed Roasters Bygone Blend.
Matchless Warehouse In The Woods
5.5% ABV
Chocolate malt is a dark roasted malt that contributes complex roast flavors similar to unsweetened chocolate and coffee. In small amounts, chocolate malt produces a very mild roast character that is warm and nutty, along with a disproportionately strong color contribution. When paired with sweet crystal malts and other sources of nonfermenting sugars it produces a sweet chocolate effect. Matchless Brewing brews their Warehouse In the Woods brown ale with Chocolate malt, as well as Caramel malt, for notes of cocoa, toffee, and caramel. The creamy coconut essence of Sabro hops combines with the hearty balanced malt bill.
Rogue Hazelnut Brown Nectar
5.6% ABV, 33 IBU
Oregon produces nearly 99 percent of all American hazelnuts. It's the official state nut. It also boasts 230 craft breweries. Naturally, these local goodies make their way into a few beers around the Beaver State, including Rogue Ales' Hazelnut Brown Nectar. At 1993's American Homebrewers Association convention, Rogue Brewmaster John Maier tasted a brown ale with an unusual twist. His pal Chris Studach had added hazelnuts, an addition that later inspired the Oregon brewery to create the rich, malty, and medal-winning Hazelnut Brown Nectar. Its aroma is hazelnut, strong toasted malts, caramel, and chocolate. Flavor opens very mild and thin, developing sweet hazelnut notes mixed with some toasted malt.
pFriem Rye Whiskey Imperial Brown
12.3% ABV, 45 IBU
Using the work "imperial" as an adjective to describe a beer usually means it's richer, more flavorful, fuller-bodied, and stronger, which in this case is true. Aged in rye whiskey barrels for a year, pFriem Family Brewers Rye Whiskey Imperial Brown pours a black walnut hue, bursting with rich notes of brandied cherry, toffee, and a kiss of char. Strong and complex, it is stout's untamed, spicy cousin.
LINK: Peaks & Pints cooler inventory
---