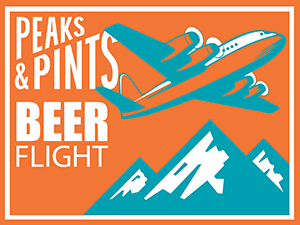 Craft beer isn't dispensed young but has in fact been aged for a period prior to release for immediate drinking or further aging; many beers mature before public release in the tank, barrel, or bottle — some for a few weeks and some for many months. In this way, the beer's flavors have evolved positively enough to be deemed ready for immediate appraisal. The pertinent factor regarding aging is oxidation. Oxygen will give beer an unpalatable cheesy and cardboard flavor. And oxygen will infiltrate beer over time, so the best brews for positive maturation will limit such impregnation. Beers that are bottle-conditioned will deny the adverse effects of oxygen. Secondary fermentation and maturation occur in the bottle when a small amount of yeast and sugar are added to the beer just before packaging. Additional carbon dioxide emerges as fermentation continues; this CO2 will keep O2 from too immediately rearing its ugly head, as well as contribute additional layers of flavor that can accentuate a beer's complexity. Today, Peaks & Pints presents a to-go flight of bottle-conditioned beers — a flight we're calling Peaks and Pints Pilot Program: Bottle-conditioned Beer Flight.
Peaks and Pints Pilot Program: Bottle-conditioned Beer Flight
Oud Beersel Green Walnut 2018
6.5% ABV, 17 IB
The first batch of Oud Beersel Green Walnut was released in July of 2015. A second batch was released in June of 2016, and annually thereafter. Following the French and Italian tradition of producing Vin de Noix and Nocino from green (unripened) walnuts, Oud Beersel's Green Walnut lambic is the first commercially released lambic to contain nuts of any kind. In July, the still green walnuts are gathered in the Oud Beersel orchard and are added to the lambic beer that matured in wooden wine barrels. After the bottle fermentation this sparkling walnut Lambic of Oud Beersel is called Green Walnut. The 4th edition of Green Walnut, the 2018 release, has double the number of walnuts than previous versions. The initial bitterness, which is extracted from the walnuts, is tempered during 10 months in wooden wine barrels. This results in a delicate balance between the light sourness of the lambic beer and the bitterness of the green walnuts. The barrels provide a subtle touch of red fruits to the beer. After refermentation in the bottle, Green Walnut becomes a sparkling seasonal beer that pairs perfectly with blue cheeses, cured hams, and salads with nuts.
The Ale Apothecary Orobas
7.75% ABV
Founder Paul Arney and his team are focused on one thing at The Ale Apothecary — making truly unique beers, using strictly Oregon ingredients — including local barley, wheat, hops, barrels, and even the wild yeast drifting around the high desert air — aged in oak, waiting patiently for the right moment to express themselves. Fermented with equal parts barley and honey, honoring the early, mystical root of brewing, The Ale Apothecary adds raw honey to Orobas' wort in barrels for wild yeast to start fermentation. After 22 months the wild ale is transferred into barrels of Pinot Noir grape pomace from Domaine Drouhin for 7 months.  The result is a 100 percent naturally carbonated wild ale made with 100 percent Oregon ingredients and bottle-conditioned with honey for a dry, grape, and floral sour ale with a tannic bite.
Hair of the Dog Fred
10% ABV
Fred Eckhardt's book, A Treatise on Lager Beers, published in 1969, was the first modern book about beer. During his stint as the Oregonian's first beer columnist, he penned The Essentials of Beer Style, helping many homebrewers understand their craft and in turn helped launch many craft brewing careers, including Hair of the Dog Brewery's Alan Sprints, who created an American strong ale simply named Fred. Fred, which is bottle-conditioned, is made with aromatic and rye malts and includes 10 different hop varieties — Northern Brewer, Progress, First Gold, Crystal, Fuggle, Willamette, Tettnang, Chinook, Spalt, Saaz and Strisselspalt for caramel, bitter hops, and some alcohol.
La Trappe/Brewdog Practise What You Preach
10% ABV
La Trappe Abbey is a Trappist monastery in Soligny-la-Trappe, France — a brand of Trappist beers brewed by De Koningshoeven Brewery. La Trappe/Brewdog Practise What You Preach is a beer representing a collaboration between tradition and innovation. A place where monks meet punks. Brewed at La Trappe's monastery in January 2021, Practise What You Preach Belgian quadruple has Scottish heather honey and American hops. This quad exploration of past and present was developed over an early morning tasting at BrewDog's HQ in Ellon. After bottle conditioning, expect a ruby-hued liquid that boasts aromas of rich dried fruits and sweet honey. Hints of citrus fruits run subtly throughout, cutting through the sticky mouthfeel to balance out the sweetness.
Abbaye Notre-Dame de Saint-Remy Trappistes Rochefort 10
11.3% ABV
The Abbaye Notre-Dame de Saint-Remy monks McGyvered their Rochefort Trappistes quadrupel. To elevate the alcohol by volume they steeped the candi-sugared wort in metal baskets. Furthermore, two malts were used in the brewing process: pils and caramel malt, as well as wheat starch, two varieties of hops and Rochefort's own yeast. It's bottle-conditioned too. The result is a robust dose of alcohol, much like port. Rochefort 10 hits the nose with roast wheat, figs, cherries, nuts, and dark chocolate. On the tongue, expect caramel, chocolate, ripe fruits, and herbal touches of hops.
LINK: Peaks & Pints cooler inventory
---