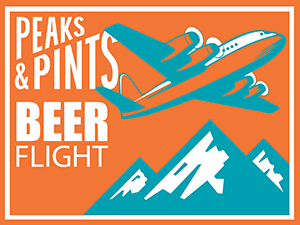 Happy National Almond Buttercrunch Day! The crunchy candy, sometimes called just buttercrunch but other times referred to as almond buttercrunch, or here in Tacoma: Almond Roca. In 1914, Harry Brown and J.C. Haley started a candy company in the City of Destiny. Brown & Haley's taffy chews and butterscotch balls became popular with soldiers stationed at Camp Lewis. After this country's entry into the Great War in 1917, the population at Camp Lewis grew larger.  Not surprisingly, the increasing demand for the new company's sweets kept pace. After the WWI, Camp Lewis' population shrunk. In 1923, the two confectioners' efforts resulted in the creations of a crunchy, log-shaped candy piece comprised of a buttery toffee mixture wrapped up in a coat of chocolate and diced almonds. Pleased that the almond and chocolate coating made the candy less messy, Brown handed out samples to Tacoma's residents, including Tacoma Public Library librarian Jacqueline Noel. She named it Almond Roca. In celebration of National Almond Buttercrunch Day, and Almond Roca, Peaks and Pints presents a to-go flight of beers brewed with almonds that we call Peaks and Pints Pilot Program: Almond Beer Flight.
Peaks and Pints Pilot Program: Almond Beer Flight
Brown & Haley Almond Roca
Brown & Haley candy company in Tacoma makes the signature Northwest confection, the pink-tinned, gold foil–wrapped Almond Roca. The buttercrunch combines premium California almonds and pure vanilla with fresh local butter and their "Signature Blend" of cocoa beans for an irresistible taste sensation of buttery goodness. Peaks & Pints is giving away two Almond Rocas with every Almond Beer Flight purchase.
Heathen Tribal Jam Mai Mai Mai
7.1% ABV
Sunny Parsons founded Heathen Brewing in 2012 in a converted barn near his home in outer Vancouver. With "Progressive Ales for the Promiscuous Palate" as the mission statement, Parsons and co-owner and head brewer Rodney Stryker made small batches with local ingredients basically in the backwoods before opening their Feral Public House, a 2,000-square-foot restaurant and taproom in downtown Vancouver in 2015. Smoothie sour beers are the evolution of the fruited kettle soured beers when brewers add non-traditional ingredients to traditional styles to recreate baked goods and desserts in liquid form. At their essence, when talking about smoothie sours, the common denominator is always extremely large amounts of unfermented fruit puree, which is the case with Tribal Jam: Mai Mai Mai, a Mai Tai inspired smoothie sour with cara cara orange, sweet cherry, lime, almond, vanilla, and sea salt.
Samuel Smith Nut Brown Ale
5% ABV, 31 IBU
Truly one of the best brown ales in the world; this is the cast and mold for lots of brewers trying to come up with a nut brown ale. Samuel Smith's Nut Brown Ale's aroma is subdued overall, showing only malted barley-related aromas of light caramel, soft red apple, and a gentle walnut component. The flavor is a study in drinkability, as nothing about it dominates the palate. Toasty and robust, hints of almond and cocoa powder overwhelm the palate and a touch of burnt coffee lingers after every sip. By the way, nothing goes better with this brew than one of Peaks and Pints' warm chocolate chip cookies.
Equilibrium Almond Pop Batch 2
11% ABV
Equilibrium Brewery starts with their EQ base stout adding a massive number of slivered almonds, which were toasted in house at Equilibrium Bonfire. To round out the flavors, they then added marshmallows, Madagascar vanilla, cake mix, and lactose. Almond Pop pours a viscous pitch black with a tan head followed by toasted almond ice-cream pop and candy birthday cake flavor coating the tongue with the balance of nutty meets sweet, meets creamy, meets decadence.
Prairie Barrel Aged Moose Boots
13.4% ABV
After you get past the moose wearing a suit and work boots listening to music, a breakdancer, spray can, a pigeon sitting on a cone, and a money sign gold chain on the label, Prairie Artisan Ales' barrel-aged imperial stout brewed with maple syrup, toasted almonds, and vanilla hits the nose with roasted malt and a little oak bourbon. On the tongue, expect chocolate fudge maple syrup brownie with a touch of oak.
LINK: Peaks & Pints cooler inventory
---