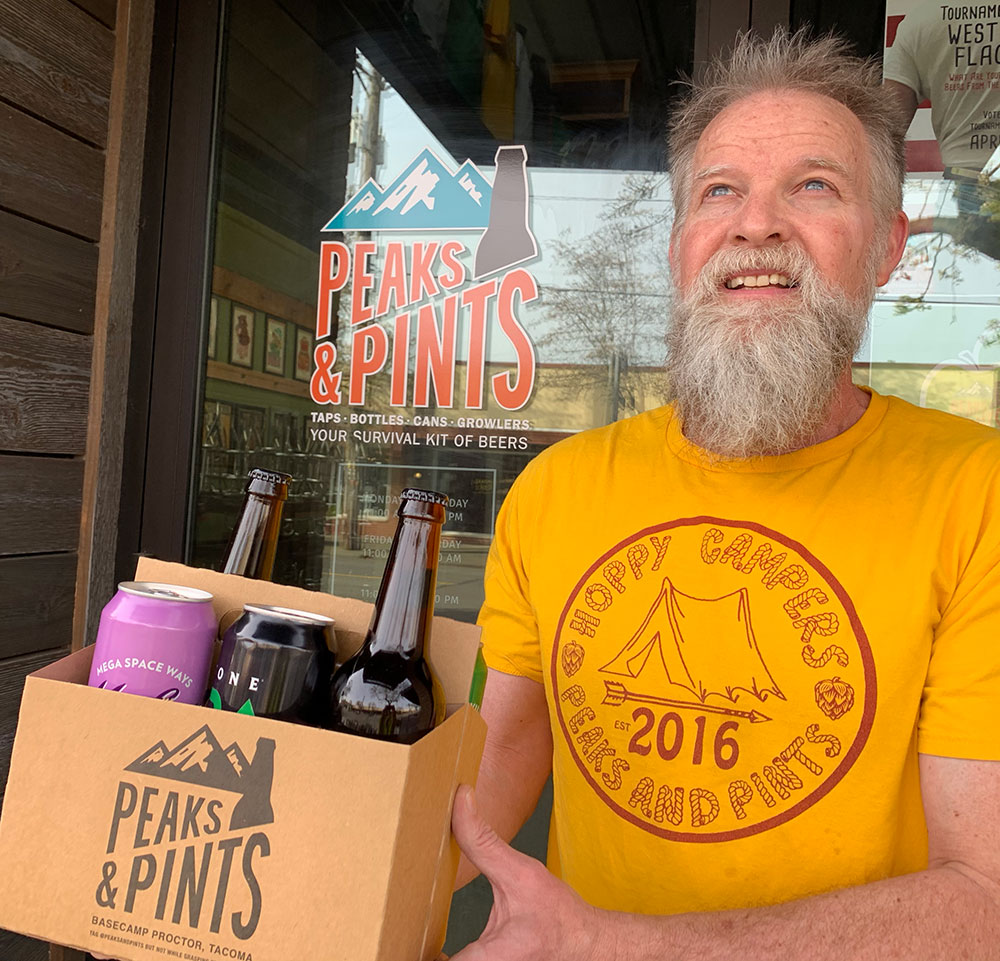 Peaks and Pints open for to-go beer, take-out and growler fills
Dear Guests,
Today — as Gov. Jay Inslee declared to prevent the spread of COVID-19 — restaurants, bars and entertainment/recreational facilities statewide must temporary close until March 31.
Retail sales and take-out cuisine are still allowed. Therefore, you can shop Peaks & Pints' cooler doors like any retail or grocery store. We can also fill growlers, as well as prepare take-out sandwiches, salad and appetizers.
At this time Peaks & Pints will open our doors open to you. We've taken extra precautions in our establishment, implemented additional operational steps to reduce risk and enhanced safety protocols.
The health and safety of Peaks & Pints' families, guests and staff is always our highest priority. We plan to be here for our community, to provide a comfort through our food, drink and friendly faces. Now more than ever we hope to remain as a source you can count on.
Food orders may be placed at (253) 328-5621 and picked up in person. Food delivery from Peaks & Pints will be available through Uber Eats.
Our food and growler menu is available on our website. Yes, we're pouring draft beer to go. We're even creating to-go flights.
We will be monitoring the situation closely and giving you all updates as we move forward. We realize this is a difficult time for a lot of our guests, as well as our staff, and we once again want to thank you for your continued patience and support.
Stay safe and take care of each other, and we look forward to stocking your refrigerators.
Cheers,
Peaks & Pints
---