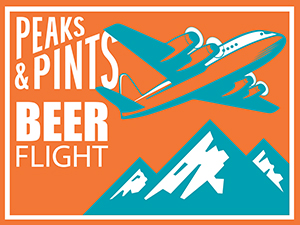 "If I cannot do great things, I can do small things in a great way." — Martin Luther King, Jr.
The Annual Dr. Martin Luther King, Jr. Birthday Celebration in Tacoma will, once again, bring the community together to celebrate today — "as a day on, not a day off." The theme of year's celebration is "Collective Voices/Collective Hope."
Due to COVID-19 restrictions, the city of Tacoma will present a virtual format of the celebration on multiple platforms. The new format will highlight the present and the future of Dr. King's impacts on our community. The pre-recorded program will feature local performers and speakers who work and volunteer to ensure our community represents equity and hope.  The program can also be viewed online and streamed live at facebook.com/cityoftacoma. It will also be played on TV Tacoma, which is carried on both the Click! (via Rainier Connect) and Comcast Cable systems. The event will continue to be televised throughout January.
The Washington State History Museum will also celebrate Dr. Martin Luther King, Jr.'s legacy with free online performances and activities by Tacoma Arts Live, Write253, and artist Valencia Carroll from 9 a.m. to 5 p.m.
Today also marks our weekly to-go cider flight. Stop by Peaks and grab our independent craft cideries to-go flight Peaks and Pints Monday Cider Flight: Small Things In A Great Way and tune in the 33rd Annual Dr. Martin Luther King, Jr. Birthday Celebration.
Peaks and Pints Monday Cider Flight: Small Things In A Great Way
Grit City Ciderworks Mango Citra Hopped
6.5% ABV
This past July, Husband-wife team Kelsey and David Horne opened Grit City Ciderworks in Tacoma's Hilltop neighborhood. Made with whole mango chunks and fresh-pressed Northwest apples, Grit City Ciderworks Mango Citra Hopped hits the nose with full, fresh mango accompanied by fresh Citra hops from the Yakima Valley. This-semi sweet cider has a full mango flavor and finishes tart with full Citra flavors and hints of hop bitterness.
Double Mountain Dry Cider
6.7% ABV
Double Mountain had long toyed with releasing their own hard cider, occasionally featuring housemade cider on at the taproom made from owner Matt Swihart's own apples. The brewery finally releases its own Dry Cider in December 2017, blending freshly harvested heirloom apples from Double Mountain Orchards and Hood River Newtowns, Braeburns, and Hanners for old world complexity. Double Mountain gave it plenty of time to dry out and develop the aromas of juicy pear, lychee, green fruit, and chamomile.  It finishes tart, crisp, dry and quenching. 
Cockrell Valley Red Raspberry
6.7% ABV
Brothers Richard and John Cockrell have been making cider and beer in their Puyallup homes for more than 25 years, sharing their craft with family and friends, as well as grabbing many local, state and national awards and accolades. As the brothers began planning for their retirement their fans begged them to go pro. Their hobby became Cockrell Hard Cider. Valley Red Raspberry is made with fresh Puyallup Valley raspberries direct from their farm. This second place at the National Home Brewers Association competition cider pours a clear pinkish ruby red with a small pink head. The nose is sweet, with candied raspberries and syrup. Flavor follows, with candied raspberries and syrup, but not overly sweet.
Incline White Peach
6.9% ABV
Since 2015, the Zehner family has made delicious, crushable cider in Western Washington, including a taproom in downtown Tacoma. They use 100 percent fresh pressed apples, no added sugar, no carbonated water, and the result are Incline Cider ciders that are balanced, not too sweet and super flavorful. From the outside, yellow and white peaches are distinguished by their skin color — deep yellow with a red or pink blush for the former versus pale and pink for the latter. Inside, the golden flesh of the yellow peach is more acidic, with a tartness that mellows as the peach ripens and softens. White-fleshed peaches are lower in acid and taste sweet whether firm or soft. White peaches also more delicate and easily bruised, which kept them from being sold in most stores until the 1980s, when hardier varieties were developed. According to Russ Parsons in How to Pick a Peach, older varieties of white peaches (and nectarines) had a bit of tang to balance the sugar, but the ones sold today are more uniformly sweet. Incline's White Peach is sweet, indeed, but not too sweet. Peach flavor does shines, though.
LINK: Ciders in the Peaks & Pints cooler
---