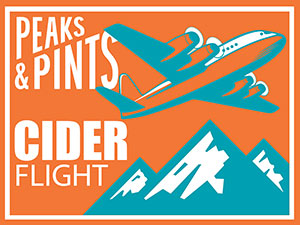 If beer and cider had a baby it would be a graf — both distinctly different from and greater than the sum of its parents. What's in a graf? Sometimes spelled "graff," this lesser-known drink brings together cider and beer, at least according to Stephen King's The Dark Tower series where the apple-based beer of 7,ooo B.C. made its modern day debut. While the books provide little detail as to what exactly Graf is, it's described as an apple-based beer-like beverage ranging in strength that's regularly consumed by residents of Mid-World. Would a cider by any other name taste as sweet? Actually, the answer to the latter is no, as we learned after tasting these beer-cider hybrids. There are a wide variety of interpretations by cider makers and brewers alike, pushing the envelope of what this hybrid can be. For example, graf that's mostly apple juice with only a small batch of lightly hopped ale wort makes for a drink that is more cider-centric. Malt styles, yeast strains, barrel aging, and additional spices and herbs can be added for more complexity and depth. Since we offer to-go flights of cider every Monday, Peaks & Pints offers a to-go flight of graf, which we are calling Peaks and Pints Monday Cider Flight: Graf.
Peaks and Pints Monday Cider Flight: Graf
Matchless Pome Moon
6.8% ABV
Matchless Brewing BFF Whitewood Cider collaborated on this foudre-aged graf. Former Matchless head brewer Pat Jansen and Whitewood head cidermaker Dave White (a.k.a. Oldtimeydave) made a special clean saison and spontaneously re-fermented it for more than a year with three select apple varieties in Matchless' Moon Foudre. The result is softly carbonated like a cider but with a light touch of funk and acid, white peach pit, bright apple bite, and a fruity saison finish. "True to our intent, it's hard to discern where the beer starts and the cider ends," states Pome Moon hype.
Bale Breaker Lionheart Graf Ale
9.4% ABV, 25 IBU
Brewed in collaboration with Bauman's Cider Company, a fifth-generation, family-owned farm and cidery in Oregon's Willamette Valley, using 20 percent juice from their estate apples, Bale Breaker Brewing's graf is inspired by hot mulled cider that was aged in Jameson Whiskey barrels for 6 months before bottle conditioning. Expect complex aromas of whiskey, apples, caramel, and pumpkin pie spice.
---