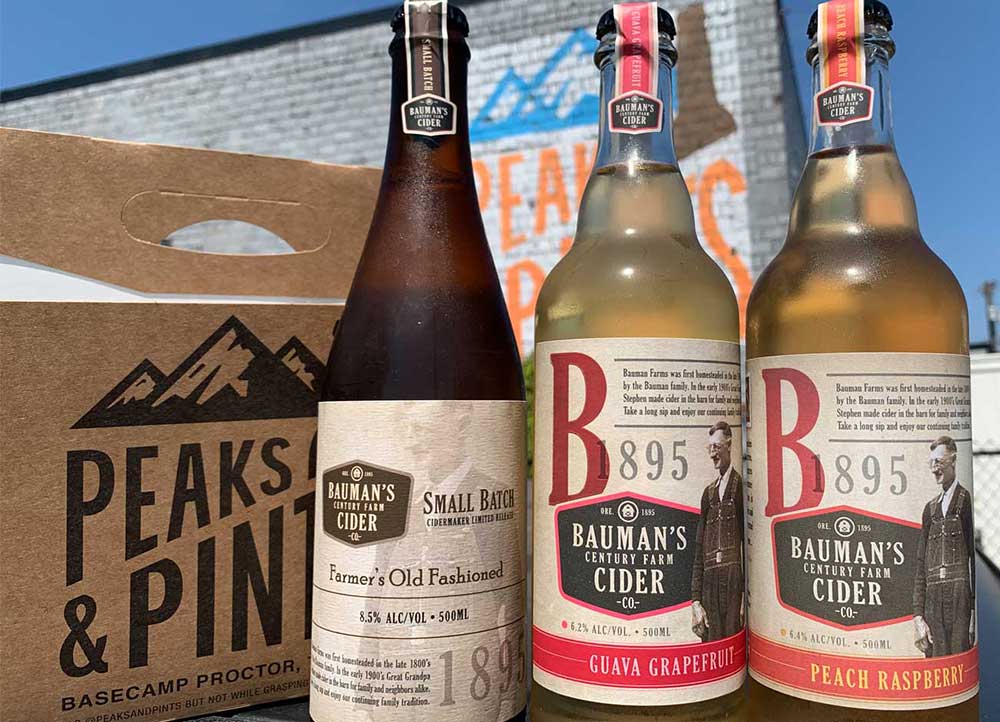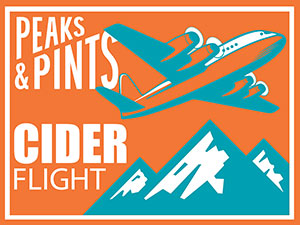 In 1895, on the West Coast, between Salem and Portland, Bauman Farms was first homesteaded by Elizabeth Bauman and her teenage sons, Stephen and Leo. Stephen eventually married at the cider apples on their Gervais, Oregon, farm, with the barrels in their barn fermenting the goods into hard cider. When beer production arrived with German immigrants, cider's popularity diminished. But it was 20th century Prohibition that ended most U.S. cider production, including Stephen Bauman's operation. The Baumans turned to dessert apple growing. His great granddaughter, Christine Walter, armed with a degree in biochemistry from Lewis & Clark University, revived her great grandfather's hard cider operation, taking advantage of the family farm history spanning five generations, her work ethic growing up on the farm and modern-day cidermaking methods. She opened Bauman's Cider Company in 2016, honoring Stephen Bauman on the cider's branding. Today, Peaks & Pints presents a to-go flight of Bauman's Cider, a flight we call Peaks and Pints Monday Cider Flight: Bauman's.
Peaks and Pints Monday Cider Flight: Bauman's
Bauman's Guava Grapefruit
6.2% ABV
Bauman's Guava Grapefruit cider is a delicious blend of their base apple cider, the tropical sweetness of guavas, and the tangy zing of grapefruit infused with pink peppercorns for a little spice.
Bauman's Peach Raspberry
6.4% ABV
Sweet from the peaches and tart from the berries, this fun summer cider captures that fleeting summer day where the sun is shining and the berries and peaches are in their prime.
Bauman's Farmer's Old Fashioned
8.4% ABV
Belly up to the bar with Bauman's Farmer's Old Fashioned — a rustic cider aged in Freeland Spirits bourbon barrels for 4 months then blended with blood oranges.
LINK: Peaks & Pints cooler inventory
---