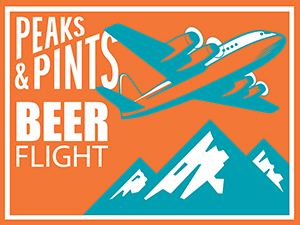 Contrary to common assumptions, the 5th of May — Cinco de Mayo — is not Mexico's day of independence. That's Sept. 15, the day in 1810 when Mexico declared its independence from Spain. What Cinco de Mayo actually commemorates is the day Mexican Gen. Ignacio Zaragoza and his ragtag army defeated the French Foreign Legion more than 200 years ago at the Battle of Puebla. Viva Zaragoza! That battle ended on May 5, 1862, and Cinco de Mayo is now celebrated on May 5 all throughout Mexico but with added gusto in the state of Puebla, not to mention in U.S. cities with large Hispanic populations. Glorious as it sounds, the Battle of Puebla didn't do much other than piss off Napoleon III, who followed up a year later with a surge of 29,000 more troops. They quickly marched into Mexico City and installed an Austrian prince named Maximilian as emperor. Max sat on his throne for four more years. Four years later Maximilian was executed by firing squad at the orders of exiled Mexican president Benito Juárez. Strike up the mariachis. Cinco de Mayo is not that important in Mexico and mainly celebrated only in the state of Puebla. Peaks and Pints jumps on the fake beer holiday with Peaks and Pints Cinco de Mayo To Go-Go: Cooler Cerveza.
Peaks and Pints Cinco de Mayo To Go-Go: Cooler Cerveza
Boulevard Tequila Barrel Lime Gose
4.2% ABV, 11 IBU
Boulevard Brewing takes a traditional German-style sour beer — infused with sea salt, coriander and lime peel — and sends it off on holiday to the home of the blue agave — sunny Mexico. This tequila barrel-aged gose's aroma offers assertive notes of oak, vanilla, caramelized banana, and coconut. A malty sweetness is balanced by tart lime and hints of lively tequila, tapering to a slightly salty finish.
Founders Mas Agave
10% ABV
Founders Brewing's Mas Agave is a margarita-inspired  imperial gose brewed with agave and lime, and aged in tequila barrels. Dip your nose in for all the margarita — salty, tangy, lime, and agave. In fact, Mas Agave tastes really close to a margarita — citrusy lime, tart, salty, smooth, with minimal alcohol warmth at 10 percent.
Founders Mas Agave Grapefruit
9.7% ABV, 15 IBU
Founders takes their Mas Agave margarita beer and creates another cocktail. The imperial gose is brewed with agave and sea salt before being aged in tequila barrels. But it doesn't end there. Once it's pulled from the barrels, it gets a dose of fresh grapefruit juice to ramp up the tanginess and to pay homage to another tequila-based cocktail, the Paloma. It's sweet, salty, and mouth-puckeringly delicious.
Stoup Cervecita Mexican Lager
4.8% ABV, 14 IBU
The Mexican lager style originated around Vienna in the mid-1800s, but its popularity faded until Austrian brewers who immigrated to Mexico created a following there. The Vienna lager is often closely associated with märzen and Oktoberfest styles, but historically the malt used for the Vienna was more highly kilned, leaving it with more light-roasted qualities. Stoup Brewing's Cervecita Mexican Lager follows style that is "light and bright and irresistibly crushable, sunshine optimal but not required."
Reuben's Southsun Mexican Lager
4.8% ABV
Reuben's Brews thirst-quenching, light lager is brewed with Vienna and pilsner malts for a light, smooth body, and delicate Saaz hops pack just the right crisp flavor.

Belching Beaver Buenos Tiempos
4.8% ABV, 30 IBU
California-based Belching Beaver Brewery's Mexican-style lager is brewed with 2-row, 6-row, Pilsner malt, puffed jasmine rice and flaked corn with Mandarina Bavaria hops providing light bitterness. The well-balanced flavor arrives with light grainy malt notes and light floral hops, but also light corn, which is OK for the style. It finishes with a herbal and green-leaf flavor right when you are emptying the clipped grass bag.
Stone Buenaveza Salt & Lime Lager
4.7% ABV
As you know from the Tournament of Beer: West Coast Flagships, Stone Brewing was founded in San Diego County, just minutes from the border. Their southern neighbor has inspired this lager brewed with salt and lime.
AleSmith Sublime Mexican Lager
5.2% ABV
In celebration of the 25th Anniversary of Sublime's release of their iconic album, 40oz. to Freedom, Sublime contacted AleSmith Brewing Co. to craft this unique brew. Sublime Mexican Lager is a thirst-quenching twist on a traditional Vienna-style lager highlighted by a grainy, malt-forward sweetness and easy drinkability. It's clean, crisp and balanced with a smooth finish.
Belching Beaver Mexican Chocolate Peanut Butter Stout
7.5% ABV, 28 IBU
Kick your peanut butter fix up a notch with Belching Beaver Brewery's Mexican Chocolate Peanut Butter Stout. Often named Viva La Beaver, and prior, Living La Beaver Loca, Belching Beaver changed the name to highlight the key flavors of this award-winning beer: creamy peanut butter, cinnamon and cocoa nibs. Peaks and Pints also picks up notes of roasted coffee, cookie dough, fudge, brownie batter, cappuccino, toffee and dark roasted malts upfront, as well as a little vanilla on the mid-palate. This decadent milk stout is the definition of pastry stout.
---