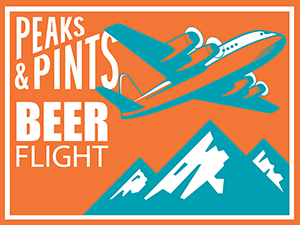 Kyle and Mirandas Carbaugh founded their downtown Greeley, Colorado brewery Wiley Roots Brewing in 2013. Five years later, they expanded into a new production facility adjacent to their taproom, increasing their production space from 800 square feet to more than 5,000 square feet. Shortly after construction was complete, the brewery expanded its self-distribution efforts along the Denver-Metro and Colorado Springs regions by working with the delivery arm of WeldWerks Brewing Company. Since January 2020, Wiley Roots has slowly grown their distribution network, led by a portfolio of popular mixed-culture sour ales, East Coast IPAs, New England IPAs, imperial stouts, and their pioneering frozen sour slushies in Colorado. Their beers have been awarded medals at the Great American Beer Festival in 2018 (Silver), 2017 (Gold), 2015 (Gold), 2013 (Bronze), and 2017 (Silver) at the Mazer Cup International. Since Stoup Brewing's distribution company, Stoup Distro, brings WeldWerks to Western Washington, it is only natural that Stoup brings in Wiley Roots too, which they did — right to Peaks & Pints' door. Stop by our craft beer and cider lodge in Tacoma's Proctor District and grab Wiley Roots in our suggested to-go flight, Peaks and Pints Beer Flight: Wiley Roots.
Peaks and Pints Beer Flight: Wiley Roots
Wiley Roots Strawberry Watermelon SLUSH
5.5% ABV, can

Wiley Roots' Slush series grabs dozen different slushie flavors and transforms them into kettle sours. Kettle souring, also called quick souring or sour worting, occurs when a yeast strain like Lactobacillus is added to the mash (or wort), the liquid extracted during the beer-making process. Sugars in the mash react with the yeast, converting it to lactic acid and giving this fruity beer style a tart flavor. The base beer for the Slush series is solid with each fruit addition the icing on the cake. In this version, Wiley Roots manages to navigate notoriously difficult watermelon flavor without producing an artificial taste.
Wiley Roots Chicks In the Mail
6.4% ABV, can

Hatcheries have been sending chicks through the mail for decades, and the postal service is very adept at handling orders. For the first two days of life, chicks are still digesting the yolk sacks from the eggs. They can survive shipment as long as they are kept warm and arrive within three days at the most. Wiley Roots' Chicks In the Mail must be kept cold as it's a sour ale brewed with raspberry, lemon, milk sugar, vanilla, and, of course, marshmallow chicks.
Wiley Roots Deep Roots Porter
7% ABV, can

In 2013, Wiley Roots opened with four beers on tap. Today, they have had hundreds of beers pass through their taps, but they always take time to remember our roots. With the arrival of colder nights, they released a batch of Papa Wiley's favorite beer — Deep Roots Porter. Rich chocolatey flavor with a light body and a touch of sweetness on the end could be your favorite nightcap as the nip in the air becomes more and more frequent.
Wiley Roots Citradonkulous
8.5% ABV, draft — available in can to-go

Sure, there's a ridonkulous amount of Citra hops in this imperial hazy IPA, but also added Comic Punch yeast from the innovative beer labs at Omega Yeast. A thiolized version of Omega's popular hazy strain, British Ale V (OYL-011), Cosmic Punch generates thiols through biotransformation, releasing tropical aromas experienced in southern hemisphere hops and New Zealand Sauvignon Blanc. This punchy strain unleashes vibrant passionfruit, grapefruit, and guava notes to lemon-lime notes with a lemon zest finish.
Wiley Roots Surgical Precision Stout
10.3% ABV
Imperial pastry stout brewed with coffee, cinnamon, maple, honey, and marshmallow.
LINK: Peaks & Pints cooler inventory
---