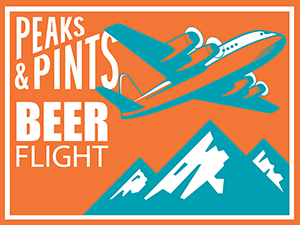 In 1917, Harry Burnett Reese worked on a dairy farm owned by the Hershey Company, which morphed into a job in the company's candy factory. While some folks like to tinker with electronics in their basement, Reese hid beneath his main floor experimenting with different candy formula, with the intention of making extra money to care for his growing family. He created the H. B. Reese Candy Company in 1923, selling a large variety of confections. One day, one of his family members got his or her chocolate stuck in his peanut butter. The rest, as they say, is history. When World War II hit, Reese chose to discontinue production of everything but the peanut butter cups, which required less sugar than his other candies. It was a savvy move that guaranteed his family's prosperity. Reese never saw his 77th birthday, leaving the company to his six sons, Robert, John, Ed, Ralph, Harry, and Charles Richard Reese. In 1963, they decided to sell the business to the Hershey's Chocolate Company, where Reese had gotten his start close to 50 years before. Therefore, on this national I Love Reese's Day (it's a thing), Peaks and Pints presents a flight of peanut butter and chocolate craft beer that we call Peaks and Pints Beer Flight: I Love Reese's Day.
Peaks and Pints Beer Flight: I Love Reese's Day
Belching Beaver Peanut Butter Milk Stout
5.3% ABV, can

PEANUT BUTTER: This San Diego-brewed, 2014 World Beer Championships silver medalist Belching Beaver Brewery milk stout hits a nostalgic note: Peaks and Pints remembers how good a creamy peanut butter sandwich tastes with a glass of milk. That same luscious, nutty peanut butter flavor flows alongside coffee creamer richness; slight coffee roast and peanut butter on our noses before a lightly roasted, bitter finish.
Left Hand Peanut Butter Milk Stout
6.2% ABV, bottle

PEANUT BUTTER: Left Hand Brewing, industry pioneers in nitro beer styles and technology, brews Peanut Butter Milk Stout Nitro. The addition of nitrogen to their traditionally carbonated Peanut Butter Milk Stout combines Left Hand's signature super smooth mouthfeel and hypnotic cascade with a flavor profile exuding peanut buttery bliss and notes of milk chocolate. Remember to pour hard from the bottle for a pillowy head and velvety mouthfeel.
Matchless The Jacket (PNW Porter)
5.2% ABV, draft

CHOCOLATE: "This is huge!" says Matchless Brewing The Jacket (PNW Porter) hype. "When did this happen?! A beer like a designer jacket you see sitting on the shelf. It looks really good; like "a thousand dollars" good. The inside lining may be ridiculous with a base of Pale, Crystal Chocolate, and flaked barley malts. And it's stitched together singly with UK Golding hops. Medium bodied with a toasty bread character topped with a chocolate nose. This beer is you, it's definitely you, it's more you than you've ever been."
Silver City Kwik Stout: Mocha Milk Stout
8% ABV, draft – can available to go

CHOCOLATE: Milk stouts originated in Europe in the 1800s. They are sometimes called cream stouts or sweet stouts. Many brewers add milk sugar (lactose), which is unfermentable, to give it additional sweetness and body, such as Silver City Brewery's Kwik Stout: Mocha Milk Stout. The Bremerton brewery brought back its Kwik Stout this spring enhanced with a hearty dose of cocoa, freshly roasted coffee, and a hint of vanilla. It goes down like a glass of milk that had been used for dipping Oreos, sweet and smooth — although let it warm a bit for more flavor.
Great Divide S'mores Yeti
9.5% ABV, draft

CHOCOLATE: Reach for Great Divide's S'mores Yeti and find yourself transported to a cozy campfire setting without ever leaving the comfort of Peaks and Pints, though enjoying this decadent imperial stout next to our fireplace is definitely encouraged. This s'mores version of the Denver brewery's award-winning creamy Yeti Imperial Stout hits the nose with roasted malt, chocolate, marshmallow, and some vanilla, followed by roasted malt, graham cracker, cocoa, and marshmallow with long chocolate finish.
LINK: Peaks & Pints cooler inventory
---