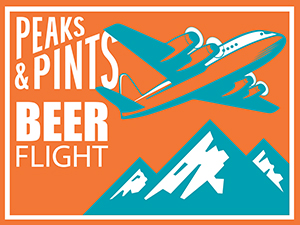 Halloween is pretty much the best. What's not to love about a holiday that encourages you to eat excessive amounts of sugar while pretending to be someone else? There's something so sweet about sweet. The cavemen knew it; they were willing to risk limbs and whatever other body parts weren't covered in hair in order to grab honey from beehives. Over many, many thousands of years, the preferred form of sweet evolved from honey to all kinds of confections, including craft beer. Peaks and Pints Proctor Adult Treats will feature prime viewing of Proctor Treats children's trick-or-treat 4-6 p.m. parade while drinking Halloween and candy themed beers from our Western red cedar tap log and cooler. Arrive in costume, watch all the adorable costumes parade by our giant windows while enjoying our in-house Halloween beer flight, Peaks and Pints Beer Flight: Adult Treats, or pints of potions thank brew very much, then fill up Peaks & Pints Campfire Crowlers full of boo beer and chilling cider on the way out the door.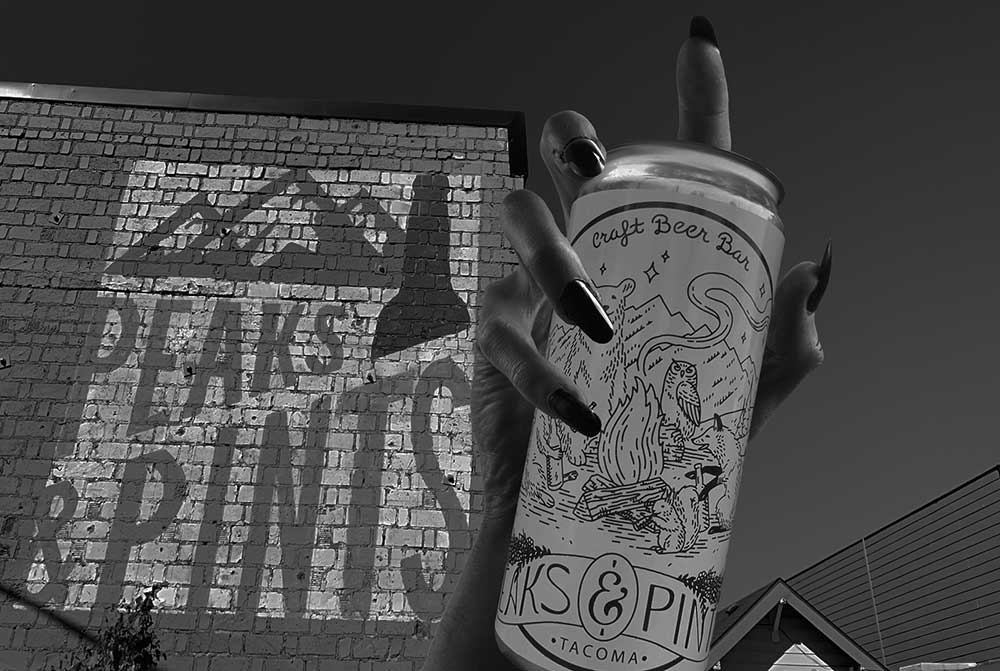 Peaks and Pints Beer Flight: Adult Treats
Cascade Bourbonic Plague
12% ABV
A blend of sour imperial porters aged in oak, bourbon, and wine barrels for up to two years, then blended with a dark porter that had been brewed with vanilla beans and cinnamon. The blend is then aged an additional 14 months on dates. The original Bourbonic Plague won Cascade Brewing its first gold medal at the 2009 Great American Beer Festival in the wood- and barrel-aged sour beer category.
Rogue Pumpkin Patch Ale
6.1% ABV
Rogue Ales hand-chops pumpkins, seeds them, roasts the pumpkin meat in pizza ovens, and then pitches them into the brew kettle along with vanilla bean, ginger, cardamom, cloves, cinnamon, nutmeg, orange peel and hops to create flavors of caramel, burnt brown sugar, dry floral spices, cinnamon stick, and some tang.
Matchless Treat
9.5% ABV
Matchless brewed an imperial brown ale with notes of chocolate and toffee and blended it with some fresh and some barrel-aged imperial stout. To top it all off they added roasted peanut, caramel, and nougat for a "one-of-a-kind, crispety, crunchety, peanut-buttery Treat," says Matchless. Peaks & Pints says it tastes like unsweetened peanut butter with milder chocolate and caramel notes.
Fort George Jump Scare
10.9% ABV
"The most delicious Jump Scare is the one you don't see coming," claims Fort George Brewery. "Here are a few good ones:
You hear your wife calling you from the kitchen, and as you are heading down the stairs, you hear a whisper saying 'Don't go down there honey, I heard it too';
"You get home, tired after a long day's work and ready for a relaxing night alone. You reach for the light switch, but another hand is already there;
"In the morning you stretch and swing your feet out of bed. Cold fingers close around your ankle.
"If you'd rather be filled with warm, rich spiced stout and the sweet, malty flavor of roasted pumpkins than filled with a creeping sense of dread and heart palpitations, you can try this delicious Jump Scare — a deep, dark spiced pumpkin stout from Fort George. Just in time for the spooky season."
Ladd & Lass The Night Is Dark And Full of Terror
7.4% ABV
Ladd & Lass Brewing brought the Cascadian dark ale back from the dead with their modernized take on the much loved and maligned style. Expect boughs of piney hop goodness balanced with bright citrus zest and a touch of tropical punch. This beer is as dark as our brewer's soul, but only dips its toe into the roasty abyss with just a kiss of light chocolate and coffee.
LINK: Peaks & Pints beer and cider cooler inventory
---
Category:
Beer Flight
,
Beer Line Blog
,
Craft Beer
,
Critical Drinking
,
Crosscut Flight
,
Events and Festivals
,
News and Updates
,
Proctor District
,
South Sound
,
Specials
,
Taps Takeovers