Morning Foam: Wicked Hazy Bubblah, March IPA Madness, CattyShack IPA
GOOD MORNING, SOUTH SOUND!
Tuesaday, March 19, 2019 — Bruce Willis turns 64 today!
Peaks and Pints Weather Guy says it's a good week to be on the Sunrise side of Mt. Rainier.
Today's Morning Foam was compiled while watching a real fight on top of a bus.
PEAKS AND PINTS DRAFT HIGHLIGHTS
WICKED HAZY BUBBLAH, Matchless Brewing: The Tumwater brewery gives us a juiced-out, fluffed-up, auto-tuned haze bomb with Galaxy, Waimea, and Topaz hops. No fruit was harmed this time but they can't say the same for clouds and pillows. This fountain is bursting with notes of ripe melon and peach. The term bubblah may only be synonymous with drinking fountains in the Northeast, but hazy IPAs are enjoyed around the world. 6.7%
HOP COUNTRY, Bale Breaker Brewing: Hitch a ride to hop country with this aromatic, sun-packed IPA, the first of Bale Breaker's three-part rotator series. "With a hop bite like a rattlesnake, this bucking bronco of flavor showcases Simcoe, Mosaic, and Ekuanot," according to Hop Country hype. 5.4%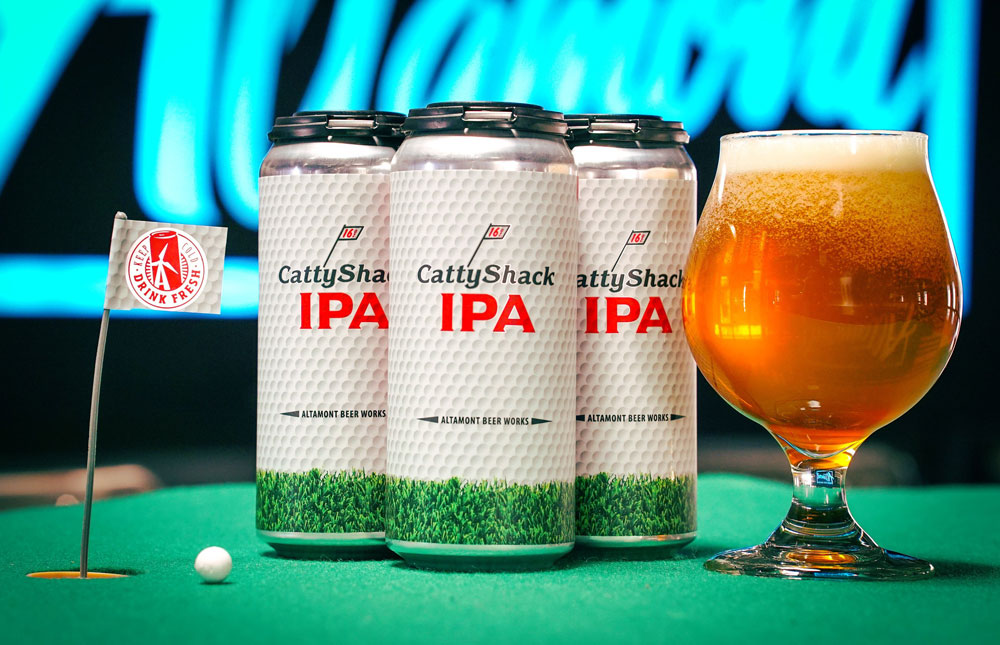 CRAFT CHOICE CLICKABLES
The year is 1980 and Carl Spackler has just won the Masters … well, in his head at least. The azaleas are in full bloom and the green jacket is tailored just right. He makes eye contact with Jack who gives him a thumbs up wrung with a halo of spring sunlight. It would be a crime to wash down this completely fictional triumph with a dusty bottle of Bud, but it's 1980, what other option is there? Well, assuming Altamont Beer Works has a time machine and an in at Augusta National (not sure which is harder to come by, to be honest), the answer is the CattyShack IPA — a liquid tribute to Mr. Spackler himself and quite possibly the greatest back nine beer ever brewed. Rat farts! We have to drive to California to drink it.
Each year, while basketball fans turn their attention to the NCAA basketball tournament, IPA fans turn their attention to Latona Pub. This year the Seattle neighborhood pub made some changes. Washington Beer Blog has the scoop on March IPA Madness.
Saturday, March 23, noon to 10 p.m., Populuxe Brewing will celebrate its 6th Anniversary by hosting a Retro Game Show Night.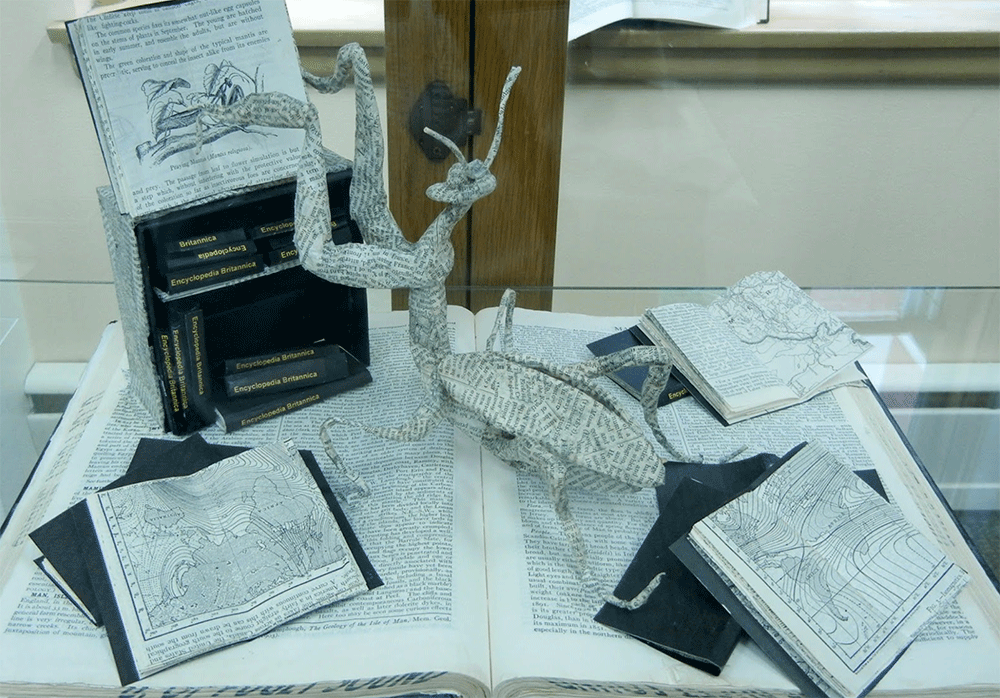 TODAY'S LOCAL STEW
TRANSFORMING KNOWLEDGE: ALTERED ENCYCLOPEDIAS, Collins Memorial Library: Last June, members of Puget Sound Book Artists and other local artists were invited to take home a discarded encyclopedia volume and transform it into an art object that may or may not resemble its original form. The artists created new structures and gave new life, meaning and relevance to the volumes. The pages and spines were deconstructed, shredded, stitched, molded, folded, drilled and stacked resulting in pieces of art that demonstrate the unique approaches to each individual's creative process. 9 a.m. to 9 p.m. Sunday-Friday, 9 a.m. to 8 p.m. Saturday, no cover, University of Puget Sound, 1500 N. Warner, Tacoma
WORLDS OF URSULA K. LE GUI, The Grand Cinema: A documentary about late Portland author Ursula Le Guin will screen twice at The Grand today. Directed by Arwen Curry, Worlds of Ursula K. Le Guin took 10 years to make. The film traces her career from struggling to get published to becoming a science fiction and feminist icon with novels like The Farthest Shore and her Earthsea series. 2:30 and 6:30 p.m., $5.50-$8, 606 S. Fawcett, Tacoma
TACOMA TREE TALKS #1: TREES IN TACOMA AND WHY THEY MATTER, 7 Seas Brewing: Come hear the story behind why neighborhood trees are important, what they do for you, where Tacoma needs more of them, and what you can do to help. 6-7:30 p.m., no cover, 2101 S. Jefferson, Tacoma
---