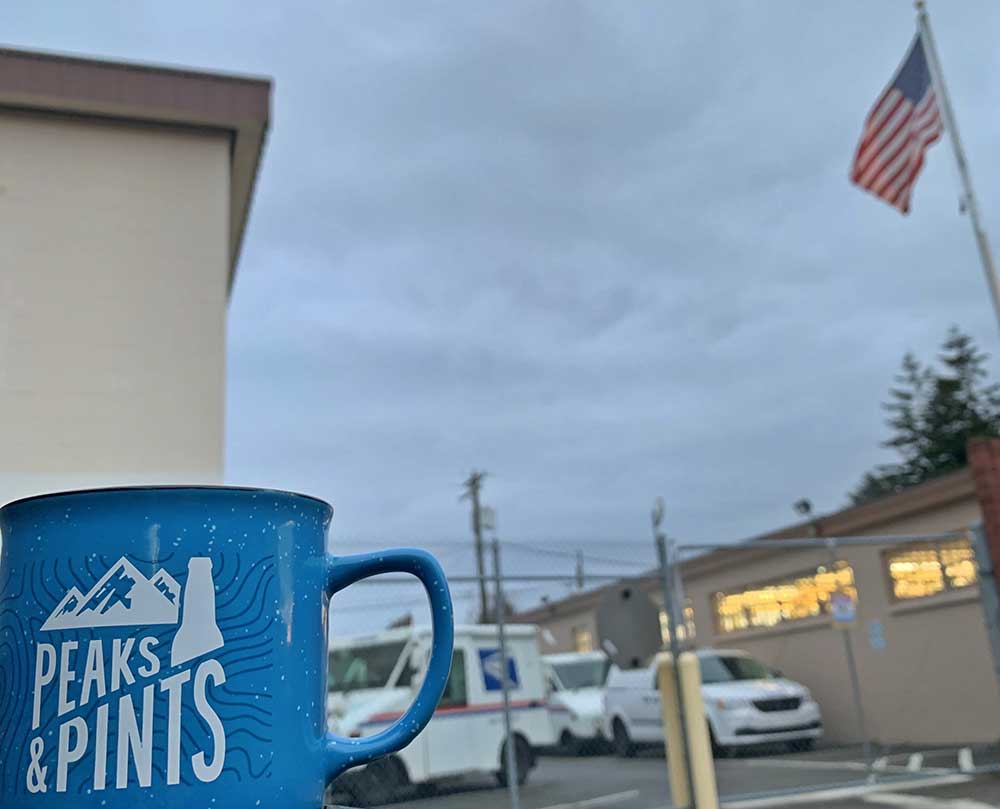 Morning Foam: Votes For Women and Holy Mountain Autumnal Rustic pulls
GOOD MORNING, SOUTH SOUND!
Wednesday November 4 2020 — Matthew McConaughey turns 51 today!
Cloudy early, then off and on rain showers for the afternoon, high 64
Peaks & Pints offers pints and Campfire Crowler fills of Holy Mountain Autumnal Rustic saison.
TODAY'S LOCAL STEW
Knapp's Restaurant re-opened. Peaks & Pints wouldn't know because Knapp's closes the bar at 7 p.m., not 2 a.m. an hour after we'd roll in. Still, this is great news. This anchor of Tacoma's Proctor District was darker than normal for 7 months and 15 days. Since the 1930s they remained open every day except Christmas. Flapjacks here we come!
The Washington State History Museum opened a new Suffrage exhibit, Votes for Women – 100 Years and Counting, curated by Chandler O'Leary and Jessica Spring, Tacoma authors of the award-winning 2016 book, Dead Feminists: Historic Heroines in Living Color.
CRAFT CHOICE CLICKABLES
Walking Man Brewing out of Stevenson, Washington — one of the oldest breweries in the Columbia River Gorge region — is celebrating their 20 years by collaborating with past and present brewers. Twenty Strides Imperial Pale Ale brings together 11 brewers from both their current operations and numerous alumni who have went on to have their own illustrious careers and some open other premiere area breweries. (The New School)
North Coast Brewing Company, North Coast Brewing out of Fort Bragg, California, announces the nationwide release of its critically acclaimed Old Rasputin Russian Imperial Stout in a 16 oz. can. (PRNewswire)
Have a great day!
---