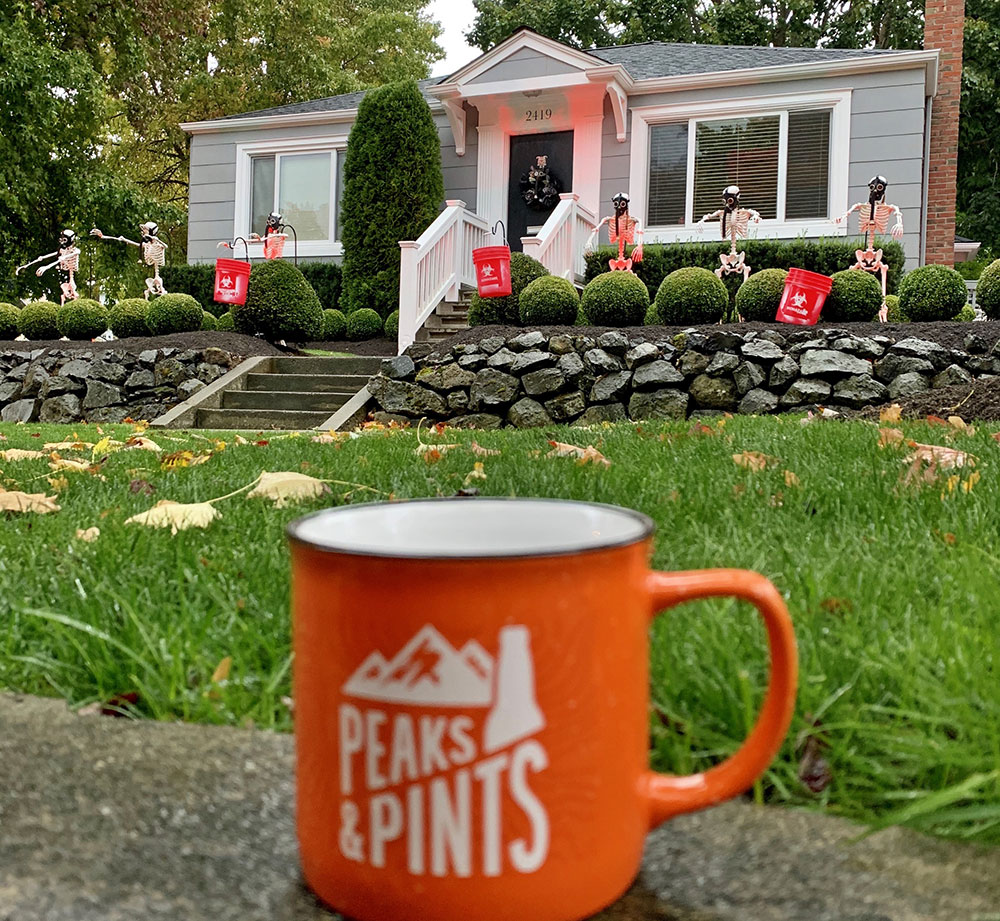 Morning Foam: Kareem Kandi World Orchestra and Trap Door Y3K pulls
GOOD MORNING, SOUTH SOUND!
Sunday, Oct. 18, 2020 — Jean-Claude Van Damme turns 60 today!
Light rain this morning, then remaining cloudy, high 62
Peaks & Pints offers Campfire Crowler fills Trap Door Brewing Y3K triple IPA.
TODAY'S LOCAL STEW
The Rhododendron Species Botanical Garden Fall Plant Sale has many of their plants marked 50 percent off from 10 a.m. to 4 p.m.
The Kareem Kandi World Orchestra will be doing a live stream performance at 6 p.m. They'll be joined by Greg Feingold on bass and Stefan Schatz on drums. The live stream will take place outdoors and we will all be safely socially distanced. You can tune in and listen at: www.facebook.com/kareem.kandi.
CRAFT CHOICE CLICKABLES
This year the Alpha King winner was Burke-Gilman Brewing of Seattle. The Alpha King Challenge is a competition sponsored by Yakima Chief Hops and Three Floyds Brewing to determine the most well-balanced and drinkable hop-forward beer in America. (Washington Beer Blog)
Portland based company 33 Books Co. have introduced their latest innovative product for tasting and better understanding beer, cider, whiskey or coffee. Flight Decks are designed to help train your palate, promoting compare and contrast between beverages, and understanding and organizing the elements around each beverage. (New School Beer)
Have a great day!
---