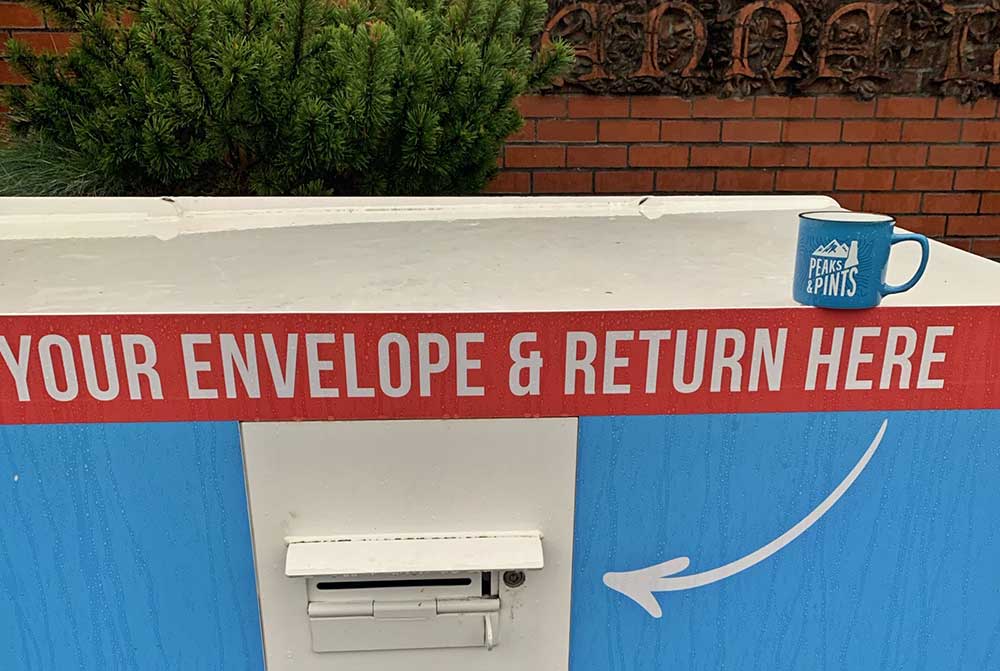 Morning Foam: Election Day and Rainy Daze Goat Boater pulls
GOOD MORNING, SOUTH SOUND!
Tuesday November 3 2020 — Dennis Miller turns 67 today!
Rain, high 58
Peaks & Pints offers pints and Campfire Crowler fills of Rainy Daze Goat Boater IPA.
TODAY'S LOCAL STEW
Keep your eye on the Pierce County Auditor's website for today's Election results. The first batch will hit the site at 8:30 p.m. tonight. Peaks & Pints carries Evil Twin 2020 Recap Pale Ale in our cooler.
Brita has been reading tarot and employing other forms of divination for 40 years. She is a seer, empath, and hedgewitch. She has taught courses on tarot, divination, dousing, and a variety of other esoteric courses. She is also trained formally in the areas of magic, shamanism, and ethobotany she possesses an MA in Anthropology. She'll read tarot cards today at Crescent Moon Gifts from noon to 6 p.m.
CRAFT CHOICE CLICKABLES
The Beer Purchasers' Index for October 2020 shows early signs of settling back to normal, says the National Beer Wholesalers Association. (Craft Brewing Business)
Homebrewers – those who delight in the art of making small batches of beer –  welcome craft beer enthusiasts, foodies, mixologists, and DIYers, to try a new rewarding hobby for the 22nd annual Learn to Homebrew Day,  Learn to Homebrew Day, hosted by the American Homebrewers Association. (Northwest Beer Guide)
Have a great day!
---