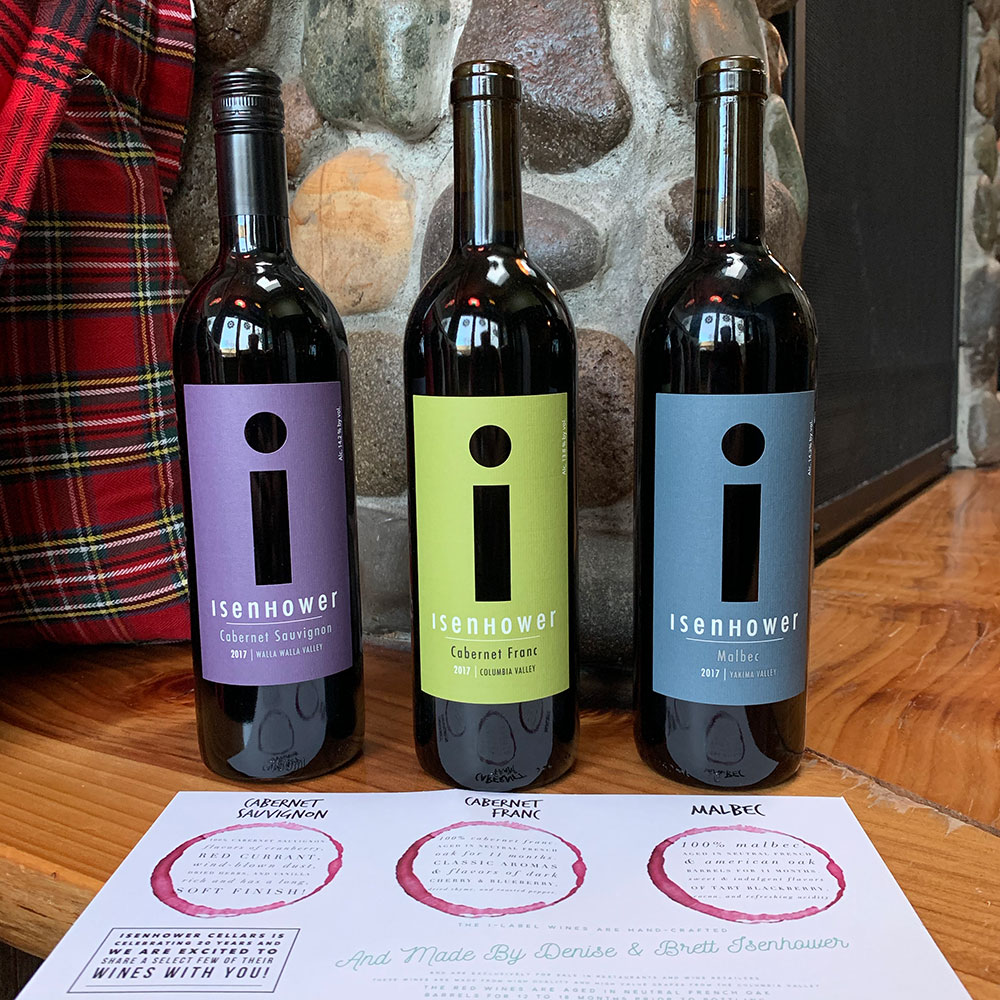 Isenhower Cellars i-Label Red Wine Flight
Brett and Denise Isenhower met at an Indianapolis hospital where they were both working as pharmacists. They married in 1995, fell in love with wine shortly thereafter, and by 1999 were crushing grapes in Walla Walla. Their Isenhower Cellars' wines are plush, smooth and light-footed yet sweepingly complex.
Peaks and Pints presents a flight of Isenhower I-Label Series reds this winter, with the core of this wine series emerging from Eritage Vineyard in the rolling wheatfields north of Walla Walla. Drop by and enjoy their Cabernet Sauvginon, Cabernet Franc and Malbec, all aged in 100 percent varietals aged in neutral oak.
Isenhower Cellars Cabernet Sauvignon i-Label 2017
This is 100 percent Cabernet sauvignon with rich flavors of cranberry, red currants, wind-blown dust, dried herbs, and vanilla. Expect a long, soft finish. 14.2%
Isenhower Cellars Cabernet Franc i-Label 2017
A 100 percent Cabernet Franc aged in neutral French oak for 11 months for classic aroma and flavor of dark cherry, blueberry, dried thyme, and roasted pepper. 14.2%
Isenhower Cellars Malbec i-Label 2017
Rings in at 100 percent Malbec, then aged in neutral French and American oak barrels for 11 months for sweet and indulgent flavors of tart blackberry and cocoa, plus refreshing acidity. 13.8%
---